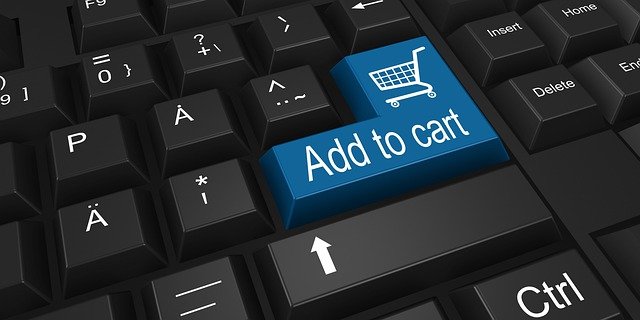 E-commerce is experiencing phenomenal growth with business analysts predicting that by 2023, it will double yet again. What does this mean for your business?
This trend represents an enormous opportunity for all e-commerce brands. There truly is no limit to what your business can achieve, given the most basic tools. Businesses need to keep pace with trends and the aspects of ecommerce that are likely to change to remain competitive and continuously build on their brand.
How to take advantage
There is plenty of opportunity for ecommerce brands to thrive and prosper but what more could your business be doing? A few suggestions are the following:
Running a marketing campaign
Creating an exciting website experience
Turning that website into an ecommerce powerhouse
The last point is the key.  Anyone can do the first two, but these days, it isn't enough merely to have a web presence, you need to take the next step. Turning your website into a sales conversion tool is essential to future success.
The BSPOKE Design difference
This is where our experience can help take your business to the next level in driving sales conversions.  Of course, we can make your website lightning fast, cater to mobile users and follow all the top navigation best practices, to name a few.
But we take this a step further with custom back-end systems like bespoke CRM programmes, drop-shipping systems, label printing for despatch runs, contact forms that automatically feed into other back-end systems for marketing, etc.
What you gain
Automated back-end systems
Dropshipping capabilities
Optimised pricing
Personalisation of your website
Website optimized for mobile (fully responsive)
Upselling strategies like flash sales
Reduction in cart abandonment
Building an email list
Automated email marketing
Valuable customer feedback
Bring control back into your business
A truly successful e-commerce store means that relying on third party platforms like eBay, Etsy and others with their associated fees is no longer necessary. Your business can take that crucial next step in growth without losing oversight.  Control is firmly within your own business and overheads are lowered.
You're also able to harvest valuable data through contact forms thereby improving your marketing and monetization still further. If this sounds like the next step for your business, why not have a chat with us today. We have the software development skills of our colleagues at BSPOKE Software to call on for any kind of back-end systems you may need.
Find out how we improved our clients' businesses here.  Contact the BSPOKE Design team today!