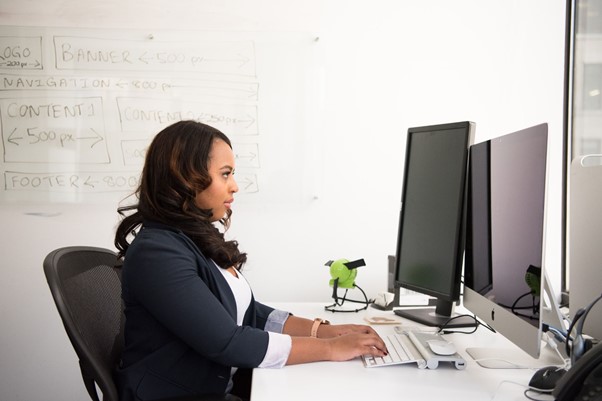 With so many build-it-yourself tools available to individuals and companies today, it can be easy to believe that designing a website yourself would be a simple task. However, before you go ahead with a web development project, we recommend that you look at the benefits of hiring a professional web developer. While you may think you can save time and money in the short run, we always recommend considering the long-term benefits of hiring a professional. Their experience and expertise are invaluable and will help you to design a website that will serve your company well for the upcoming years.
DIY tools
Before we share with you the reasons we believe you should always use a professional web design company, we'd like to discuss some of the most popular build-it-yourself tools on offer. While these services may seem like they offer an inexpensive solution upfront, there are some drawbacks of using these options that you'll want to consider.
Wix – Wix is a great solution for beginners and is considered more of a website builder as opposed to a coding platform. There is a free version available, but this has very limited storage space and bandwidth. While there are hundreds of templates available to you, many users criticise the lack of support during the process
Squarespace – For a DIY website building solution, Squarespace is one of the most popular options currently available. You can drag and drop various elements into your website, but it lacks the customisation options you'd benefit from when using a professional web developer. Many people who use Squarespace then find they need to use a professional developer anyway to overwrite their work and create a new design
WordPress – If you are looking to set up and design your first website, WordPress is a content management system. In just minutes, you can set up your site, and it's a user-friendly option for beginners. WordPress is great for basic websites, and with the correct expertise, equally as good for more advanced and bespoke websites too
Top reasons to hire professionals
While the solutions we've listed above are certainly good options for a basic and quick website for your company, for a more professional and long-lasting solution, we always recommend using a professional web developer. These companies are experienced in this field and will offer you support and advice from the start to the end of the process. So many people opt for a DIY solution and then end up hiring a professional web developer to sort out the mess. We recommend just starting the whole project with a web development company which will offer you peace of mind and save you time and money in the long run.
Full customisation
The top reason we always recommend using a professional web developer is that you will have complete control over the design of your site. While the platforms above may have hundreds of templates to choose from, you still won't enjoy a completely unique website. A professional web developer can design your website from scratch, and they will solve any technical issues that occur during the process. When building a site, you want to ensure you take the time to consider your design, as this can heavily influence whether a customer purchases your service or product in the future.
Saves time in the long run
While you may think a build it yourself option would save you time, this usually isn't the case at all. If you aren't an experienced website builder, you'll spend a long time learning how to work the system and then fiddling around to create the perfect design. A web developer can plan out your whole site for you and will check that it will function properly before getting started. They will manage the design process for you and offer you a realistic time frame for the completion of the project. As well as completing the actual development and design work, they will act as a manager of the entire project, saving you plenty of time and resources in the long run.
Keep up to date with new technology
With so many trends to keep up with both within your industry and with technology as a whole, it can be impossible to know the best options for your new website. A professional web developer needs to keep up with new trends and changing technology to complete their job to the highest standards. Take the pressure off yourself by hiring a professional web developer who will create a long-lasting solution for your company. You'll find your website will be more flexible, and it will allow you to make changes as technology continues to advance in upcoming years.
Improve your SEO
While you can design a website by yourself with a DIY solution, it doesn't necessarily mean you'll create an effective tool. If you are looking to increase the traffic to your website, SEO should be a high priority for your company. Web developers are aware of the top tactics for improving SEO and will be able to apply these to any type of website. Instead of having to add more stress and pressure to the project, you'll find that a web development company will be able to develop an SEO strategy that they can use throughout your website design. This will increase traffic to your website once it's launched, and in turn, it should increase the number of leads and sales your business makes.
This is what we do
While a 'built it yourself' website tool can certainly be tempting to use, in the long run, you'll find you save both time and money by using a professional web developer. Thanks to their experience in the industry, they'll be able to apply their knowledge about SEO and upcoming technology to your website. You'll notice the number of visits to your site soon increases after launching your new site, and you'll soon reap the benefits when your sales and leads begin to grow in the following months.
Why not get started by contacting the BSPOKE Design team today. We can travel to meet you or hold a webchat session, whichever you prefer.