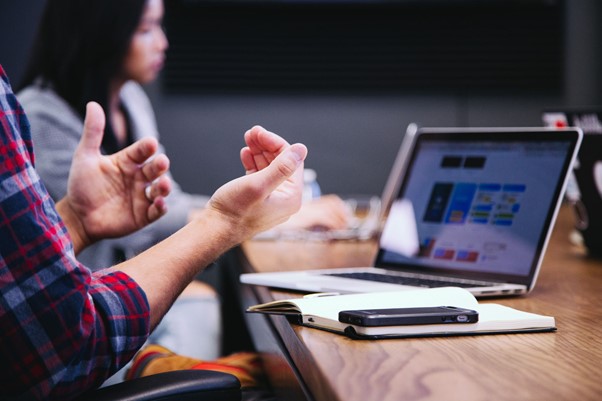 A website is one of the most important marketing elements for any company. Without a well-designed and maintained website, it's unlikely you will continue attracting new customers and retaining existing ones. Whether you use a website simply as a way to reach a wider audience or also use it as a customer portal, there are certain signs to look out for when it comes to upgrading your site. If you are experiencing one or more of these issues currently, we highly recommend you consider upgrading your site to offer users an improved experience.
1. Site speed
The speed of your website will be one of the top reasons why someone chooses to stay on your site or leave and visit your competitor's site. Within just a few seconds, consumers can quickly change their mind about your company, purely based on how slowly your website loads. Image optimisation is a large part of the site speed, and you may need a complete redesign to switch out the current images or size of the photos you have on your site. It's not worth losing potential clients over a slow site, yet this is still something that so many companies overlook today.
2. Outdated design
Your website should be a reflection of your company. A professional and well-organised site will be far more attractive to new customers, and they'll soon see you as an expert in your field. However, an outdated site with old information can quickly change someone's mind about your company. Work to create a site with a layout that is consistent throughout and that will make browsing your site a pleasure for clients. If your website has dates on your content, such as blogs and articles, try to remove or update these if they are years old. It's a huge giveaway sign that you have been neglecting your website, which can reflect poorly on your business.
3. Your site isn't mobile friendly
Websites aren't just visited on laptops and computers, and, therefore,  instead, they need to be optimised for mobile and tablet browsing. Failing to ignore mobile browsers can be a very risky move for companies, so if your site isn't mobile-friendly, it's time for an upgrade. Some companies even opt to make mobile design their first priority, depending on the industry you are in and the product you are offering. You'll drive away thousands of customers if they can't view your site on their phone, so update your site for a responsive mobile user experience.
4. Out of Date Content and Images
Do the images and branding on your site reflect your current offerings? As a business, it's crucial that your site remains up to date with any branding changes. If you currently have a website that's filled with stock photos and very generic content, it might be time for a complete overhaul. Stock images tell consumers very little about what you have to offer, and they are unlikely to share the message of your company fully. If your site is full of old and outdated content, it's often easiest to just upgrade your site or even completely redesign a new one. Ensure your website is aligned with your social media presence, so consumers can enjoy a cohesive experience when visiting each platform your brand uses.
5. Little or no SEO usage
SEO is critical for businesses of any type and will help to increase your reach online to a wider audience. If you aren't using any SEO on your site or you haven't reviewed it in a while, it's very likely your site isn't ranking as highly on search engines as it could be. When content isn't updated as regularly, it might not appear to be relevant, and so this will also lower your ranking. When you are upgrading your website, you'll have the chance to research and review your current keyword usage, and this should help to improve your site's conversion rate. SEO is one of the most important online tools currently available for companies to use and is something a good web development company will be able to guide you through to incorporate SEO into your website.
6. Poor navigation
If you've visited a website before that's almost impossible to navigate, you'll know how frustrating this experience can be as a user. User experience (UX) involves so much more than just how your website looks. You should also offer your users an easy to navigate and use site, where they can find information within just a few seconds. When someone visits your website, they are probably looking for information on a specific product or service, and they should be able to find this without having to spend five or ten minutes searching through your site. If you are looking to promote a new service or product, ensure this is prominent throughout your new site design, so it's easy for someone to find when they land on your site.
7. Your website is difficult to update
A good website will be easy to update by yourself. Using a user-friendly content management system, such as WordPress, will allow you and your team to add important information and new product release details. If you can't currently update your website without paying an external company to assist you, this is something you should try and resolve as soon as possible. You'll then be able to add timely promotions and regular blogs and articles to your site, which will offer an improved experience for your customers.
Onwards and upwards
Your company's website is one of the most important marketing tools, regardless of the industry you are in and the product or service you offer. If your website is currently struggling with any of the issues listed above, we highly recommend you think about upgrading your site. While this may take a little time and money to do, the number of new customers you'll attract with an improved site design and increased usability will be well worth the effort. A professional and easy to navigate website will offer an excellent first impression for customers to your site, who will then be excited to purchase anything you have to offer.
To find out what can be achieved with a website or a website maximised for e-commerce, why not have a chat with Henry of BSPOKE Design.  If you'd like to view what we have done for other companies, click here.