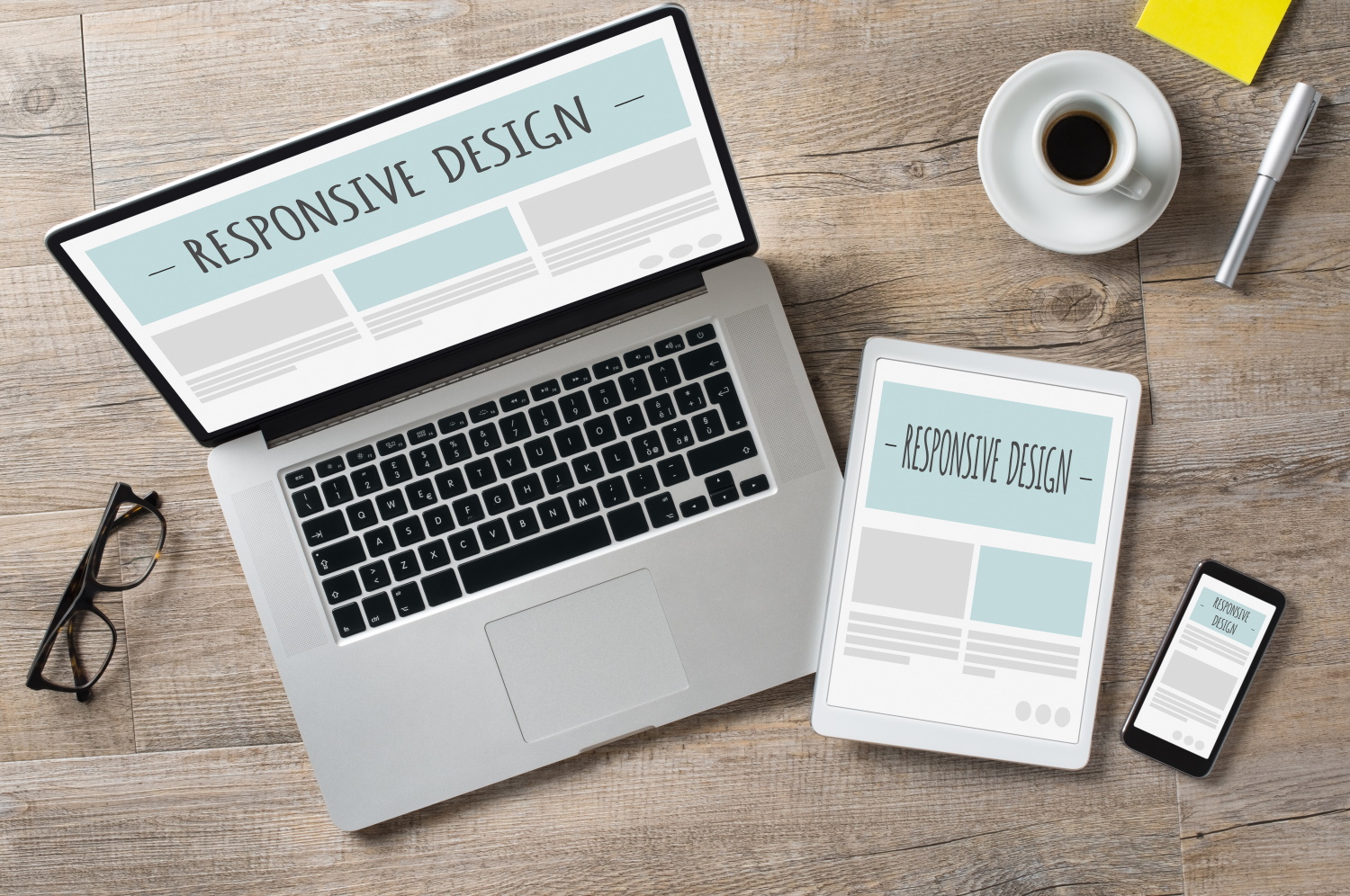 Consumers today expect to be able to browse any website easily on their mobile phone. If you've not already optimized your website for mobile users, you might be wondering what are the benefits. It may seem like a time-consuming or costly process for your business. However, it is something we recommend almost any company takes the time to do this year. To understand why optimizing your website for mobile is so important, we'll take a look at the pros and cons.
Pros of optimizing your website for mobile
Increase the number of visitors to your site
When you run a website that's not suitable for browsing on a mobile phone, you stop a huge percentage of the population from visiting your site. Almost everyone uses a mobile phone every day. Users commuting to and from work, often spend their free time scrolling through sites looking for services or products to purchase. If your site is challenging to use on a mobile phone, they'll soon start looking at your closest competitor's site.
You could be missing out on so many potential sales which is something most businesses can't afford to do. While it may seem like an expensive process, you'll find you quickly receive a return on this investment. Within weeks or months of making your site more mobile-friendly, you should start to see improvements.
Appeal to mobile users
Mobile users are often visiting your website for a different reason than desktop visitors. By tailoring your website to mobile users, you can advertise key services or products that are most relevant to their use. For example, if you offer a wide range of services but a few are specifically designed for mobile users, you can create a site that focuses on these services. You'll be able to create the content most relevant to this audience, so they can bypass irrelevant information.
Easier to navigate
When you've browsed the internet in the past on your mobile phone, you'll know how frustrating it can be to visit sites that aren't optimized for mobile users. This is particularly true when you find web pages that are too long or too wide for your mobile screen. These end up being rearranged often forcing you to scroll sideways. You can make the design of your mobile website much more compact, making it quicker and easier to navigate for mobile users. Most mobile users are looking for quick results when they are searching for a product or service online. They expect to be able to easily navigate your site without spending hours searching for the page they are looking for.
Improved marketing campaigns
If you already use Instagram and Facebook for your marketing campaigns, optimizing your website for mobile is a must. Social media users often browse on mobile devices and will click through to your site, on their current device. When linking to your company's website from a social media app or site, consumers expect to receive a fully optimized website. Social media and your website are two of your most powerful marketing tools today. By improving the experience for users when navigating between these two platforms, you'll find your marketing campaigns are far more successful.
The cons
While we believe that optimizing your website for mobile is a necessary step for almost all companies, there are certain considerations to keep in mind. These short-term disadvantages are usually outweighed by the results. Increased sales and user engagement improvements will normally increase from optimizing your website for mobile.
Cost
Optimizing your website for mobile could cost your company a fair sum. The final price will be dependent on the size of your site and the complexity of the work involved. By working with a website developer, they'll be able to advise you on the project and offer the best options. They can assess the content that needs to be mobile-friendly, alongside providing you with a quote. Furthermore,  they can work with you to tailor the project to your budget and timeframe. If you're in a rush to get this work completed, your developer will work to meet your deadline. While we know that companies are desperately trying to save money after the past year, the benefits you will gain from this project are well worth it in the long run.
Ensuring your site is suitable for all phones and devices
When optimizing your site for mobile, it's important to keep in mind that not all phones are exactly the same. Optimizing your site will require testing on a wide range of devices. Testing on multiple devices can increase the cost and length of time needed for this project. To receive the benefits of mobile optimization, try to offer your site to as many mobile users as possible. This will continue to expand your audience and increase customer satisfaction. Make sure you test your site out on a wide selection of phones and tablets before launching it to ensure you are happy with the final results.
Into the future
Optimizing your site for mobile users is critical today. It's something that companies can't afford to operate without any longer. This is especially true at the moment, due to the recent digital shift in response to the coronavirus pandemic. Mobile phones are part of our everyday lives and aren't going anywhere.
Creating a mobile site can increase your audience and when used with online marketing strategies, it can greatly improve your sales and engagement. While it can be a daunting project if you have a complex site, a local web agency could achieve this for you. Mobile website development teams will be able to assist you through every step of the process to create a fantastic site your customers will enjoy.
Why not get started by contacting the BSPOKE Design team today. We can travel to meet you or hold a webchat session, whichever you prefer.