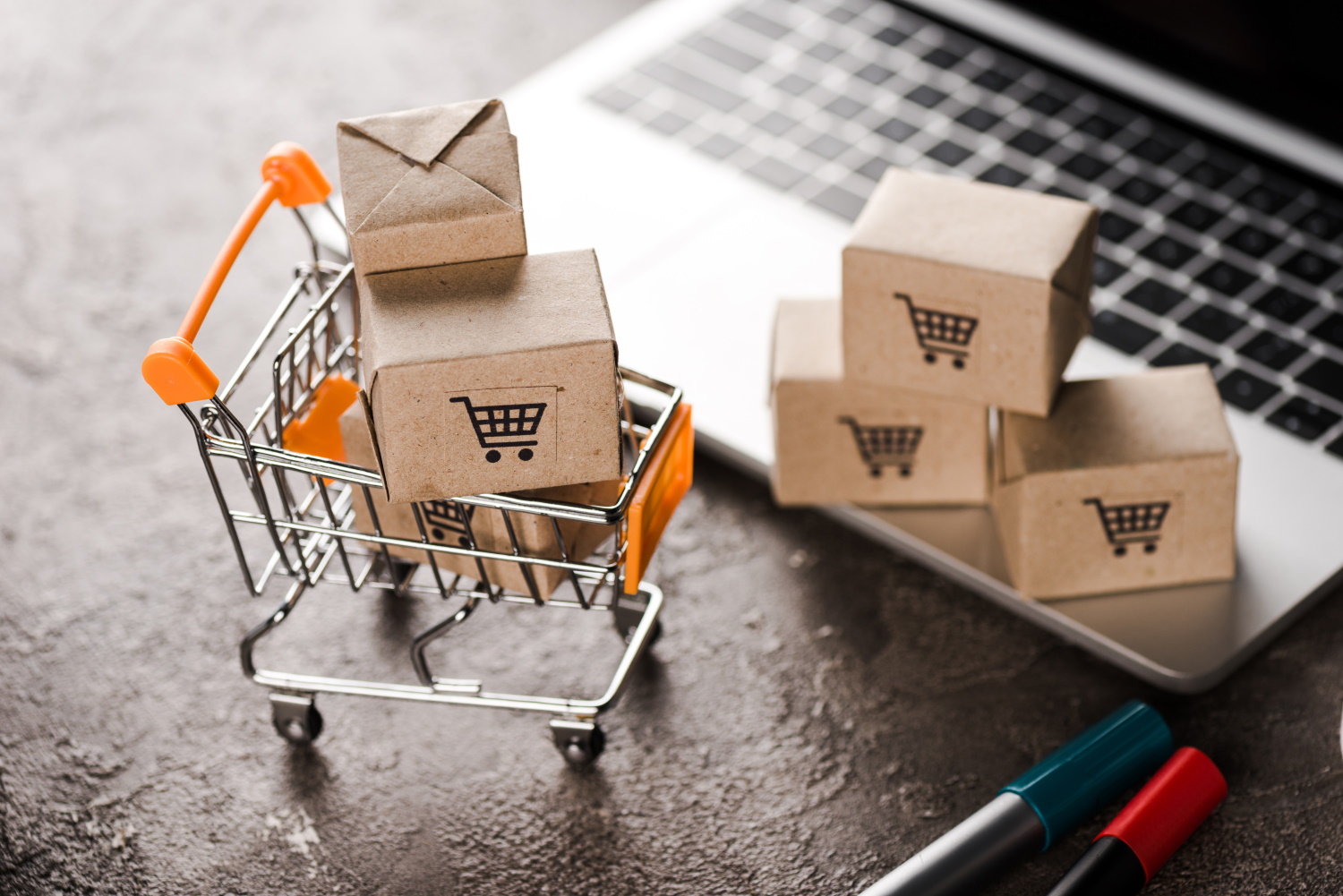 If you are thinking about starting an e-commerce business, your first priority will need to be creating a high-quality website. So how easy is it to develop an e-commerce website without any assistance? We discuss the various components that go into developing an e-commerce site. This will enable you to decide whether this is a project you are ready to tackle alone or commission to a web developer.
Domain name and web hosting
First, you will need to start by selecting your domain name and web hosting plan. Without these two elements, you won't have a site to share with the world. With so many different options to choose from, it can be challenging to know where to start. If this is your first e-commerce venture, it's generally easier to purchase these from one provider. This can help to minimise the technical work that's required and make creating your e-commerce site quicker. Check out our article about web hosting.
One of the top options is WordPress, which is used by a high percentage of e-commerce websites. While WordPress itself is pretty simple to use for experienced developers, it may still involve quite a bit of unexpected work for beginners. It is an extremely powerful tool, thanks to the vast selection of plugins available for use. When designing a new e-commerce site, you'll need to choose and configure an e-commerce plugin. This will provide the functionality and tools that are needed for the e-commerce section of your site.
Adding plugins
Adding plugins is often one of the more challenging parts of the process and you may need to hire a web developer for this. When you use a web developer for this task, you won't have to worry about compatibility issues further on. You'll also be able to ensure that your site can be adjusted and adapted as your business changes in the future.
Outsourcing the development
Of course, you may just outsource the whole project to a web development team, which is a very common practice. This is especially so, for individuals with little website development experience. We encourage you to learn from the team who develop the site. This will allow you to easily add new inventory and promotions in the future, as needed. Once your e-commerce site is up and running, BSPOKE Design would be happy to show you or your team, how to add your own product listings.
Choosing the elements to add to your e-commerce site
The next decision you'll face is choosing the features you'll need for your e-commerce site. A web developer can also come in handy here, to advise you on the best options. Once you've decided what functions your site will offer, you need to organise these well throughout the site to ensure it's easy to browse and shop from your store. Think about how you would browse a site and what you would expect to see on an e-commerce website.
Key Features
One key feature that every good e-commerce site needs is a search bar so that customers can look for specific products on your site. We highly recommend offering a review section for each product. Reviews are a powerful selling tool for customers today and can easily persuade people to purchase from your site. You can also consider enabling reviews from other sites to offer improved buyer confidence.
Shopping cart and other features
A web developer can help you to develop an easy-to-use shopping cart feature, which is critical for your business. You can even take this one step further by sending email reminders to customers who leave products in their baskets to encourage them to buy. Finally, plugins will allow you to build a wish list feature that can encourage customers to purchase more frequently from your site.
Building your e-commerce site
Once you've made the necessary decisions surrounding your e-commerce website with everything it should include, the next step is putting it all together and building your site. If you are choosing to use WordPress for your website, you'll find the options for plugins and themes are extensive. However, if it's your first time building a site, you may find this to be incredibly overwhelming. A web developer will be able to guide you through this process and pick the best features for your site and niche. The tools that are currently available make keeping your site updated and adding product inventory reasonably easy, and they offer customers a very intuitive shopping experience.
Once your site is developed, you'll want to ensure it is fully tested before you launch. A web developer will ensure that there are no broken links or non-working features. We recommend you make a few test purchases to ensure the process runs smoothly throughout and so that you'll know how to respond to customers when they make inquiries through your system.
The size of your e-commerce site
E-commerce sites vary in size, ranging from a simple store with a few products to a site such as Amazon. The larger the site, the more plugins that will be involved, making it far more likely you'll need help during the development process.
Most business owners today, will find using someone who's experienced in this area will be the best option for their needs. A developer will be able to tailor the site to fit your niche customer expectations. This will free you up to focus on the customer experience and the products you are going to stock. E-commerce sites are very easy to scale when they are designed well from the beginning. This means your site can scale as your business grows, giving you the ability to add more products.
Should I hire a web developer?
Developing an e-commerce site can be a challenging task. The larger and more complex the product range the more sophisticated your e-commerce site needs to be. If you are unsure about taking on this task yourself, an experienced web developer can handle this all for you. This will include adding plugins. your overall website design and training you to manage your site in the future. This will help speed up the process and get you ready to launch your new site in no time at all.
Do you need help getting your e-commerce site up and running? Contact BSPOKE Design today! Our team is experienced in e-commerce website creation and we are happy to discuss all the available options with you.