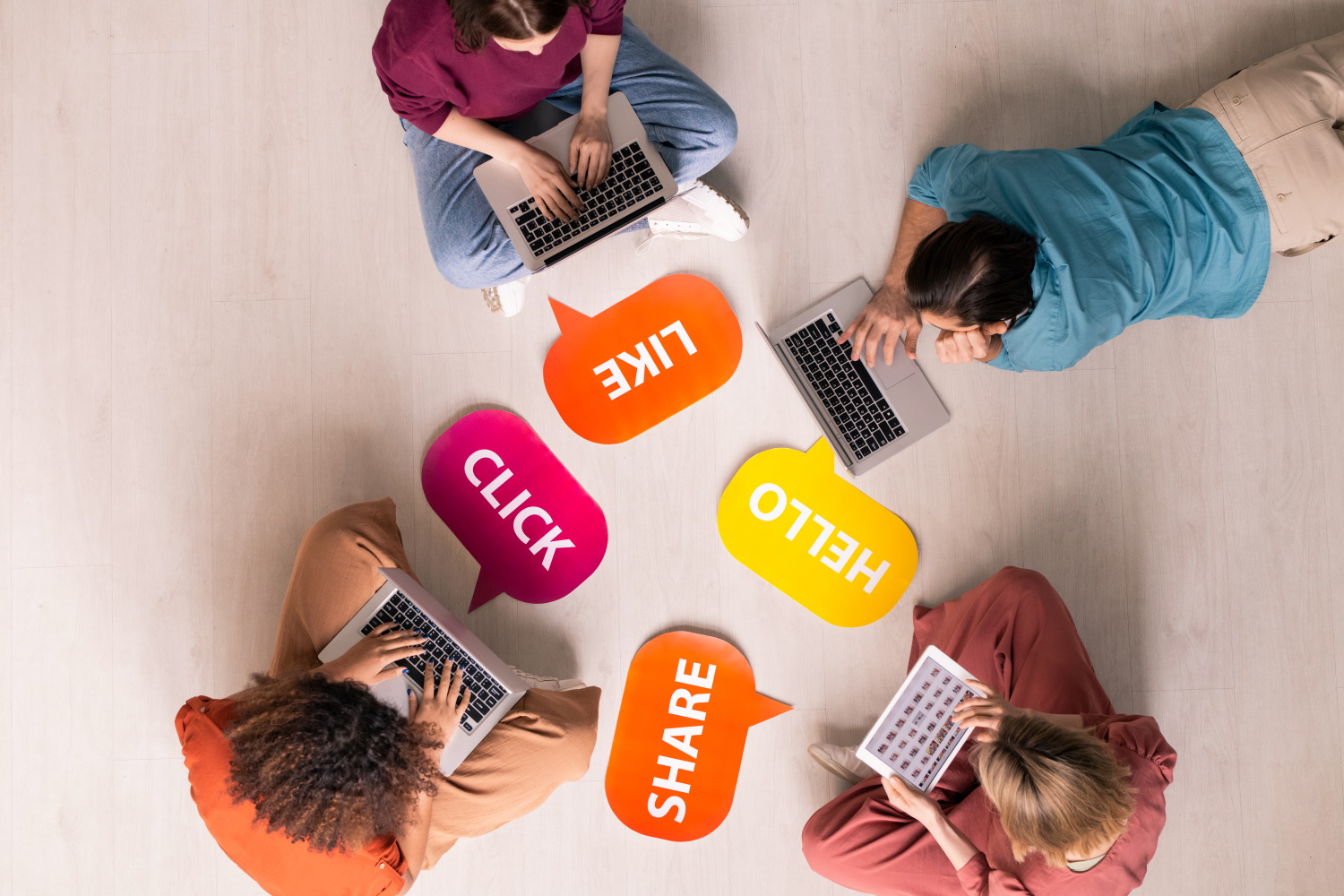 Whether you are just setting up your business or have been established for quite some time, you may be considering your social media presence. One of the most commonly asked questions is whether businesses should use multiple social media platforms. While it can be tempting to stick to just one, BSPOKE Design encourage you to look at the bigger picture and expand your audience, by branching out to multiple social media platforms.
Why is social media important for businesses?
For businesses operating online, social media is one of the most important tools out there. Without the use of social media, you are reducing the number of people who will find your product online. Social media is a great way to improve your ranking on Google, which can widen your reach when someone searches for your product or service in their local area. With sites such as Instagram and Facebook, you can market your product to a select audience, choosing their location, age, or gender.
Paid Promotions
Paid promotions on these sites are used by businesses of all shapes and sizes. Adding advertising to your social media business model can offer you an easy way to increase visitors to your site. Every business should have some form of social media presence if they are looking to succeed online.
Do you need to use more than one social media platform?
While you may feel like you are succeeding on one social media platform, we encourage you to use multiple platforms for marketing your product. Choose at least two or three of the most popular social media sites, and ensure you regularly update your content on all of these.
Reuse and Research
The great news is that you can often reuse your content and repost between different platforms. With a few small tweaks, you can repurpose your content so it won't take too long to expand your online presence. Also, by adding your business to additional sites, you'll still be able to advertise to users with limited social media presence. With new social media sites constantly popping up each year, you'll want to research which ones are most relevant to your business and will be worth investing your time and energy in.
Popular social media platforms for businesses
When it comes to selecting social media accounts to sign up for, the options can often seem overwhelming. These are a few of the most popular social media platforms that your business will want to consider using:
Facebook – As the world's most popular social media site, we encourage all businesses to have an active Facebook account. As well as offering an excellent tool for advertising, you can use the messaging feature to answer questions from your customers. If you have a physical business location, you can also advertise your address and opening hours here.
Instagram – Instagram is incredibly popular with the younger age group and offers a very visual social media platform. This is a great option for any brand that has aesthetically pleasing products. Instagram makes it easy to engage with consumers, and it's the best tool for influencer marketing.
Twitter – With over 20 million users worldwide, Twitter is a popular platform. Using the written word can come in handy for many businesses, and Twitter is a good option for your customer service team to use to resolve issues.
LinkedIn – Don't overlook LinkedIn when choosing social media accounts to sign up for. If you are a B2B business, LinkedIn will often become your social media platform of choice. With 19 million users, you'll find it's great for sharing industry resources and connecting with professionals.
YouTube – YouTube is another platform that many businesses neglect to use, but the long-form of its videos can be very useful for companies. It offers you the chance to showcase your product or service in more depth than the other platforms. You can then repost this content on Facebook, making it well worth the time and energy you invest into making the videos.
TikTok – Don't forget about one of the newest social media platforms, TikTok. While you may think TikTok is just for young adults, you'll be surprised how diverse the audience is. TikTok challenges offer a great way for you to promote your products online. It can also be a fun way to create engaging content that followers will appreciate.
Choosing social media platforms
Before choosing a social media platform to sign up for, think about the content you will post to these sites. You may find that your marketing team is more comfortable using one medium and may be reluctant to try others. You'll want to encourage them to broaden their reach and start trying new content creation ideas, which will keep your audience interested. While video can often be daunting, it does not take too long to get into the swing of things. Remember, social media accounts don't necessarily need to have a human face for your brand. Instead, you can keep everything you post online focused on your product or service.
Upload regularly
Once signed up for multiple social media accounts, ensure you put the time and effort into maintaining each one. If your company doesn't bother uploading on Facebook for a year, customers may wonder if you are still operating. Make sure someone in your team is assigned the task of looking after these accounts. Create an upload schedule for each week or month and ensure the content goes up on time each day.
In Summary
As you can see, signing up for multiple social media platforms is something we recommend to all businesses. Give each platform the attention it deserves, to understand the type of content that works best on each site. You'll find that you can expand your audience and increase your online presence by targeting multiple platforms. This could result in a transformation of your customer base and take your business to the next digital level.
Social media is great for building an audience, but all your efforts are aimed at driving traffic to your website. So before embarking on social media campaigns, make your website is top-notch and won't let you down. If your website needs a redesign, give BSPOKE Design a call today! Want to see our previous work?