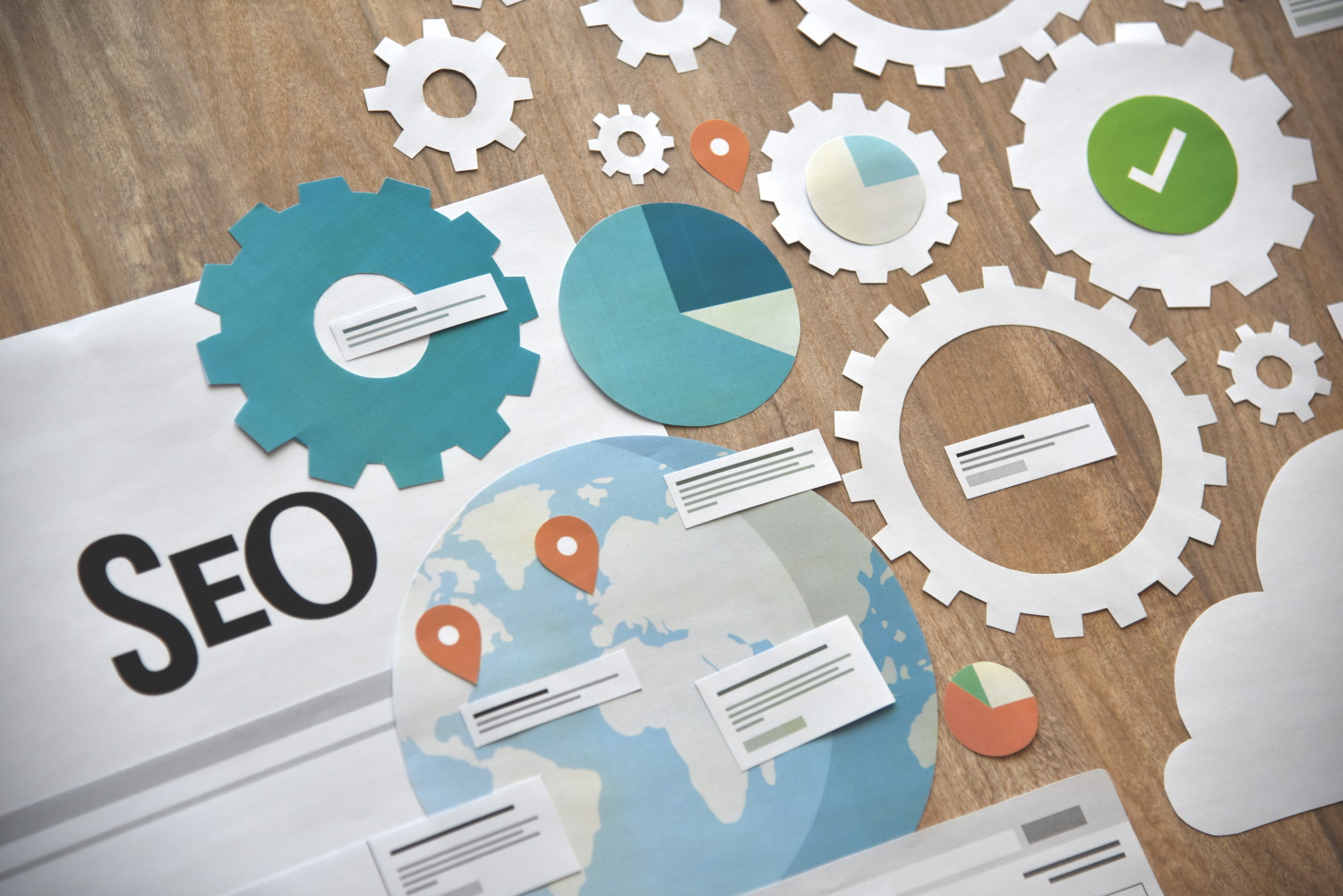 When we design a local website, we take many different elements into account.  We are not trying to attract visitors from around the world. Instead, we want to focus on finding local customers, in and around their business location.
There's little point in attracting visitors to your site from hundreds of miles away if they won't be able to convert into paying customers. As a website design company, we have compiled a list of top tips that can be used to create an effective local website, that will help you to attract relevant visitors that will soon become loyal customers.
Focus on local keywords
Search engine optimisation is a key factor to consider when designing a new website. If you want your website to rank as number one on Google in your local area, you'll need to create content with this in mind. Research keywords that are relevant to your niche, and then adapt these to add the name of your local city or town. You can also branch out into neighbouring areas, depending on the type of business you offer. Make it clear from the first page of your website where you are based so that you don't waste the time of visitors who will never be able to come to your store or business.
Offer valuable content
A great way to attract local customers is to be seen as a good source for news in the local area. On top of your main website pages, consider adding a blog page that shares relevant news and information about your offerings and the local area as a whole. Regularly update your site to maintain your ranking on Google. This is something that many small businesses fail to do, and it has a huge impact on their SEO. Make sure your site offers visitors everything they would need to know about your business.
For example, if you are a coffee shop, add your menu, address, and opening hours. When any of these pieces of information changes, update your website immediately to avoid any dissatisfaction from your customers. For many people, the internet is their number one source of information when it comes to looking for opening hours and menus, so don't upset your customers by failing to regularly update your site.
Link to your social media accounts
Along with designing a new website for your business, we encourage you to also think about updating your social media accounts. You should link your Facebook or Instagram account to your website, and they should also be able to direct visitors to your site. Social media sites are often a quick and easy way to keep customers engaged with your brand, and you can offer interesting news updates and information about your local area and any upcoming events. Many people use social media to search for local businesses, so also take the time to learn about creating relevant content for these sites. If you need to add more images to your new website, consider using your Instagram feed and adding this to the bottom of your home page.
Make contact information prominent
Nothing is more frustrating than visiting a website only to find there is no way to get in touch with the company. Regardless of the service or product, you offer, ensure you have up-to-date contact information on your site. If you are a business that requires reservations, this is one of the easiest ways to increase your bookings. Surprisingly many companies forget to update their contact details. Make sure your contact information is on every page of your site, which you can add in the footer of each page. Furthermore, if you do require bookings for your restaurant or hairdressers, why not add a simple reservation system to your site? This will allow customers to immediately book your services, which will increase your sales and revenue in no time at all.
Ensure your site easy to navigate
While the content you upload may be your number one priority, make sure your site is easy to browse. Customers will soon close your site down and move over to your nearest competitor if they can't find what they are looking for. We encourage you to undertake some user surveys in the future, where you can receive feedback from customers about what they liked and disliked on your site. Your website should create a logical journey for your customers to go on, so ensure all of your links work properly and that your menu bar is easy to navigate.
Mobile-friendly is a must
When it comes to choosing a local business, such as a coffee shop or post office we often search when we are out and about. For that reason, most of your customers will probably find your site on their mobile phone or tablet. Visitors expect to enjoy the same browsing experience on these mobile devices as they would on their laptop or desktop computer. Try to create a website that can be optimised for all of these devices and that looks great on a mobile phone. Make sure you are testing out your site on a wide range of devices before launching it, instead of just leaving it to chance. Don't lose a large percentage of your potential customers just by making this simple error.
In summary
Your company's website can help you to reach new customers and will quickly and easily increase your revenue this year. By following these tips above, you'll be able to create a user-friendly and helpful site for your local customers while also attracting new customers who may be visiting the area temporarily. Focus on local keywords to ensure you show up on the first pages of Google. From there, ensure you are creating a good first impression for your customers and that they'll be impressed by how easy your site is to navigate. Don't hide away your contact information, as you could lose out on converting website visitors into paying customers.
If you're a small business owner who trades within your local area, all the above may seem a bit daunting to set up initially. BSPOKE Design can help with this by creating a website that's designed to maximize your locality, call today for an informal chat.