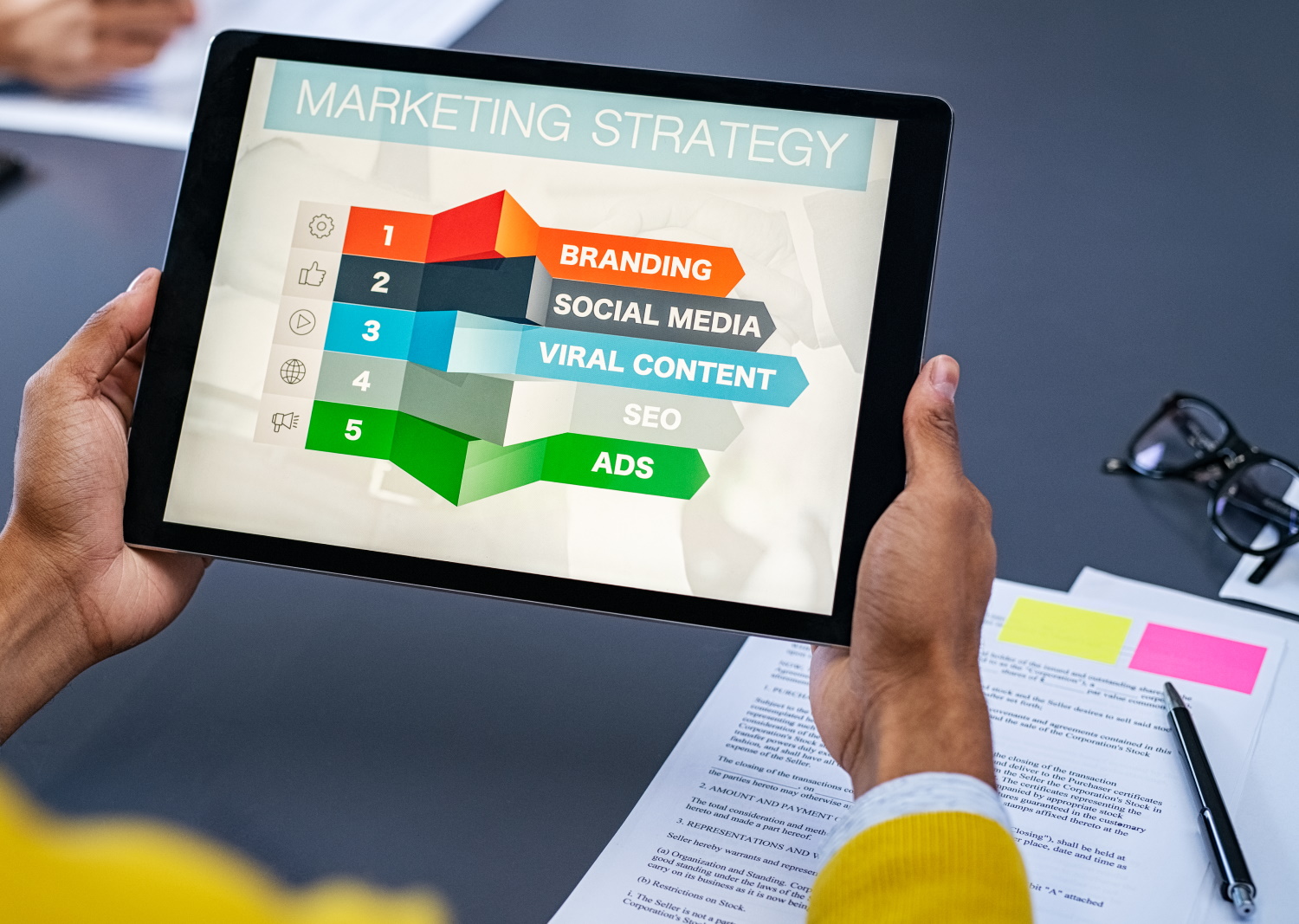 Regardless of what industry your business is positioned in, companies all need to consider their digital marketing efforts. If you are looking to be successful in the online business world, you'll want to ensure you have a strong digital presence. Not all digital marketing channels are suitable for every type of business. It's important to choose the ones that work for your industry and your current budget. In this article, we will highlight some of the best and essential digital marketing tools that any business will want to consider using.
Search engine optimisation
There's no business today that shouldn't have a website, with most consumers making their purchasing decisions online. SEO is something that any company needs to seriously consider if they want to be found online. The aim of SEO is to rank your page higher on google, which can increase the organic traffic your receive to your site. While there are some paid advertising options, they are best used as a temporary boost. This is especially useful when you are launching a new service or product. SEO is constantly changing, use different techniques, tools, and professionals to help your site rank higher.
A web developer can assist you with this, as they keep up-to-date with changes to the Google algorithm. In fact, some past practices could even reduce your ranking, so it's worth keeping up on current top SEO strategies. A huge part of SEO is ensuring you offer your website visitors a good user experience. You'll need your site to constantly be updated to ensure you retain your ranking on Google, so you can't afford just to neglect your site once it's built. The first page of Google is where should aim for. Any lower and the chance of your site being clicked on reduces dramatically.
Social media accounts
Social media is another tool that almost any business could benefit from. However, there are many different options available, and it's all about selecting the one that's most suitable for your industry. While some brands will benefit from influencer marketing on TikTok, you may find this to be an unsuitable channel for a product targeting business owners and professionals. The key digital marketing tools you can use within social media include influencer marketing and adverts on various sites, such as Facebook, Instagram, or Twitter.
Facebook Ads are one of the most popular advertising options and could be used by almost any business. With such a high percentage of the world's population using this site, you can create ads that are targeted to your audience and region of the world. Even if you own a local business,  you'll find you can connect with the right audience. However, you'll want to put some time and effort into creating these ads, as users expect high-quality and engaging content on social media.
On top of that, influencer marketing can be used by businesses of all sizes. While you may think this type of marketing is reserved for businesses with a marketing budget in the millions, micro-influencers are on the rise, offering an accessible solution for all companies. These are influencers with a smaller audience, and you can find ones who specialise in almost any niche online.
Google Ads and PPC
For companies who are selling products and services online, you'll find that PPC can work hand-in-hand with your SEO strategy. Google Ads is one of the most popular online advertising solutions and can be good for a wide range of industries. You don't have to constantly advertise but opt-in and out as required.  As we mentioned, you'll need to complete this alongside your SEO website strategy. On top of that, you'll need to ensure you have an excellent website that is optimised to convert visitors into paying customers.
YouTube and video marketing
Thanks to YouTube and TikTok, video marketing is now more popular than ever. More companies realise the benefits of video marketing and how it can bring their product to life. Instead of just creating still images to showcase your product, your customers will feel more of a connection to your brand, and you can soon become known for a funny ad or catchy theme tune. On top of this, Instagram has recently rolled out Reels, which is another great video marketing tool. If your primary social media site for your company is Facebook, you could also consider uploading to YouTube.
Custom web design
For anyone looking to boost their digital presence, we highly recommend a custom website that reflects your brand. Our team of professional web developers will be able to work with you to create an SEO strategy and build a new website. Your new business website will take into account everything we've discussed above. When it comes to digital marketing, we believe that SEO is of high priority. Combine this with your social media accounts, you'll find that your digital presence will be much improved. Even if you have limited experience with digital marketing, we can guide you through the process. We can offer support with this important task or take the burden off your shoulders entirely.
As you can see, digital marketing covers a wide range of areas, with new forms developed often. When marketing your business, you'll need to ensure you keep up to date with the current trends and consumer expectations. For more assistance with your website and digital marketing, don't hesitate to contact our team.