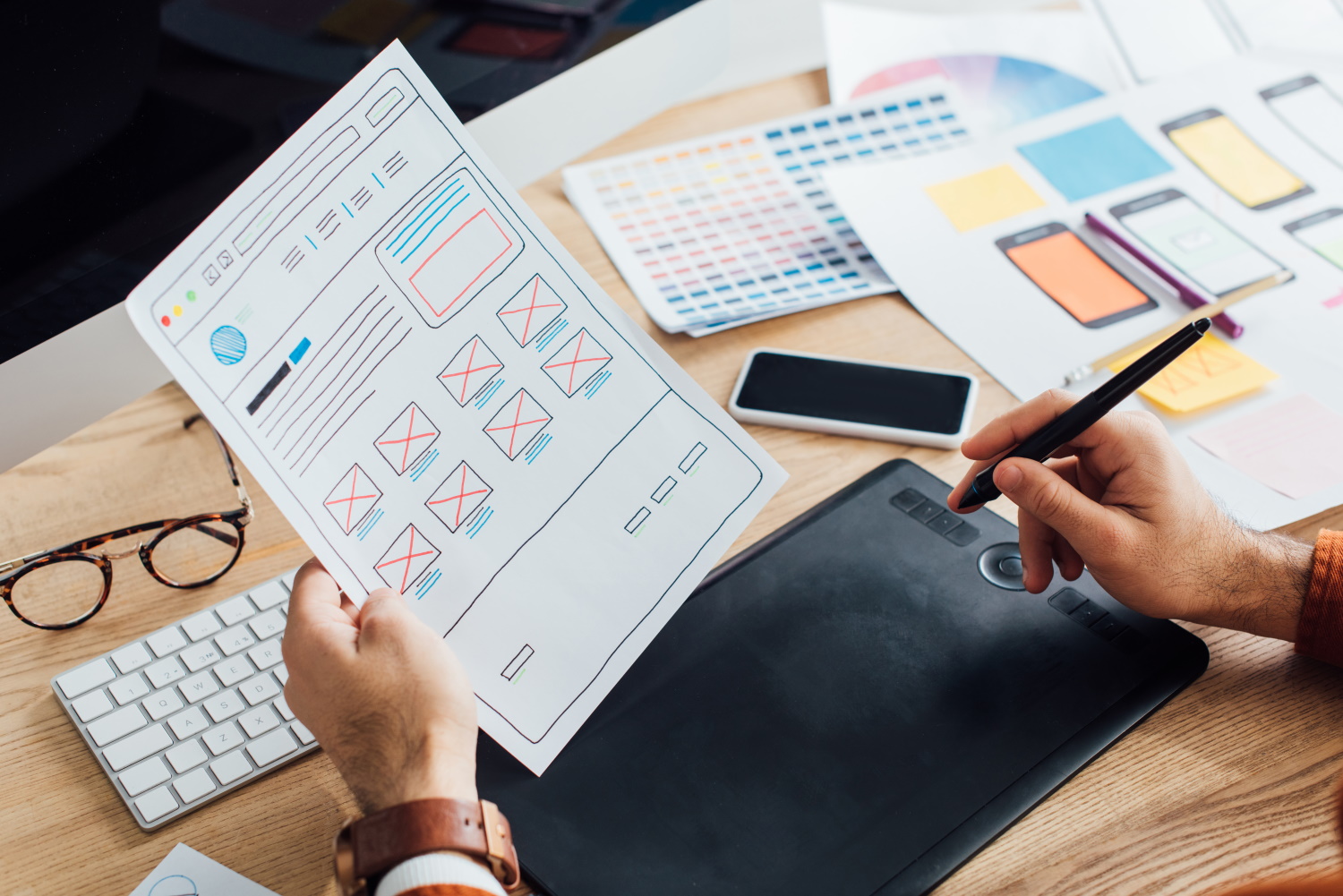 When working with a professional web developer, you'll find that you experience many different benefits. Custom web design is something that many businesses are considering, as it offers them an opportunity to stand out from the crowd. It also provides them with the ability to implement all features that are required by their business. BSPOKE Design's top reasons why you'll want to consider custom web design for your upcoming website.
1) Unique design
As the name suggests, custom web design will allow you to create a one-of-a-kind website. Many companies are opting to use generic website templates and designs, which look similar and repetitive. If you are looking to stand out from your competition, you'll need a website that is user-friendly and impressive. Often, those browsing the internet have very little time, this can lead them to make a snap decision about your company within just a few seconds of landing on your site. Impress your audience by building a unique website that will show the effort and care you put into every project.
2) Professional web development expertise
When creating a custom website, you'll likely need to use a professional developer or company to support you through the process. Many business owners find the idea of developing a new website themselves to be very overwhelming. This is why we always recommend using a professional web developer for this work. They'll help to resolve any issues during the design and set up process and get your site up and running quicker than you could ever imagine. They will also create a user-friendly and effective website for your company.
3) Always up-to-date
When using a website template, you'll find that this relies on the creator to update the template, which doesn't always happen (or if it does, can often take weeks or even months). However, custom web design ensures your site is always up to date.
A developer is able to make necessary adjustments as required to help keep up with changes to the Google algorithm and make any small updates you need. For potential customers, there's nothing worse than visiting a website only to find it hasn't been updated for a year or two. This will quickly turn customers away, and it's something we encourage everyone to avoid.
4) A scalable solution
Are you hoping your business will grow in the upcoming years? Regardless of what you think the future holds for your business, custom web design is a scalable solution. If you need to add new features or products to your site, this will be much easier to do with custom web design. Using a web template for this can be restrictive, whereas custom design is tailored to your needs. You can keep adding to your site every time your company expands, or you could even scale back during more challenging times. By keeping in contact with the web developer who designed your site, you could even work with them every few months to update your site and add new features.
5) A website that's easy to manage
One of the biggest concerns we hear from business owners is how much time and effort is required to manage their site. A custom website makes it much easier to manage your site, and you can make simple tweaks yourself as needed. Website templates offer limited management solutions, which can be frustrating when you are looking for a more customised experience. If you don't feel comfortable making changes to your site, a web developer can make the adjustments that are needed.
6) SEO friendly
When building a new website, one of your top considerations should be trying to rank highly on Google. You'll find that custom web design makes it much easier to create an SEO-friendly website that will help to push your site to the top page. If you don't already know, SEO is short for search engine optimisation. SEO is something that businesses of all types should be concerned about. If you are looking to attract new customers to your business, you'll want to aim to land on the first page of Google when individuals search for your business in your local area. This will help to get more eyes on your website, which could convert into more customers.
7) Matched to your branding
If you already have logos, merchandise, and social media accounts for your business, you'll find that custom web design can help your website seamlessly fit into your current offerings. You'll be able to add your logo, fonts, colours, and design to the site, to match everything you have. Therefore, you won't need to worry about spending a fortune fully rebranding your business. If your branding does change in the future, it will be much easier to update with a custom website. You'll have full control over your site, making updates and changes much quicker than when using a template. In fact, many individuals using web templates find they almost have to start over when it comes to rebranding projects.
There are so many reasons why custom web design is a solution we recommend for almost all business owners. As you can see, it's a solution that offers you a personalised and scalable website that grows with your business. We recommend working with a professional web development company, such as the team at Bespoke Design.
Contact the team today for more information and to discuss your upcoming website project – we're here to support you every step of the way.