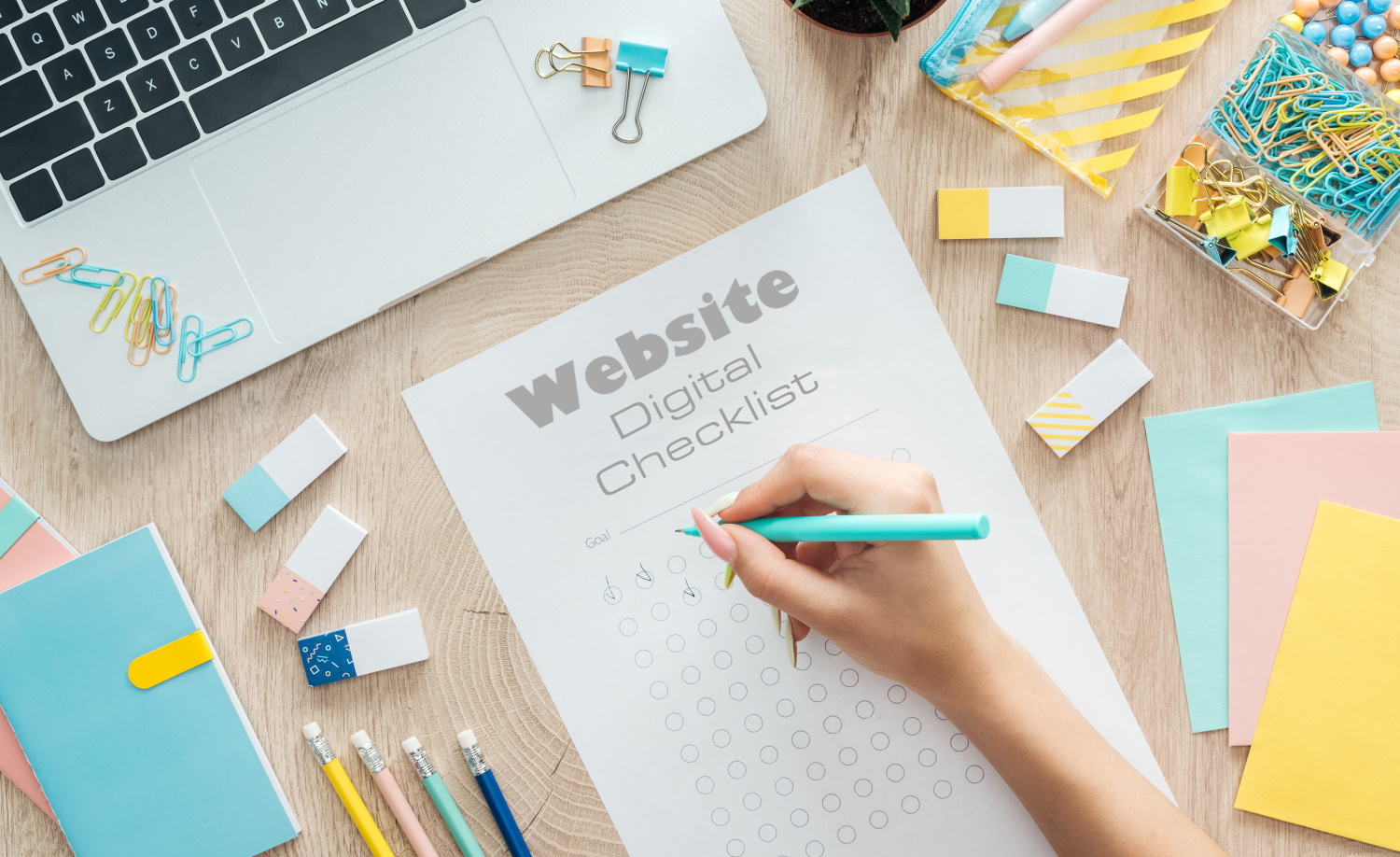 When it comes to launching a new business, building your website is one of the first steps you should take. Before you even think about opening for customers, you'll want to have a custom website for your business to share your offerings. If you are building a website from scratch with the help of a professional developer, you'll want to ensure certain pieces of information are always present on the site. Let's take a look at everything you need to add to your website to ensure success.
An easy to navigate site
There's nothing worse than a website that's impossible to navigate. As a new business, we recommend you stick with making your site as simple as possible and focus on showcasing your product or service to the world. A professional website developer can help to design and build a simple but effective website that will offer your customers everything they need without having to hunt too hard for the information they are looking for. Building an easy-to-find menu bar should be one of the top priorities. To help customers find everything they need your site should be broken down into clear sections.
A logo and header
Around the time of building your website, you'll likely be working on your company's marketing materials and overall aesthetic. You'll want to incorporate your logo and any font you are using into your site so that customers immediately recognise your brand when they land on your site. Make sure you use a similar layout throughout the site and have your logo reappear on each page so that customers are sure they are still browsing on the right site at all times.
Contact details
You might be surprised to learn how many companies forget to add the most basic information to their website. When it comes to contact details, always offer customers your business address, phone number, and email address. You'll also want to incorporate links to your social media accounts, which are another good way for potential customers to get in touch with your company. We recommend that most companies at least use Facebook, to begin with, and then add on Instagram and other platforms as needed depending on what you have to offer. Make sure your contact details are at the bottom of each page and easy to find.
A contact us form
On top of your contact details, we recommend you get your website builder to add a contact us form to your site. This is an easy way to welcome customers' comments and queries about what you have to offer. Instead of giving up on your company and switching over to a competitor, they can reach out to your company and ask any questions they may have about your brand. When you add a contact us form, make sure you are monitoring the messages regularly, as you want to ensure you offer your potential clients a timely response so that you don't lose their custom to someone else.
Blogs and articles
Search engine optimisation is something we've discussed previously, and a good website developer can help you with your SEO strategy. One of the best ways to organically attract new business to your site is by adding a blog page. This can help to establish you as an expert in your industry and will offer you another good way to help your website rank higher on Google. Any business could benefit from adding a blog, and they are a great way to increase your traffic. You can answer questions that customers may have about your products, share industry news, or present your new service or product in more detail. They'll help to give your customers a glimpse into your business while also showcasing your brand's personality more. If you don't fancy doing the writing, you can always outsource this work in the future to continue updating your blog regularly.
Professional images
Regardless of how much time and effort you put into your new website, this can all be wasted if you then add unprofessional and low-quality images. We encourage you to take the time to hire a professional photographer or graphic designer to improve your company's branding. Images will help showcase your product or service in the best light and show your customers what they can expect when they purchase from you or work with you. Graphic design can also replace images on some sites, so aim to add fun and modern images that will attract your desired audience.
An email newsletter
As a new business, the last thing you want is your visitors to arrive at your site once and never visit again. For this reason, we encourage you to add an email newsletter from the very start of your business's life. This will allow you to keep in touch with potential customers and share with them information about your next launch. Email marketing is a huge part of digital marketing, and every company should be using this today. You can provide special offers to your potential subscribers to get them to sign up. Make sure you focus on providing valuable content to email subscribers so that they won't unsubscribe before purchasing from your business.
Working with BSPOKE Design to create your new website
If you aren't up to the task of building a new website from scratch, help is at hand with BSPOKE Design. As a new business owner, we understand that building a new site on top of launching a business can be incredibly daunting. We'll take care of everything you need to add to your website, including all of the elements we've listed above.
So call today for an informal chat. Our team can create a fully customised site that reflects the personality and offerings your business has to share with the world. They'll guide you through every step of the process from beginning to end to create a site you'll be excited to launch, and that will work to attract plenty of new customers for your business.