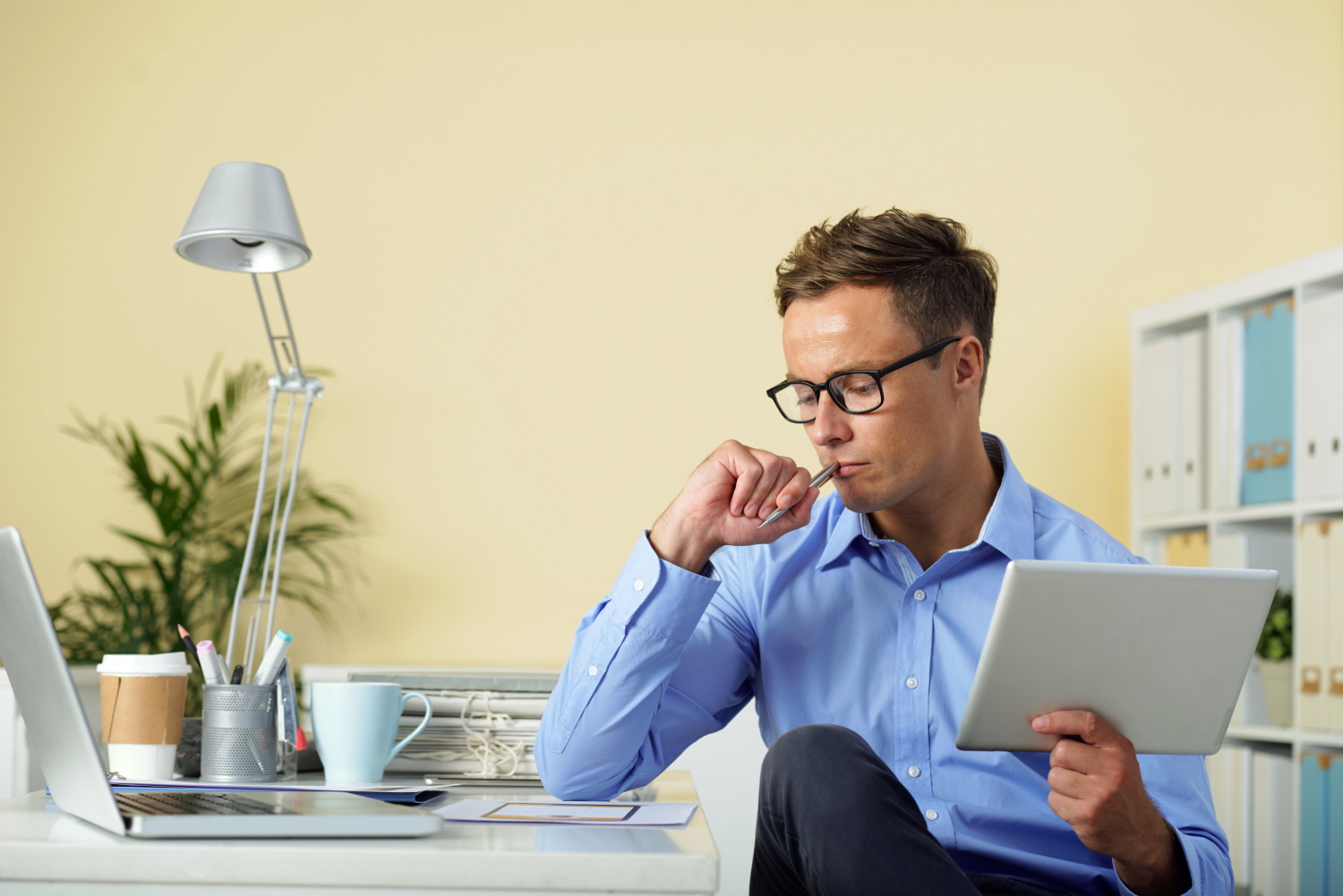 When looking to improve your website, you may wish to consider hiring a web designer. Professional web designers will be experienced in building and designing new websites or improving existing ones. As with any profession, you should have specific training and experience in order to work as a web designer. By knowing what you can expect when working with a web designer, you'll be able to find the right team to collaborate with to create or upgrade your business website.
What does a web designer do?
A web designer is responsible for designing the layout, the visuals, and the overall usability of your new website. They are an IT professional that will need to have a good combination of creative and technical skills. They will start with a graphic design for your site before considering how it will function. Finally, converting the designs and implementing the functionality to create a working website. It's important to note that sometimes individuals use the term web developer to describe the same job role. However, a web developer is usually more involved in software development and uses programming languages to improve websites.
What skills and experience should a good web designer have?
When selecting a web designer to work with, get to know their skills and background. With so many freelancers working online today, we know that some companies are dubious about outsourcing this work. This is because they are worried about the quality they will receive. While web designers don't always have formal qualifications, such as a degree, they will usually have education or training. Many of the top web designers are self-taught, which shows a level of commitment and enthusiasm rarely found in other careers. Make sure you check out their portfolio, to get a good idea of the quality of work they will provide.
A good web designer will be knowledgeable about various web design software, such as Photoshop or Flash. They should be able to create CSS or HTML sites and understand web programming languages to improve their work. As well as technical skills, they should also be creative, and have a good eye for detail. Web designers need to be able to create a website that's unique to your company and representative of your brand. This will require a good amount of imagination as well as technical expertise. The ability to meet tight deadlines and organisational skills are also required in order to satisfy their clients' needs. Finally, web designers need to keep on top of current technology and software development. Our team of web designers have all of these qualities and will be an excellent asset for your web design project.
Key tasks a web designer will perform
There are many different aspects that come together as part of the everyday work of a web designer. They will usually start the web design process by meeting with clients, either in person or online. If you choose to work with BSPOKE Design we will work towards obtaining a clear understanding of what you are trying to showcase on your website. Once these details have been discussed, a web designer can then create layouts and features that will showcase your services and products. The aesthetics of your website are incredibly important, so together we will choose the colour, font, images, and layout that fit best with your site and your company's personality.
On top of that, a web designer will work with you to create a site that is easy to use for your target audience. Creating a site that's aimed at children and young adults, will produce a very different type of website to that which you would need for business professionals. This understanding of different target markets is something web designers should possess, bearing in mind that no two projects are exactly the same. Good navigation is a must, so your site should be formatted in a way that's easily accessed for anyone. A good web designer will be able to apply all of these elements to elevate the overall experience for users.
What are the benefits of working with a web designer?
As a business owner, you may wonder if you should hire a web designer or tackle this task alone. Most companies find, in the long run using a web designer ultimately saves them time and thus money. This is particularly true if you aren't very experienced at web design. A DIY website may have errors or just look amateurish, which can decrease the quality of the website user experience.
Your website acts as an online showcase for your business, and for many businesses, it's the only contact they have with their customers. A web designer will help you to create a better first impression and stand out from your competition. In turn, this will increase your revenue and your search rankings, as SEO can be incorporated into your new website. A web designer can also upgrade your site and add new features as technology develops. By creating a good base, you can continue to expand your website inline with business growth.
Here at BSPOKE Design, our team of web designers are ready to help. No matter what size website you require, we'll be here to guide you through the process. Contact Bespoke Design today for more information and to begin creating a website that will attract new customers to your business.