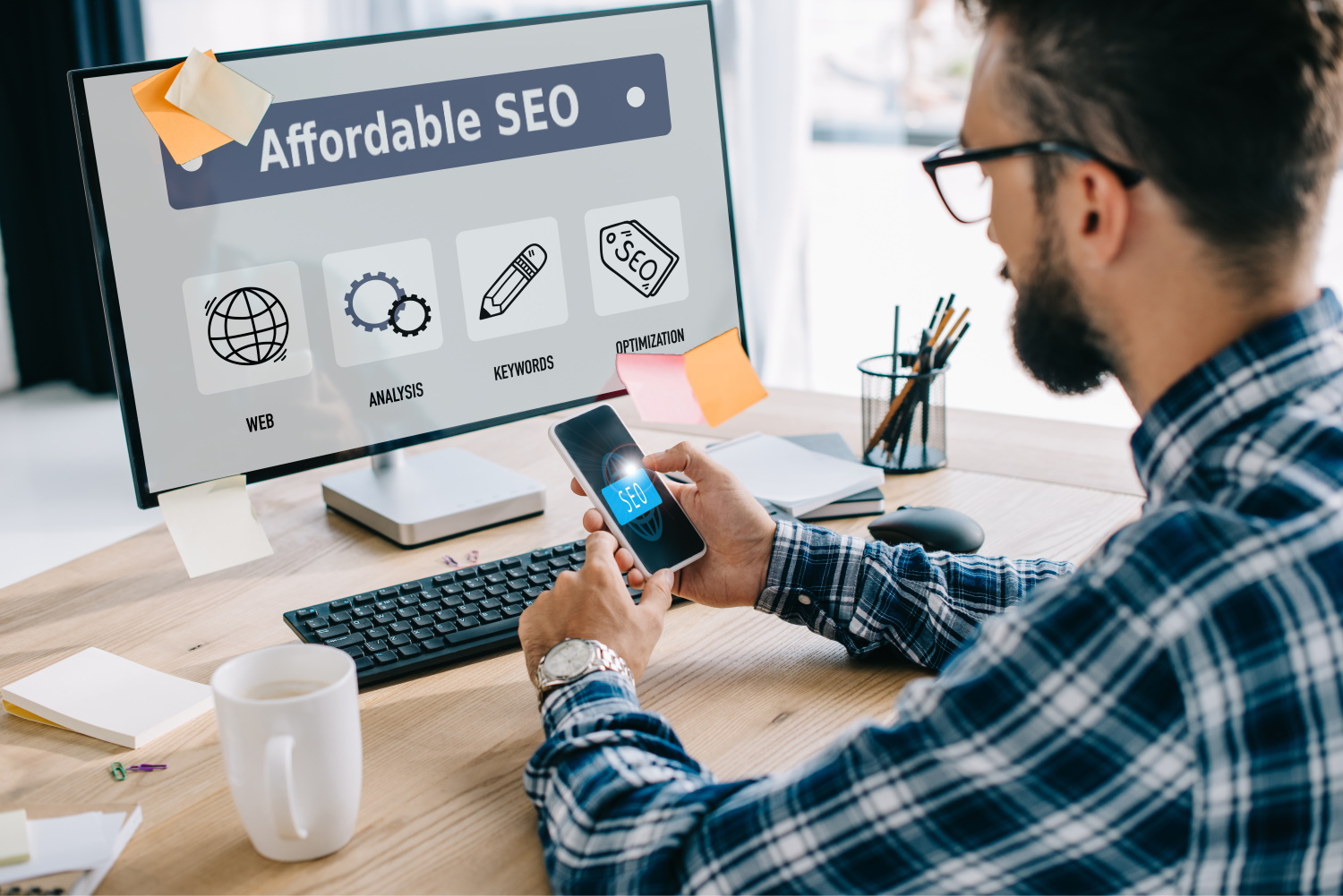 SEO is something that any business needs to consider when looking to attract more customers to their website. However, search engine optimisation isn't something that many companies know how to implement without a little help. In this blog post, we will take a look at why affordable SEO is something you should be considering adding to your site with the help of BSPOKE Design and how it can offer you an effective marketing solution to reach a wider audience.
What is SEO?
Before we go any further, let's quickly take a look at what SEO is. Search engine optimisation is a process that's used to improve the traffic your website receives and the ranking it has on search engines. It's an affordable solution for businesses, as you don't rely on paid ads when you are able to naturally push your website to the top of the search engine results. There are many different components that come together to make a site with good SEO, which BSPOKE Design will be able to work with you to add to your existing site.
Is SEO an affordable solution?
One of the reasons why SEO is such a useful tool for business owners is that it's mostly free to add to your site. While you may need to pay a company to implement SEO, if you don't know anything about this process you'll find that the actual work doesn't involve paid ads. There are some great tools on offer for keyword research, but many of these are free or inexpensive. When SEO is implemented as part of your web design update, you'll find it to be very affordable. The long-term results will be well worth the short-term investment that you put into SEO.
As far as your company's overall marketing strategy, you'll find that SEO is one of the most cost-effective parts of it. It works by targeting users who are already looking for the product or service you are offering. When it works effectively, it could save you a fortune in comparison to your outbound strategies, which take up a lot of your budget and time. SEO usually results in leads that are far more qualified than you would find by cold-calling or other popular marketing strategies.
Improve your site usability
One of the reasons that SEO is such an effective marketing strategy is that it also helps to improve your site's usability. This is something that any company should be aiming for when it comes to their online offerings, as your users will find it much easier to purchase from your site or find something they are looking for. Your marketing strategy should always be looking to close sales or increase sign-ups to your company, and with SEO, your potential customers will find it much easier to purchase from your company using your website.
Increase your website traffic
When you are looking to improve your online presence, one of the best ways to go about this is to try and push your website higher on Google's search results. The top page of results on Google is much more likely to receive clicks and impressions, whereas, if you are relegated to the third or fourth page, your company will have a much harder time being found by potential customers. SEO works to target certain search terms, which will then show up on the results page on Google and other search engines. If you don't know where to get started with keyword research and optimising your site, don't worry, as we'll guide you through this process when working together.
Measurable results
With many marketing activities within companies, it can often be hard to track how effective your efforts have been. The great thing about SEO is that it offers measurable results (google analytics & search console). Our team can help you to track almost every aspect of the SEO strategy we put into place. We'll look at traffic, rankings, and conversation rates and can offer you analytics to help improve your website further. This means that we can work together to continue to improve your website, and you'll understand what works and doesn't in your industry.
Brand awareness
The overall aim of a good marketing strategy will be to increase brand awareness. SEO is one of the best ways to help put your business out there and spread the word about your products and offerings. As the top-ranked websites on Google have a good number of impressions, you'll find that your website is more exposed to potential buyers. You'll also find that your website becomes associated with certain search terms and keywords. This helps to increase awareness and trust in your brand, and you'll find that when someone is looking for a similar product in the future, they often think about your brand first. Consumers today trust Google and other search engines when purchasing online, so they believe that if your company ranks highly, you must offer a high-quality and trustworthy product.
Work with BSPOKE Design to improve your SEO and web design
If you are ready to experience all of the benefits of affordable SEO we shared above, we encourage you to contact our team at BSPOKE Design. SEO and web design work hand in hand to create a useable website that will constantly attract new customers to your company. You'll find that by adding SEO to your site, you'll rank higher on Google in no time at all and will spread the word about your business. A well-designed website can help you to stand out from your competition and increase trust in your brand. Let us take care of your web design and SEO, which will soon become a key part of your overall marketing strategy as a business.