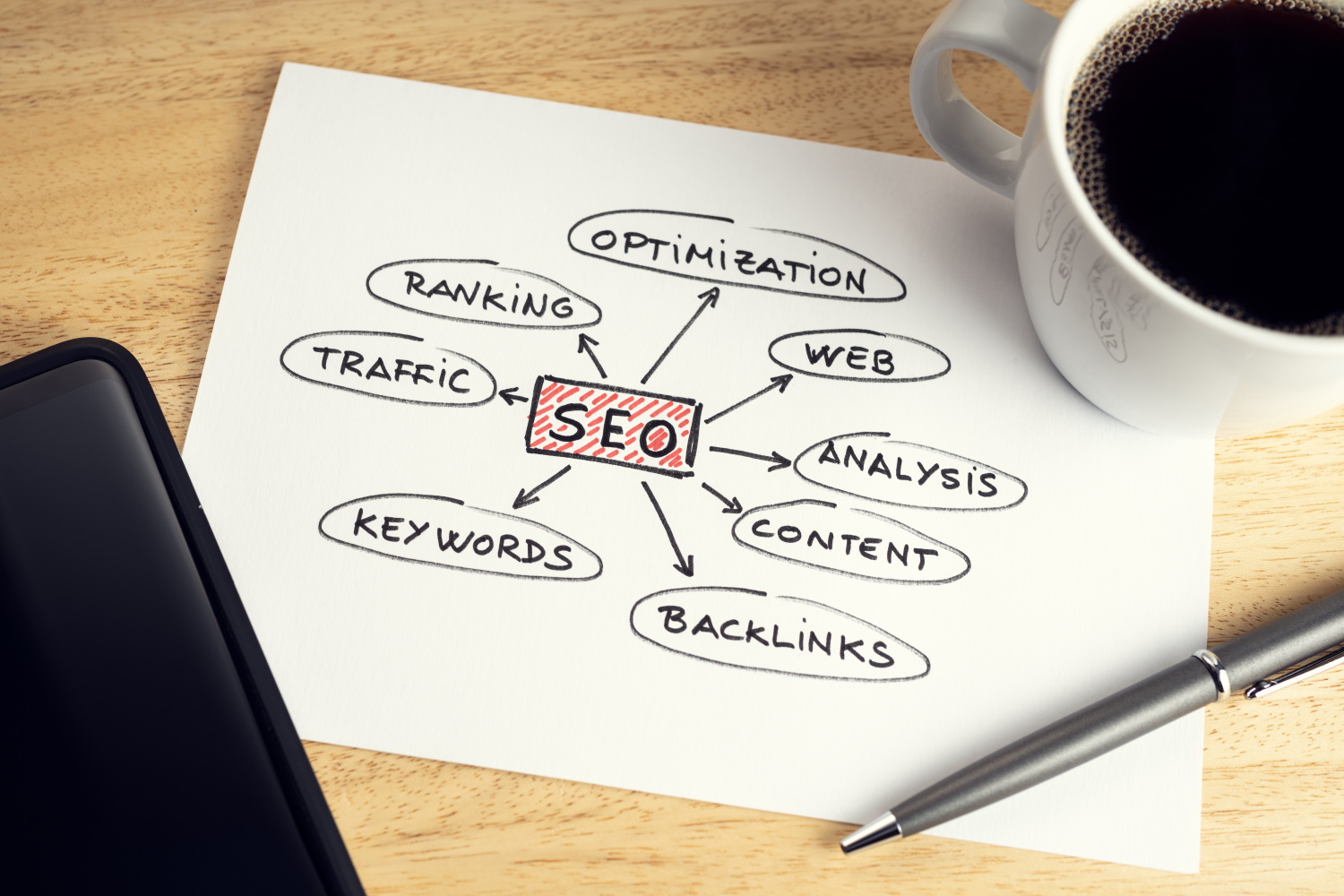 Here at BSPOKE Design, we offer a wide range of services, including SEO audits. If you aren't familiar with an SEO audit, we're going to share with you what it is and how it can help your website to rank higher on Google and other search engines. In this article, we discuss everything you need to know about undergoing an SEO audit.
What is an SEO audit?
An SEO audit is a full evaluation of your website that our team will undertake. We'll look at your website to see how well it performs as far as appearing in search engine result pages. We can then create a report and action plan for your site on how to improve your SEO.
Even if your site looks well-designed, there are still likely areas that could be improved to help your Google rankings. Almost any business could benefit from an SEO audit. If you are struggling to rank highly on Google, it might be the time to consider one.
An SEO audit is something that we recommend any company undertakes on a regular basis. No website is too big or small to benefit from an SEO audit, especially as Google is constantly updating its algorithms. During an SEO audit, we'll check the following:
Technical SEO issues
Problems with your website structure
On-page SEO
Off-site problems
The overall user experience
Gaps in your content
Offer you insights into the marketplace you are operating in
Just as you would head to the opticians for a check-up regularly, treat your website in the same way.
What are the benefits of an SEO audit?
An SEO audit will help you to create an action plan that will improve your website and SEO. The audit will allow you to compare yourself to your competitors and use the findings from the audit to get one step ahead of them. You'll clearly know what changes you need to make to your site. As well as have a good idea about how your site is performing currently. The weak spots on your site will be uncovered, allowing you to fix them without wasting time on the stronger areas of your site which are already performing well. Finally, an SEO audit will help you to set goals and have realistic expectations for the future of your website, which can be incredibly important if you are looking to expand your business or launch a new product.
Who can benefit from an SEO audit?
No company is too big or small not to benefit from an SEO audit. If you have a website and you aren't attracting the number of visitors you would expect to your site, it's time to book yourself in for an SEO audit. However, even if your site is performing quite well currently, there are always ways in which your site can be improved. There's no limit to how well your business can perform online, so don't let your website be the thing that stops you from expanding your business to the size you'd like it to be.
Identifying areas of improvement
After an SEO audit is complete, you'll be provided with a full report of all of our findings. You'll see all of the areas to which we believe improvements are needed, as well as our recommendations for what type of changes could be made. While you may think that SEO is something you can do yourself, unless you are willing to invest a good amount of time and effort into this task, you'll find it easier for our team to continue the work.
As we've completed the full SEO audit on your site, we can continue our work from there to improve the sites usability, SEO, and overall navigation and user experience. You might not be able to improve everything in one go, but by going through the list of improvements that are needed a few at a time, you'll soon see a huge change to your SEO over the upcoming months and years.
Improving your website for the future
There's absolutely no point in undertaking an SEO audit if you aren't willing to invest in improving your site. As we've mentioned, you don't need to worry about doing this task yourself, but you'll want to ensure you've put the resources aside to allow our team to complete this work. Some of these changes will take just a matter of days to be put into place. However, some websites will require complete reworking to benefit from the findings of the SEO audit. Remember, your website is the online storefront for your business, so make sure you invest in it in the same way as you would a physical store. After an SEO audit, you should find over the next few months that your website traffic increases.
Are you ready to book your website in for an SEO audit? If so, we encourage you to contact our friendly team today. They'll be happy to answer any questions you may have about SEO audits. Any business that operates online or has a website can benefit from an SEO audit, and it's something we recommend you do regularly.