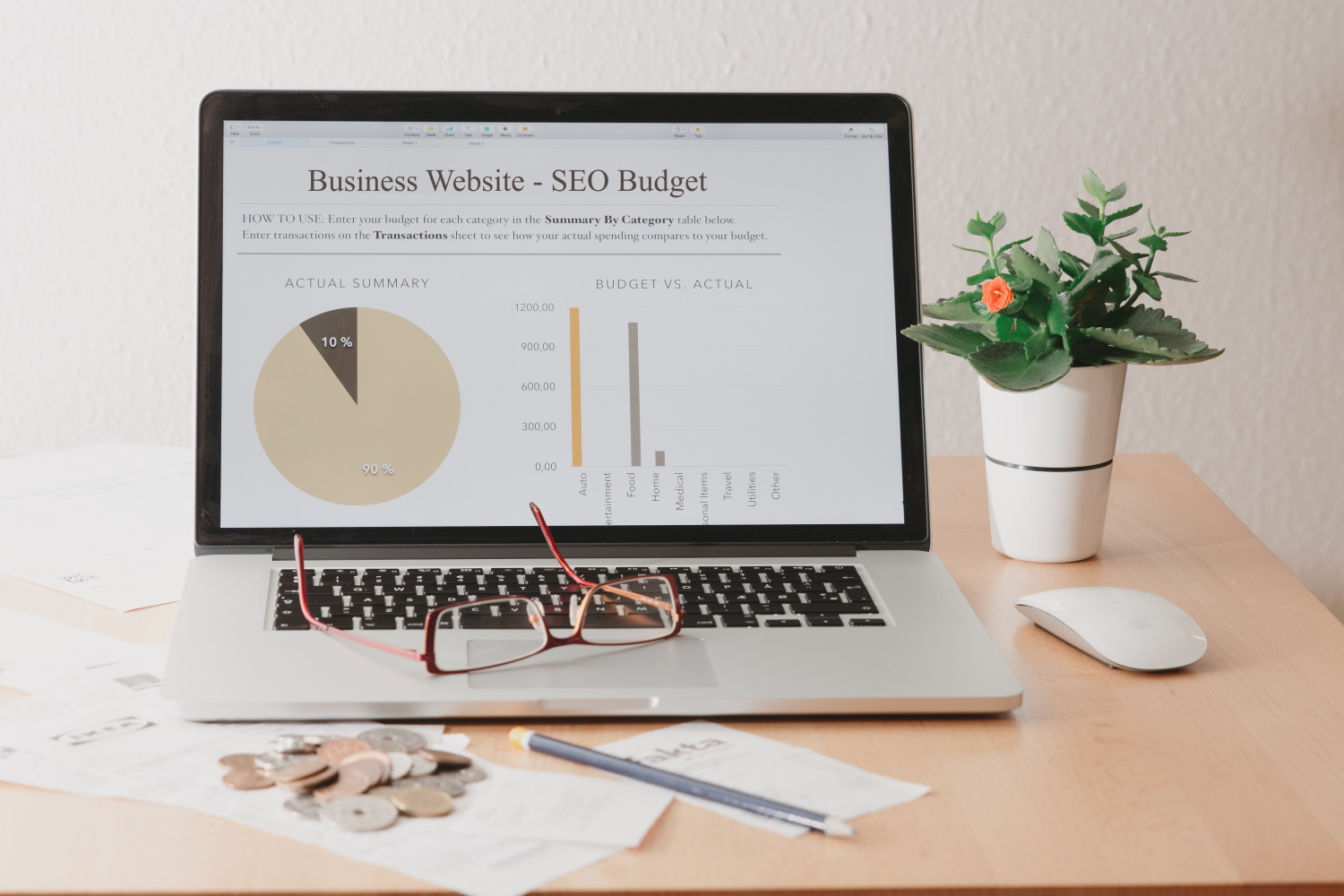 The answer is yes, and here's how to do it!
When you are considering ways to widen the audience your business is reaching, search engine optimisation is certainly the way to go. For companies that are working with a tight budget, we are often asked if it's possible to perform SEO on a budget. While there are certainly ways you can keep the costs down slightly, we always recommend working with a professional team for best results. In this article, we share everything you need to know about SEO and how you can work to expand your offerings and rank higher on search engines.
Investing time and effort into learning SEO
One of the top reasons that most companies opt to outsource their SEO work is that they don't have the time or energy to invest in learning. SEO isn't as simple as just adding a few keywords to your website. It's a much more multifaceted area that requires years of study and training. With the constant updates that Google puts into place, it can be overwhelming to know where to start and the best tactics to improve your ranking. For this reason, it's best to work with a professional team who are dedicated to working on SEO and will be invested in keeping up to date with the industry. However, if you want to of it alone you will need an SEO strategy in place.
If you are going to try and learn SEO by yourself, you'll want to have a clear understanding of every aspect of SEO and how you can apply it to your website. There are some great tools online for SEO research, but you'll also need to spend extra time learning how to use these tools effectively. Even if you are able to come up with a list of keywords that you should target, you'll want to make sure you are implementing these into your site correctly. As you can see, there's a lot more to SEO than meets the eye, so make sure you are willing to invest the time and effort into this project. Alternatively, just save yourself the hassle and work with a team that specialises in SEO.
Optimising your website content
For companies that already have a website up and running, you'll want to think about optimising your content for SEO. This is sometimes easier to do when you are building a site from scratch, but there's nothing stopping you from updating your site as well. Longer content is something that many industries need to focus on, but if you don't enjoy writing or have anyone in your team who is qualified for this job, remember you can outsource this work. Ensure you are adding internal and outbound links, meta titles, meta descriptions, and keywords to your content. If you don't know what any of these are, don't worry, as our team of experts will be able to guide you through this process and complete the work for you.
Updating your site regularly
With so much going on each day in your general business operations, the last thing you are probably thinking about is updating your website. However, when it comes to SEO, you'll need to keep on top of your website content if you want to stay ahead of your competition. By working with our team, we can make sure your site and content are updated regularly. As well as improving SEO, this will help to offer your customers the correct information, improving their trust in your brand and your credibility. There's nothing worse than visiting a website to find that it's completely out of date, and it will soon make potential customers find another company to spend their money with.
Building a website that is fast and mobile-optimised
Another key area to think about alongside SEO is ensuring your website is fast and mobile-optimised. Our team of professionals can help with this along with SEO, to create an excellent user experience that will help you to rank highly on Google and other search engines. We'll ensure there are no issues with your site, such as broken links, which will also help with your SEO. If you were thinking about trying to perform SEO on a budget, make sure you have a working website currently with no issues that may be impacting your search engine ranking. So many different factors go into SEO, and we can take the time to fully audit your site and point out any areas of concern that you should work to rectify.
Working with your budget
While you could opt to undertake SEO on a budget by taking the time to learn the ins and outs of the industry yourself, we always recommend working with a team of professionals. However, the good news is that we can work with you to understand your needs and current budget. We work with companies of all shapes and sizes, and you'll be surprised by how affordable SEO work can be.
Depending on your needs, BSPOKE Design can break down the work into chunks if that's a better option for you currently, and we'll be happy to discuss the various options on offer. One thing to keep in mind is that SEO will likely be one of the best investments you make in your business, and compared to other areas of marketing you spend on, it will likely give you the best long-term results for your site.
As you can see, it's certainly possible to perform SEO on a budget, but you'll need to ensure you have the time and knowledge to carry this out successfully. For this reason, we highly encourage you to consider working with our team of professionals, who will be happy to take this off your plate and ensure your site is optimised to rank highly on Google and other search engines. If you are ready to improve your SEO and widen your audience this year, don't hesitate to contact our team today. We'll be happy to discuss your requirements and get to work on improving your SEO in no time at all.