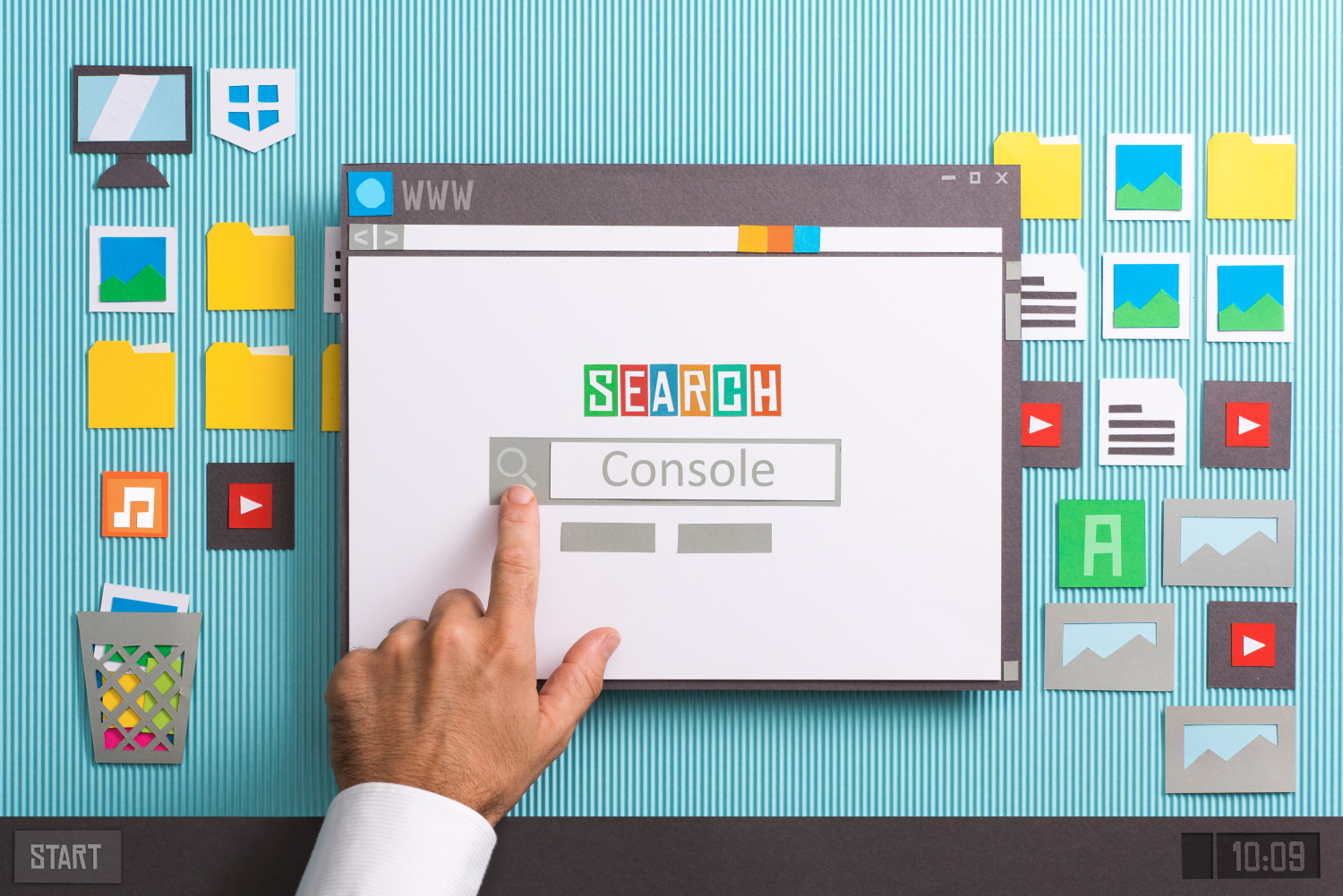 Google Search Console, which was previously known as Google Webmaster Tools, is a free platform. Anyone can use it in order to learn more about how their site is performing on Google. You'll be able to find out what Google thinks of your site currently and how you can optimise your site. With so many different aspects of Google Search Console to use and explore, keep reading as we share with you everything you need to know about this platform.
Who can use Google Search Console?
Anyone with a Google account and a website will be able to use Google Search Console. Of course, if you don't want to go through the process of setting this up by yourself, our friendly team will be more than happy to help you with this task. You'll need to use a business account for this reason if you are working on a business site, and then you'll add your website via the add a property section on the site. Everyone should be concerned with security online, and the good thing about using Google Search Console is that it will verify your account and website before allowing you to view any data on the site. There are various different options when it comes to verifying your site, so you can simply opt to use the one that's easiest for you.
It's important for website owners to understand that this tool alone won't be able to improve your website ranking, but by taking on board the information you receive from Google Search Console, you'll be able to make changes with the help of our team to improve your SEO and website ranking.
When you are setting up Google Search Console for the first time, you can select an owner and users on the platform. The owner has full control over everything in Google Search Console, allowing them to add and remove users as needed. Users will be able to review the data about your site and make some changes, but they aren't able to add or remove users. This is a helpful option as you can add other team members who will be able to work on your website and continue to optimise its performance.
Important terms to know
If it's your first time using Google Search Console, it's important to have a good understanding of the terms used.  You'll see these terms as you navigate the platform. These are a few of the most basic terms that anyone will regularly see on the site:
Google Search Console query – A query is a search that will help you to see the impressions of your site page within Google.
Impressions – Any time a URL appears within search results, it creates an impression. You don't even have to scroll down and see the site in order for it to receive an impression.
Clicks – If a user clicks on a link that takes them away from the Google Search page, that is counted as a click. Each different link they click will count for a unique click.
Average position – The average position means the page ranking of your website page based on a certain query.
CTR – Click-through rate is the number of clicks divided by the number of impressions, which is then multiplied by 100. This gives you an indication of how many users are attracted to your link.
Key areas to review
There's no denying that Google Search Console can be a little overwhelming for first-time users. Firstly you can start by looking at your highest and lowest traffic pages and your average CTR. From there, you can monitor your CTR and your impressions and average position over time. Remember, this isn't a tool you'll just use once and forget about. Create a schedule to monitor how effective any changes you've made to your site have been.
You can then work to compare how your site performs across various countries. If you have optimised your site for mobile users, you'll want to see how it performs when comparing desktop, mobile, and tablet users. Google Search Console is something that you'll want to refer back to regularly. Especially each time you make changes to your site, so you can monitor if they were successful or not.
What type of business can benefit from Google Search Console?
Any business with a website can use and benefit from Google Search Console. It's free to use, so it's ideal for first-time business owners and small businesses. The tool can be a little overwhelming to use, to begin with. But, with time and a little patience, we believe that almost anyone can benefit from using it.
Are you ready to experience the benefits of Google Search Console for yourself? If so, we encourage you to reach out to our team, who will be able to help you get an account set up and guide you through the process.