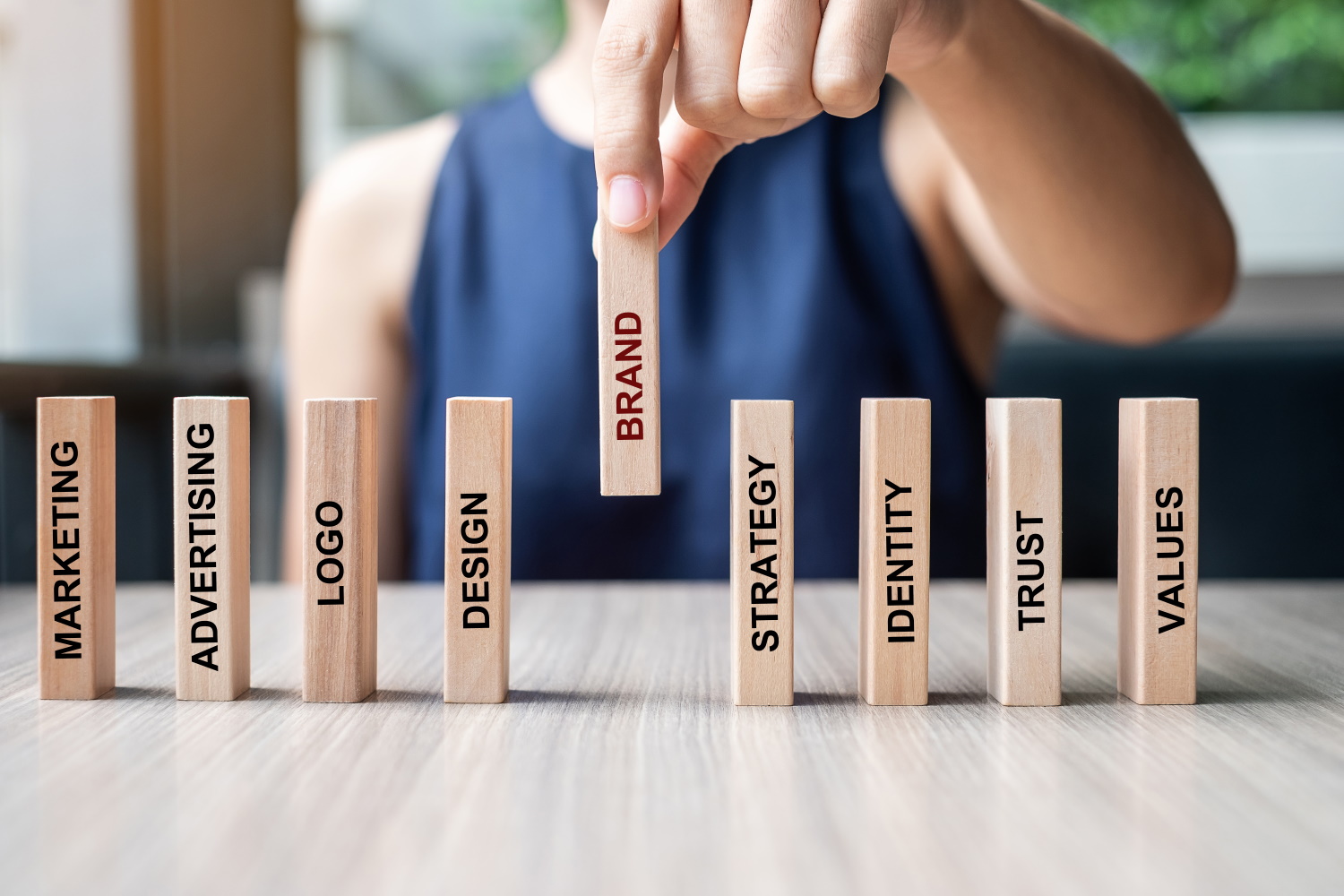 When you think about your company's branding, the first thing that probably comes to mind is your logo. Branding encompasses so much more than just your logo and visual elements. Here at BSPOKE Design, we offer a wide range of branding services, which can help to elevate your brand. Let's take a look at some of the elements that are associated with branding and how they can help to take your business to the next level.
Brand colours
When designing your logo with our team, you'll likely think about the colours that you want to be included in this logo. However, these colours should also be consistently used throughout your website, packaging, branding, and social media accounts. Think of the world's most famous brands, and you'll likely think of one or two colours that you associate with their product. You want to create this same feeling with your customers so that they begin to associate your brand with a certain colour scheme.
Brand consistency
One of the biggest considerations should be consistency throughout all of your branding. Our team will offer you a document that outlines every aspect of your branding. Your branding should appear with any type of message that your business puts out into the world. This will ensure that your customers aren't confused by the content you are sharing. You can refer to the document whenever you are unsure about what to do. So, you can make the right decisions regarding branding both for your digital and print work.
Finding your voice
While branding is often associated with visual elements of a business, it's also worth thinking about the voice you are sharing with the world. Is your business fun, serious, or professional? All of your written content on your website, social media, packaging, and emails should follow this tone of voice. Try to keep this consistent through all of your written work so that customers, get to know your brand's personality.
Typography
All of the top companies have a font that's associated with their company or that's unique to their brand. Even small businesses need to think about the type of font and size that they place on their website and products. Try to find a font that suits your company's personality and style, and that makes you stand out from the crowd. Opt for a style that's reflective of your products and services. For example, if you are a solicitor's you will want a professional-looking font that's neutral and not too big. For a children's nursery, you'll want a large, fun and colourful font.
Graphics and photos
Photos and Graphics are some of the first things that catch your attention when you land on a website. Make sure you spend time choosing images and graphics that are unique to your brand. While you can certainly use stock photos from time to time, ensure that they aren't too generic as this could make your site look unprofessional. Our team of graphic designers can help to brighten up any website and add more personality and character to any page. Graphics can be used to bring your product to life in a new way or direct customers around your site.
Your website's overall design
While your logo will be a big part of your general branding it's only a small part of your website. Try to make your website reflective of your overall business branding, incorporating all of the elements above. BSPOKE Design can create a website from scratch if you are a new business or upgrade your current site. We always recommend sticking with a clean and minimal website design that showcases your offerings. The main focus should be offering your customers the information that they need. Don't go too above and beyond this especially if it starts to distract from the key information that customers require.
The logo
Of course, we can't neglect to discuss your brand's logo altogether.  As your logo will be used almost everywhere, so make sure you don't rush this process. You don't need to make the logo too complicated or extravagant. However, it does need to reflect your brand, what you sell, and your company's personality. It's one of the most critical parts of branding, but as you can see, many other elements work alongside it to create your company's overall aesthetic. When all the pieces are together, you'll be well on your way to creating a successful, recognisable brand.
In Summary
Branding encompasses more than just your logo, but the logo is still one of the key areas that you should consider. If you don't know where to start when it comes to branding, we highly encourage you to reach out to our team at BSPOKE Design. We'll be happy to help you out with any aspect of your branding and can offer assistance with all the above. Branding is key for businesses of all ages and can help to differentiate you from your nearest competitors.