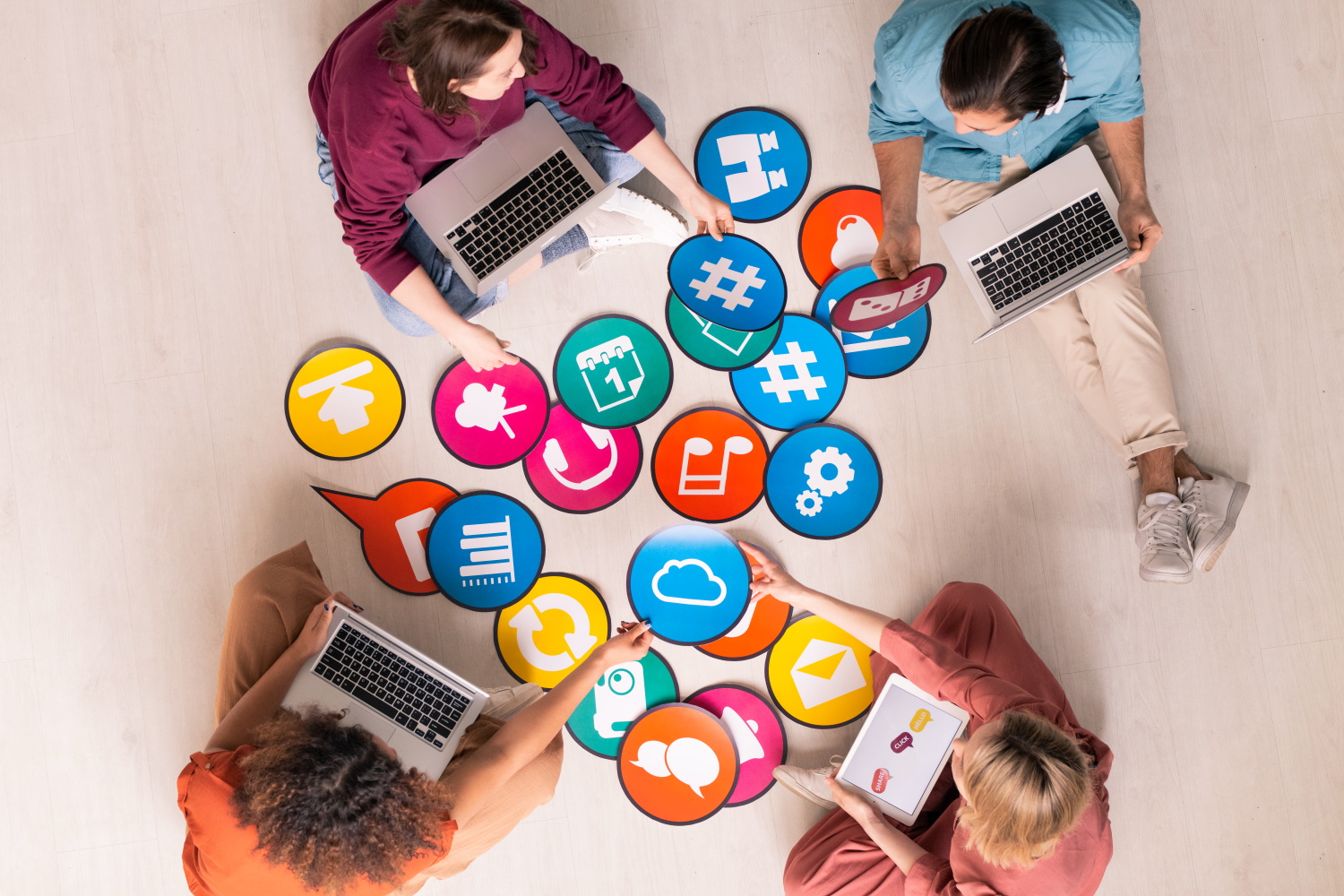 Each year, we see the digital marketing industry develop even further. Companies are now opting to spend more money on digital marketing than traditional marketing. If you are wondering how best to spend your marketing budget this year, read on. Here we're going to share with you the top digital marketing trends to keep an eye out for.
1) Live experiences
After spending so much of last year at home, companies are now looking for ways to connect to customers in real-time. For example, sports and music companies can offer live events, which allow audience members to connect with their favourite celebrities via Q&A sessions. Companies can connect via Zoom and video conferencing software, but this is more unusual for regular customers. However, by finding a way to make customers feel like they are there with your business, even when they can't be physically present, you'll deepen the connection and loyalty to your brand.
2) The importance of having a website
When it comes to digital marketing, there's nothing more important than creating a website for your brand. Many physical stores chose not to reopen after lockdowns eased, instead opting for an online storefront. Our team will be able to help with any element of your website design and functionality. We can also advise you about upgrades designed to attract a wider audience and affordable SEO.
3) The rise of TikTok
If your company isn't already investing in social media marketing, this is something you should consider. However, one platform that some companies are still neglecting is TikTok. During the pandemic, TikTok became one of the most used social media apps. Many people are currently enjoying uploading videos to this platform and connecting to others with similar interests. While you may have heard that TikTok is solely reserved for a younger crowd, that's no longer the case. Almost any company could use this platform to advertise their business in a modern and exciting way.
4) The use of video in digital marketing
In the past, most digital marketing involved still images. With the rise of TikTok that we discussed above and some of the newer features on Instagram, video is now becoming a more attractive solution than still images. One of the reasons for this is that it allows companies to bring their brand to life and showcase their products and services. Instead of a simple picture of your product, you can unbox the product and show it in use. Make sure you take the time to create the right video content. It will need to showcase your brand's personality and build a deeper connection with your audience.
5) Interactive content
Consumers like to feel they are part of something bigger, and interactive content helps you to increase engagement. Instead of just putting an advert up for your latest product, consider adding a poll or conducting a Q&A session. By finding a way to get your audience to interact they'll be more excited to learn more about what you have to offer. It's a good way to connect with people with similar values to your company and increase customer loyalty.
6) A greater focus on SEO
For companies that are trying to widen their online audience, SEO is one of the key tools for this. Our team can help to improve your site's SEO and help you to land higher up on search engine results pages. If you are looking to improve your online operations, this is a key area to spend time and effort on this year. You may also want to consider some of the paid options for ranking higher on Google. These can help you to find new customers when you are just starting to improve your digital marketing.
7) A focus on data and performance
Many of us spend plenty of time putting together a marketing campaign, only to forget about it once it's complete. This year, expect to see a shift to an increased interest in data and performance, with companies taking the time to track how each campaign has performed. After spending so much time and money on a digital marketing campaign, you need your marketing team to review how it went and report back on whether it was a success or not.
By reviewing each campaign once it's finished, you can then learn how you can make improvements in the future to maximise your spending. A few small changes between each campaign will make a huge difference and help your digital marketing efforts to be well worth it this year.
Final Thoughts
These are just seven of the top digital marketing trends to keep an eye out for this year. However, we can expect digital marketing in general to receive a lot more attention in the future. If you aren't already allocating a good amount of your time and budget to digital marketing, now is the time to make this switch.
If you need assistance with your website, social media, or any other element of digital marketing, our team is here to help you with this task. Contact us today for more information and to start expanding your digital marketing efforts this year.