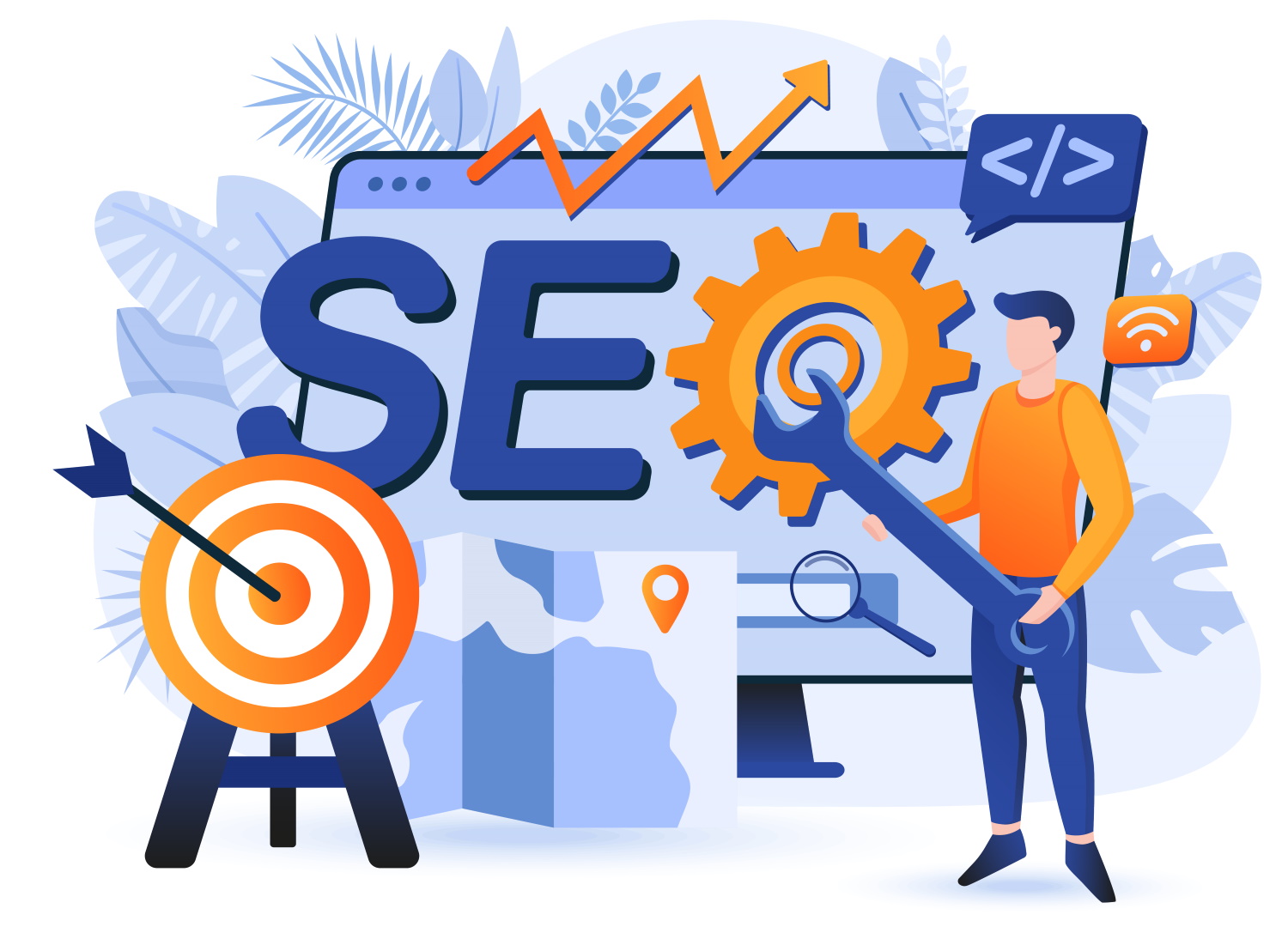 When it comes to updating your business website, one of the key things to keep in mind is SEO. SEO strategies can be split into on-page and off-page, so today we are going to look at seven top on-page SEO hacks for your business website. In this blog post, we will share the best ways to upgrade your website with the aim of ranking higher on search engines and attracting more attention to your site.
1) Include your keyword within your URL
Your URL is critical for helping search engines understand what your website page is about. Therefore, a URL with your keyword included can help to improve your click-through rate. Always try to include your keywords in your URL, which could be something like "London café" or "scented candles". This is a quick and easy update you can make to your website and is one of the first SEO strategies we encourage you to implement. Of course, if you don't know how to get started with a task such as this, remember help is always at hand from our team of professionals.
2) Keywords in your title tag
Your keyword needs to appear in your title tag, but there's more to this job than just adding it anywhere in the title tag. For the most effective use of your keyword in this area, we always recommend putting your keyword at the very front of your title tag. Try to put it within the first word or two and then continue to the title from there. This ensures that when someone is searching for a specific keyword on Google, that your site comes up within the first few results due to the prominent placement of your keyword.
3) Adding keywords in the first 150 words
If you've just been adding your keyword randomly within your text, you'll find that you need to focus more on the first 100-150 characters of your text. Google pays more attention to the first 150 words on the page, so make sure you use these wisely when it comes to adding your keyword. If you haven't taken the time to research your best keyword options yet, don't worry, as our team can guide you through the process. We can perform the necessary research to ensure you are using the right keywords for the audience and area you are trying to target. After adding your keyword to your title tag, make sure it's then repeated in the next 150 words for best results.
4) Focus on the H1, H2, and H3 tags
As you can tell by now, your keyword is one of the most important parts of on-page SEO. Ensure you pay enough attention to your H1, H2 and H3 tags, where you should also repeat your keywords. These are the subheaders that you'll find throughout the page, and they are essential for SEO. Make sure you find a way to add your keyword naturally in this way, as it will help you to rank higher for that keyword. Every little thing helps when it comes to on-page SEO, and by using all of these tips together, you'll see huge improvements to your Google rankings in the future.
5) Optimise your images
Images are an important part of any website's content. The images that you use show a lot about the time and effort you've put into your website. However, it's important to note that Google doesn't see images in the same way that humans do. Optimise your images by using alt tags and then filenames. They will help you to rank higher in image search as well as standard Google searches. When you first save the image, use a filename that describes what the image is showing. When you add your image to your website page, give it an alt tag. That's all you need to do to optimise your images, and you should start seeing a good improvement to your on-page SEO as a result of this.
6) Avoid keyword stuffing
Although keywords are critical for on-page SEO, we always encourage business owners to avoid keyword stuffing. Google doesn't like you to use the same keyword dozens of times on a page, and so instead, you need to find synonyms or similar keywords to help you rank highly. After using your exact keyword a few times on your website page, find similar keywords that still offer the same results but will sound more natural. From there, you can look for LSI keywords, which are terms that go with your main keyword on your website page. This hack won't just improve your on-page SEO, but it will also ensure that your content is of high quality and easy to read for your visitors.
7) External links
For anyone who thinks that linking to other websites is going to cause issues for their site, you couldn't be more wrong. External links are an excellent way to improve your website ranking, so try to link to about five sites within an article on your site. Always use trusted websites, such as Google or Wikipedia for this task, otherwise, you will undo your good work. This helps to show Google and other search engines that your work is properly referenced and adds to your credibility online.
In Conclusion
By following these seven hacks for on-page website SEO, you'll find that you can significantly improve your SEO in an affordable way. By combining the hacks we've shared for both on-page and off-page SEO, you can ensure that your business is well recognised online. Taking the time to update and improve your website is something that anyone should be doing as part of their digital marketing efforts. However, we understand not everyone is up to this task, so if you need assistance with an SEO audit, feel free to contact our team today.