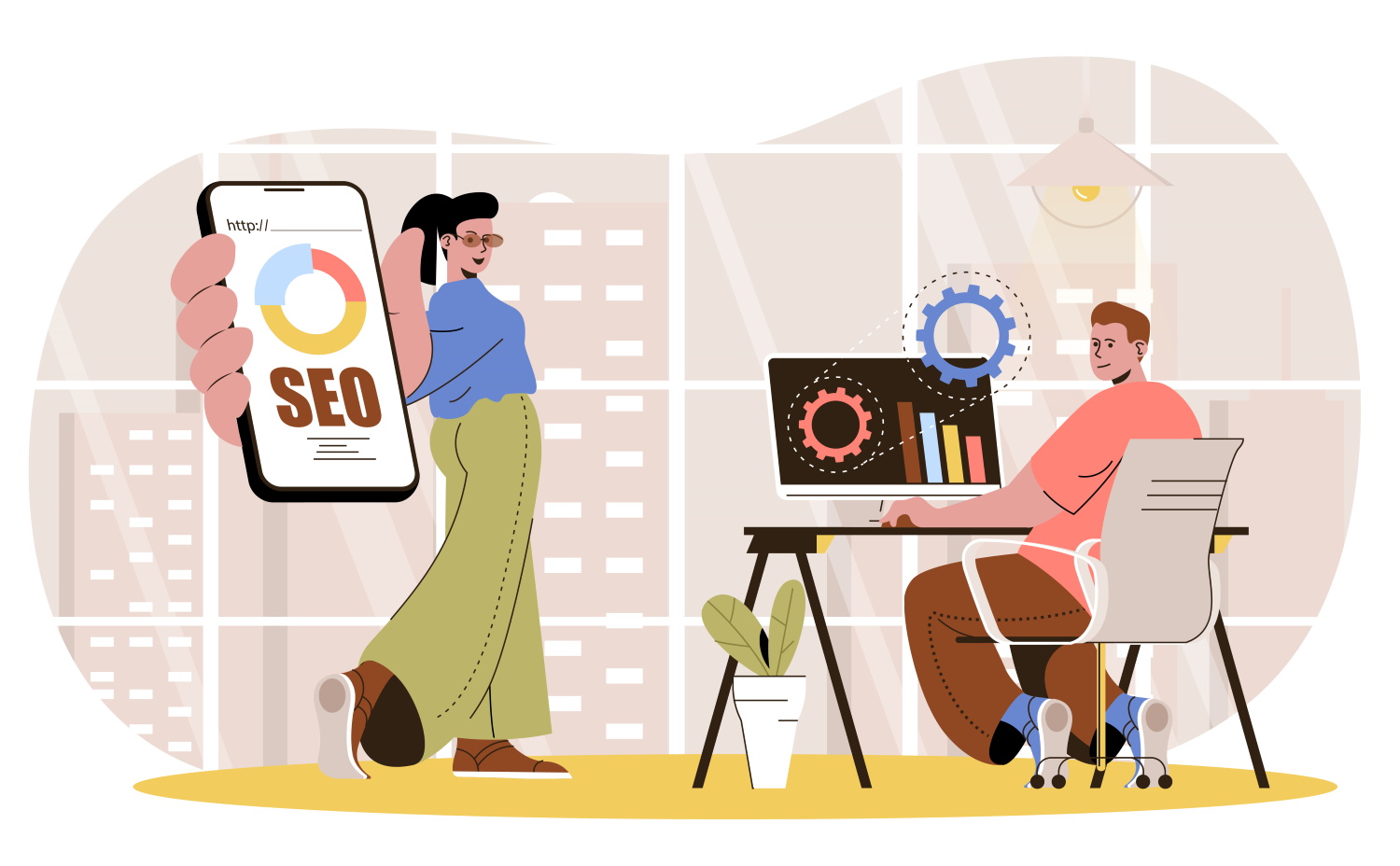 Website SEO is one of the best tools for business owners to use when it comes to reaching new customers. However, there are many myths out there about SEO, which can deter people from putting in the work. Almost any company can benefit from using website SEO techniques, especially when your website is custom-built. However, you'll want to learn more about these myths to avoid some of the common misconceptions about SEO.
1) Website SEO is only for large corporations
Small business owners tend to think that there's no need for them to use SEO, as they won't be able to compete with large businesses. However, that couldn't be further from the truth. By targeting your local community, you'll have a much smaller field to compete in. We recommend that you use local SEO for this reason and only focus on very specific keywords to try and target local customers. If you operate your business in the north, there's no point appealing to people on the south coast. Almost any business could benefit from SEO, so don't let bigger companies put you off from using these techniques.
2) It takes years to see results when implementing SEO
SEO is one of the quickest and most effective solutions for companies that are looking to expand their business. If you think that it will take years to see results, you couldn't be more wrong. When SEO techniques are used effectively, you'll find that you see results within weeks or months. You may wish to work with a team of experts for this task to try and avoid making some of the common SEO errors we see many companies make. By taking a well-rounded approach to both on-page and off-page SEO, you'll see quick results.
3) You need to use as many keywords as possible
While keywords are certainly an important part of your SEO, you need to avoid keyword stuffing at all costs. Google also looks for high-quality content. When text is continually stuffed with the same words and phrases, this can detract from the quality of the text. Instead, we recommend that you focus on using the right keywords for your local audience which fit naturally into your text. You should also add them to the page headings as these are more prominent places to use keywords.
4) Website SEO is a one-time activity
You'd be surprised how many companies think that SEO is a one-time activity. In fact, many companies come to us and think that the SEO work that's completed will last for a decade. While your SEO updates should certainly last a fair amount of time, we recommend that you keep on top of the Google updates and ensure that you are aware of the changes to Google's algorithms in the future. They make major changes throughout the year, which can impact what they are looking for when ranking sites. By keeping on top of these updates and working with our team to keep your site updated, you can ensure that you benefit from SEO work for many years to come.
5) Website SEO work costs a fortune
As with any type of work to your website, you'll find that the cost of implementing SEO will depend on many factors. However, it doesn't have to cost you a fortune to work with a team of professionals. The size of your site and the current state of your SEO work will impact the cost. But you may be pleasantly surprised by how affordable website SEO can be. Also, when it comes to the results, you'll find that the payoff of SEO work is well worth it. Instead of spending a fortune on advertising and other marketing techniques, this will be one of the best areas to allocate your budget to. When it comes to free advertising, ranking your site highly on Google is one of the best places to start, as that's where most customers go to search for a new service or product.
6) It's all about adding keywords
When we think of SEO, one of the main areas of concern is adding keywords to your text. While this is certainly an important part of SEO, it goes so much further than that. You'll also need to think about your site's design, speed, links, tags, and much more. That's why many companies outsource this work, as they don't understand everything that SEO encompasses. If you aren't sure where to start when it comes to improving your SEO, don't worry, as our team can provide you with an audit to get you started. From there, we can take care of all of the upgrades that are needed so you can start reaching your target audience.
In Conclusion
As you can see, there's so much more to SEO than meets the eye. By learning about some of the most common SEO myths, you can equip yourself with the knowledge to get one step ahead of your competition. SEO is something that any company or website should be using, and it's the key to ranking highly on Google. Contact our team today if you looking to revamp your website or are in the market for a new one.