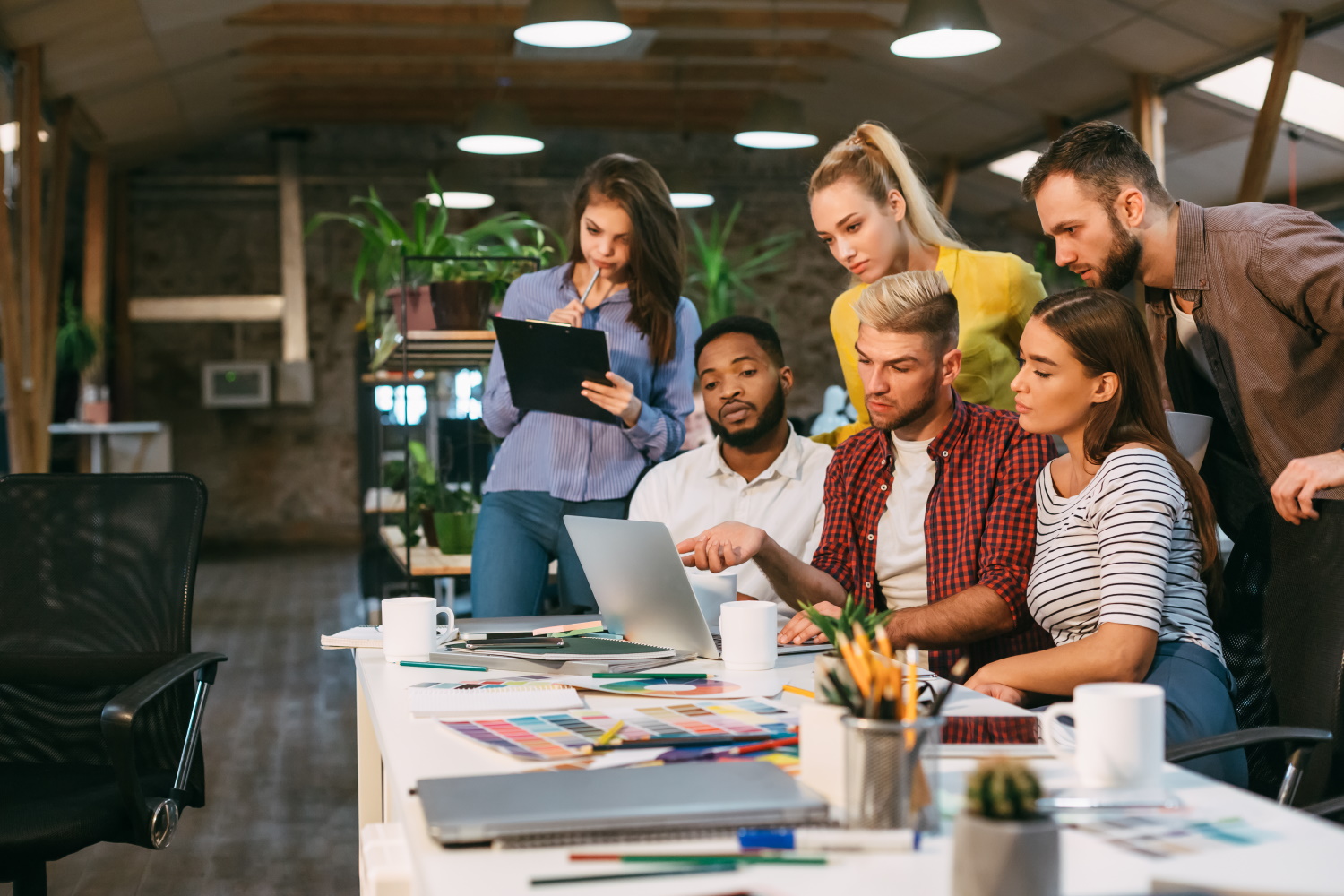 Before working with a web development team or web developer, we encourage you to take the time to ask them as many questions as needed. When starting any project, our team will work with you to ensure that we have answered any questions you might have. This is done to ensure you feel comfortable going ahead with the project. In this article, we highlight eighteen questions that you should consider asking a web developer for your next project.
1) How many years have you been working as a website developer?
Getting the basic questions out of the way is the first step when starting your research. By asking about someone's experience in the industry, you'll get a clear idea of whether they are a good fit for the project. Try to find a team that has about five years of experience or more to ensure they have worked on a wide variety of projects by this point.
2) Can I see some of your past projects?
A good web developer will be more than happy to showcase their past work. Usually, you can find previous work displayed on any good portfolio or website. However, if not, you can message for links to previous projects to assess quality.
3) Are you happy to work with remote clients?
Many clients are looking to work with web developers that aren't located in the same city or country as them. Ask about how they handle working with remote clients and how they'll overcome the issues that often arise with this type of working relationship.
4) What is your area of expertise within web development?
Most website developers have an area of expertise that they are particularly experienced in or passionate about. Try to find out how much they know about your industry, whether that's hospitality or construction. It's great to find a potential web developer who's worked on sites for your industry before, but don't let this completely overrule the decisions making process.
5) What was the most challenging project you've worked on in the past?
This question will put a web developer on the spot to learn more about how they tackle challenges. You'll learn a lot about how they speak about the clients when answering this question and the attitude they have when working on difficult tasks.
6) What technology will you use on my web development project?
To start learning more about a web developer's way of working, ask them about the technology they'll employ for your project. Even if you aren't particularly knowledgeable about this, you'll get a good idea of whether they know about the right tools to ensure your project is successful.
7) What platforms do you prefer to use?
Learning if a web developer has a preference for a platform is also useful. This will showcase any bias they might have towards one platform, which could be either beneficial or detrimental to your website. Two of the most popular platforms currently are WordPress and Squarespace.
8) How do you research websites before starting work?
Before building a website, you'll want to ensure the company is undertaking research that's suitable for your industry. Learn about their processes to make sure they are dedicating a good amount of time to research at the start of the project.
9) What will I own when the project is completed?
Sometimes, web developers won't be able to offer you full ownership of the web application code at the end of the project. But you'll want to bring this up at the very start of the process. This is a good question to ask to ensure you can trust the company before working together.
10) How many team members will be working on this project?
You'll want to check that a web development company has the resources to take on your project. It's best to find out who will be working on your project to see that they are a good fit for your work.
11) How regularly will I receive updates on the work?
When you are investing a lot of your time and resources in a project, you want to ensure that you receive regular updates. Regular updates are key, so ensure these are included before going ahead. You don't want to get left in the dark. Some website companies allocate you a project manager from their team, or you can provide your own.
12) How much will the project cost?
Discussing budgets is something that many of us feel uncomfortable with, but it's a crucial conversation to have early on in the process. Don't be afraid to stand up for yourself if you feel you are being charged too much. But be realistic about how much a web development project will cost. So, have that difficult conversation. Worse case, you'll learn a thing or two.
13) Does the web development project include a warranty?
Any good website developer will be confident in their work and happy to offer a warranty. Make sure that the company offer support options once the project is complete, too.
14) How will you ensure the work stays on schedule?
Learning more about the company's development process will help you to know whether they'll stick to the agreed schedule for your project. While problems will quite often come up, you'll want to know what development process they are using to complete projects to a deadline.
15) How will you communicate with our team?
As well as learning about the frequency of communication, discuss how this communication will take place. Find a solution that fits both of your company's needs and that will offer the chance for regular updates.
16) What will I need to give you to start the project?
Companies often require certain assets to begin their work. Therefore, it's advised to check what's required before commencing. They might require you to attend meetings or may need you to provide them with equipment for the work.
17) How will you test the completed work?
All website developers should be using some form of testing to avoid any issues later on in the process. Discuss what types of tests they conduct to ensure maximum compatibility and general performance.
18) How long will the project take?
Finally, we recommend discussing the timeframe for your project at this stage instead of once you've agreed to work together. If you have a strict deadline, don't be afraid to bring this up. If not, you'll only feel more frustrated later on if things aren't running to the deadline.
Contact us today to discuss your future project and any concerns you might have before getting started – we are here to help.