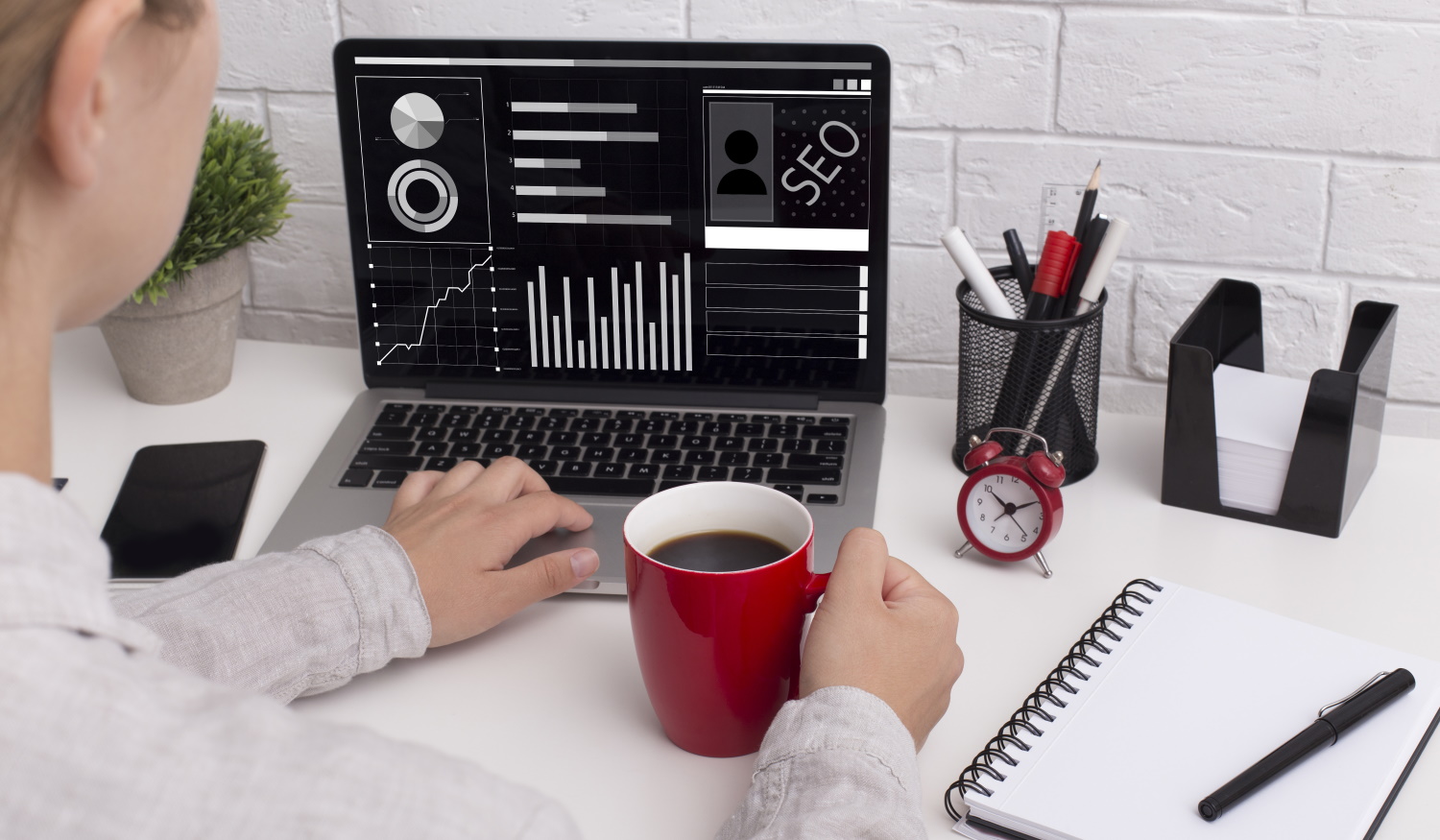 Search engine optimisation (SEO) is crucial to improving your business website, so you may consider hiring an SEO analyst. When you work with an SEO analyst, they'll be able to assess your site for areas that require improvement. As we're sure you are aware, you can use SEO to widen your online audience and attract new customers to your business. In this blog post, we will take a look at what an SEO analyst can do for your business and why you should consider working with one this year.
What does an SEO analyst do?
The main aim of an SEO analyst's job is to increase the number of visitors to your website. In particular, they will identify the weak areas on your website and then put together a plan for improvement. A good SEO analyst will be familiar with the current trends within SEO and the best ways to improve your site. You'll find that your organic traffic to your site will naturally improve. Instead of paying a fortune for online advertising, an SEO analyst will work to improve the site with SEO techniques to attract more customers. Furthermore, some large businesses employ full-time SEO analysts. For the most part, smaller companies will work with an agency such as BSPOKE Design. We'll be able to review your current website and work alongside you to boost your traffic this year.
Responsibilities of an SEO analyst
An SEO analyst's job is much more complex than you might initially imagine. It's not as simple as just looking at your site and making a few suggestions for improvement. Firstly, they'll start by carrying out keyword research for your niche. Most SEO analysts will use online tools to assist with this, allowing them to optimise your website content after. From there, they can track your current metrics to see where the most change and focus is needed. Google Analytics is a great tool for this, as it looks at conversion rates, time on your site, and traffic. Moreover, they'll also monitor search trends and how your site is performing in comparison to your competitors. This allows an SEO analyst to find gaps in your website design and make changes as needed.
The top SEO analysts spend a good amount of their working time keeping up to date with the SEO industry. With social media and digital marketing trends changing constantly, they'll need to be up to date with the best practices. In addition to this, most SEO analysts use Excel or a similar piece of software to create reports, which can help with suggesting SEO-friendly content. They'll be able to advise you about optimising your website for mobile devices and work with your team to improve your site. However, while we usually refer to this position as an SEO analyst, you might find it described as an SEO consultant or SEO strategist in some organisations.
Non-technical skills
As well as the technical knowledge required for this job role, a good SEO analyst will offer excellent verbal and written communication. The best analysts are able to deal with large data sets. Problem-solving is a huge part of this job role, as they'll need to find a way to overcome the issues you are currently facing. This might involve creative thinking and decision-making, so the more assertive they can be, the better results you'll get. Make sure you look at someone's past work portfolio before hiring them as your SEO analyst. You'll be able to see examples of the work they have done in the past and how successful they've been in improving traffic and conversion rates.
Who could benefit from working with an SEO analyst?
Virtually any, and all businesses can benefit from an SEO analyst. If you just aren't receiving the organic traffic you need, that's a clear sign it's time to employ an SEO analyst. No business or website is too big or small to benefit from this service. Moreover, even if your site is incredibly basic, you'll still want to increase the number of visitors you receive each day. Sole entrepreneurs through to worldwide corporations use SEO analysts and notice a huge improvement in the traffic to their site after employing their services. It's never too late to use this type of service, and a good SEO analyst will review and improve your website with no judgement about its current state.
How much does it cost?
The budget for working with an SEO analyst will depend on the current state of your website. If your budget is really tight, you may wish to read this article. The size of your website will also have a huge impact on the cost. A few pages will require much less work than a site with over 50 pages. Some companies will benefit from just a few hours of work with an SEO analyst. On the other hand, large companies might need someone to work with them full-time. As will any website design work, it's very individual to your company's needs. Consequently, our team will be happy to take a look at your site before working together. We'll be able to give you a quote for how much it will cost to work with our team. This will allow you to see the improvements you require for your business and we can give you a seo strategy for moving forward.
Working with an SEO analyst is something that companies of all shapes and sizes are thinking about. Online customers are only increasing in importance to businesses in all industries. Don't underestimate how much a good website can help your business to grow and thrive this year. By taking the time to work with an SEO analyst, you can make a huge change to your business operations. Our team at BSPOKE Design will be excited to review your website. We'll be here to help support you and make the needed changes to your site. SEO is something that any business should be prioritising this year. Therefore, we're here to support you with that task. Contact us today for more information and to start working with an SEO analyst.