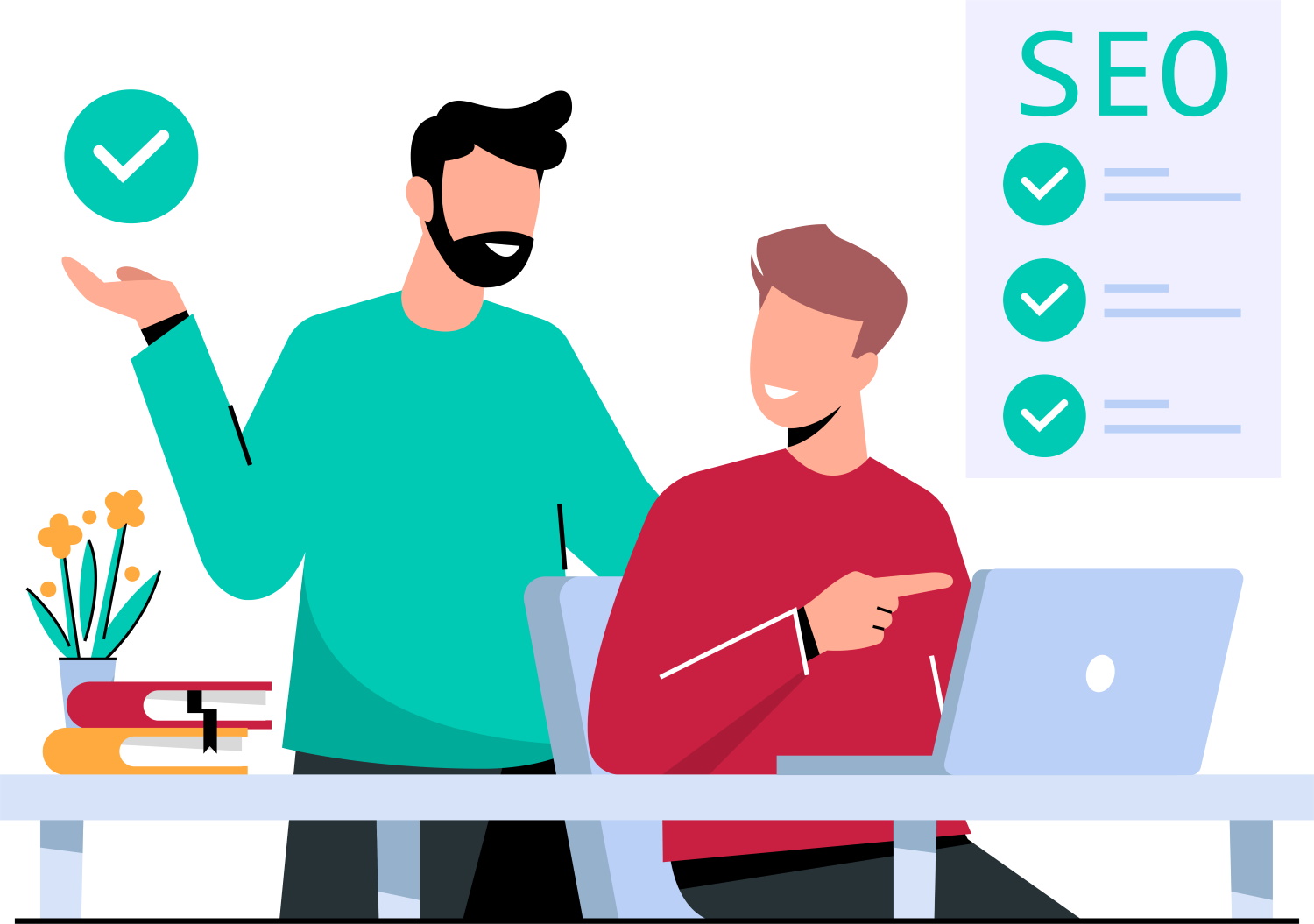 While we always recommend working with an SEO analyst to improve your site, there are certain things you can tackle alone. When you know the basics of SEO, you can make small tweaks to your site to start ranking higher. Keep reading to see our basic SEO checklist, which anyone can follow to start attracting more visitors.
1) Set up your Google Search Console and Google Analytics
The number one thing we recommend doing to start improving your SEO is to set up these two accounts. They are both completely free to register for and won't take long to set up. Google Analytics is very useful for SEO, as you can learn where visitors are from and how many people come to your site. You can link this to Google Search Console to see your analytics together in Google Analytics. Google Search Console will show your rankings, any website errors, and keywords you rank for. You can then use this to start implementing the next step in our SEO checklist.
2) Research and add your keywords
One of the biggest elements of SEO is adding keywords to your site. We generally recommend working with a professional for this task, but you can start the work alone. If you are a local business, such as a hairdresser or bakery, start by focusing on local keywords. This can help you to attract your target audience. If you are only serving one small area, there's no point finding visitors from halfway around the world. Add keywords to your titles and subtitles, and then lightly use them throughout the text. One thing to note about keywords is that you shouldn't overstuff them in your text. This only detracts from what you are trying to achieve in the long run.
3) Test your site for mobile devices
A huge element of being SEO friendly is making your site compatible with mobile devices. While you are unlikely to carry out the work on this yourself, it's important to test your site on other devices first. Use mobiles and tablets to see how well your site loads and performs on these devices. It should be easy to read and navigate on any size of screen. A website that is only designed for computers isn't going to receive the same number of visitors as a mobile-friendly site. This is because so many people are searching for stores and products on the go today. You want your site to be accessed by anyone and from anywhere in the world. Our team will be happy to help with this task if you find it isn't mobile-friendly. We'll make the necessary updates, so you start ranking higher as soon as possible.
4) Fix broken pages
Broken pages and links on your site will break the authority of your site. It will also negatively impact your overall user experience. It's so frustrating to click through to something on a website, only for it to not work and get to where you want it to. We recommend using a tool such as Ahrefs toolbar, which will find broken links for you. Using a site audit, you can then start to fix these links, so your site is working properly. You can either remove a link completely if you don't need it anymore or update it to the correct link. Either way, you'll improve your SEO and reduce annoyance for your customers.
5) Remove duplicate content
Another area to consider on your SEO checklist is duplicate content. This is defined as content that's either exactly or nearly the same on more than one page. It's a very common occurrence on e-commerce sites, but it decreases your SEO ranking. The Ahrefs tool can also assist with this, and you'll find where you can make changes. We recommend rewriting text that's duplicated and never plagiarising text from another brand. While you might think this will save you time and effort, it's a huge mistake to make when it comes to SEO.
6) Share valuable content
If you notice your site isn't offering great value to your clients, it's time to make a change. We always recommend focusing on what your reader needs and wants to know when writing for your site. This should apply to your homepage through to your blogs and articles. Google doesn't just look for keywords when ranking for SEO now. Use keyword research to look for the terms people are searching for. Don't be afraid to take the time to update your site and add interesting articles that will attract more attention. Your customers will also thank you in the long run by purchasing your products and services. They'll find your content to be so valuable that they keep coming back for more each week.
7) Break your content up into sections
Our final SEO checklist item is to review how your content appears on the page. Headings including H1 and H2 can make a huge difference to the reader but also assist with your keywords. They create a sense of hierarchy on the page, breaking your content into smaller sections. There's nothing worse than landing on a blog only for it to be 1000 words of continuous text. Headings make your content easy to skim read, so readers can find what they are looking for in seconds. Apply this to every page of your website, and you'll be ready to welcome your visitors to a much-improved site in no time at all.
Final Thoughts
All of these items on our SEO checklist can be completed within just a short period of time. However, if it's your first time improving your SEO, we always recommend using a team of professionals. An SEO expert can perform keyword research and audit your site for areas of improvement. If you are ready to start attracting new customers to your business this year, contact our team today. We can start by performing a full SEO audit, and from there, we'll make the changes that are needed to help you rank higher online.