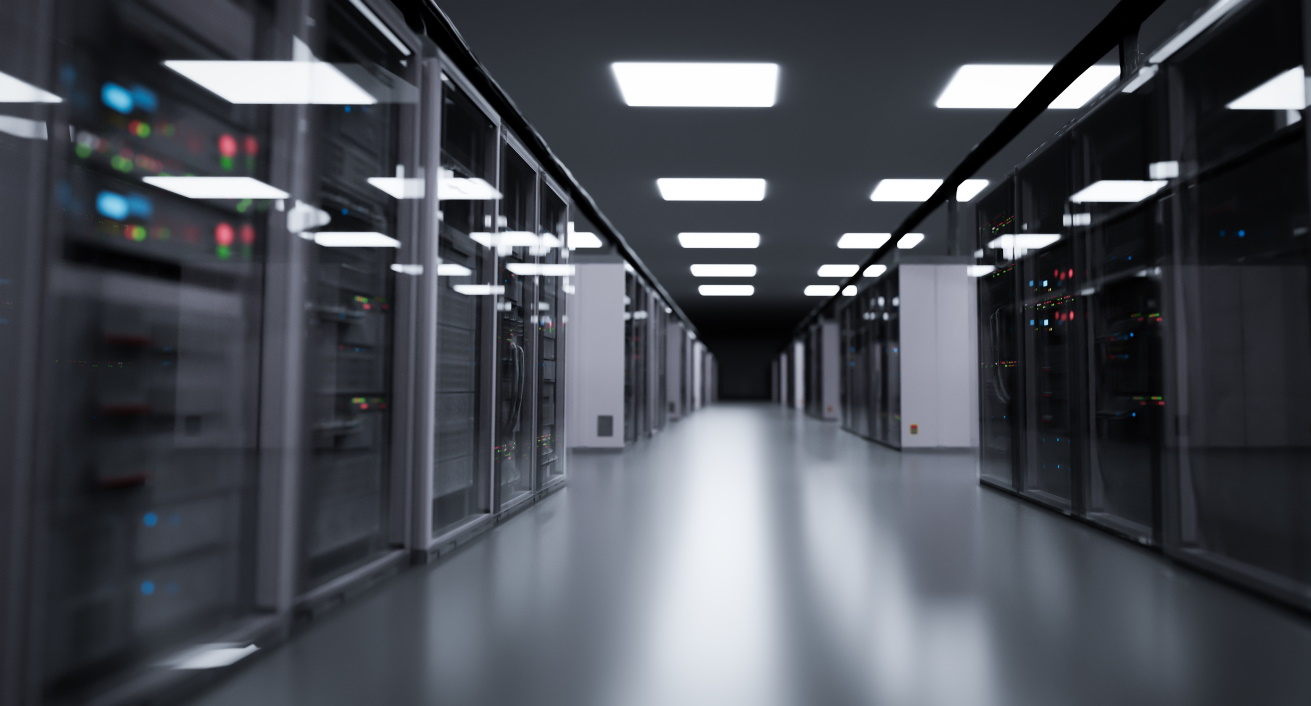 If you are about to build a new website or are updating your current one, choosing the right hosting solution is one of your top concerns. With so many options on offer, we know how confusing it can be to decide whether dedicated website hosting is right for you. Let's take a look at why dedicated website hosting is the way forward for any website.
What is dedicated website hosting?
Dedicated servers are the best option for anyone building a new website. It's a type of internet hosting where you have an entire server dedicated to your company. Unlike many of the other server options on the market, you won't share your server with another company. It's a very flexible and reliable solution that any company can opt to use. It might surprise you how affordable these options are.
What are the benefits of dedicated website hosting?
A dedicated server offers so many benefits to companies of all sizes. Keep reading to discover a few of the advantages you'll notice when making this switch.
Dedicated to your company
The number one reason to switch over to a dedicated server is that you will be fully in control and own what you have. You won't be sharing the server with anyone else, which has many risks. When you share a server, there's a much higher chance of maintenance or downtime, which is something no business can afford. There are some responsibilities when it comes to dedicated website hosting, but our team can take care of that for you. We'll offer you support around the clock to ensure your website is fully functioning and reliable.
A cost-effective solution
Companies often think that dedicated website hosting will cost a lot more than standard hosting options. However, you'll find that in the long-run, most companies find this to be a more cost-effective solution. You get a high-power hosting option without paying for additional add-ons. There's also so much more functionality than cheaper options, which more than pays itself back when your customers have a better experience.
Better performance levels
If you are concerned about the performance of a large website, dedicated website hosting is the way forward. You'll get improved performance levels over the standard options and extra features tailored to your needs. This is a great option for a very demanding site, which you need to allow thousands of visitors to use each day. The extra power a dedicated server offers will ensure that your website runs smoothly at all times. It can improve the feel of your website, which will help you to gain and retain customers.
Security benefits
Security is something we all need to be more aware of when running a business online. Shared servers can't match dedicated website hosting when it comes to security. You'll never have to worry about anyone else potentially getting access to your website. You won't be at such high risk for website hacking or data loss. While shared hosting has become more secure over the years, there are still many risks associated with this type of website hosting. Give you and your team the peace of mind that's needed to keep operating your business to the highest standards.
A more flexible solution
There are many different applications that dedicated website hosting can assist with. You'll find that while your website is the number one concern, you could also add email servers and VPNs onto this if needed. As your business grows and expands, your dedicated website hosting will work with you to keep up with demand. You'll find that this is an excellent option for companies that have a plan to grow over the next few years. As your business continues to grow, your website needs to be able to keep up with the increased demand.
Why should I switch to dedicated website hosting?
It's never too late to upgrade to dedicated website hosting. If you are worried about the additional expense of upgrading your hosting solution, you'll soon find this repays you in no time at all. Your business plans no doubt include growing in the future, and dedicated website hosting will help to support you with this. We recommend making this switch earlier to ensure you can meet the demand of a growing customer base.
We encourage you to take the time to compare the price of adding extra storage and features to your current hosting solution. In the long run, you'll find it's cheaper to upgrade to dedicated website hosting in most cases. A lot of companies charge quite a bit extra for added hosting features. While the basic cost might seem more affordable, when you add this on, it becomes more costly than dedicated website hosting. You'll find that reliability and improved security also assist your business. Therefore, the earlier you can make the switch, the better. You don't need to have a certain type or size of website to benefit from dedicated website hosting. More or less any company will notice the benefits we shared above from the minute they start using this solution.
To finish
Dedicated website hosting is an incredible option for companies of all ages. Whether you are building a new website or upgrading your current site, you'll notice all of the benefits listed above. It's a great way to provide your clients and employees with a more reliable website user experience. You won't have to worry about security and maintenance as much as well. Our team can take care of your website hosting, offering you support around the clock if an issue does occur. We provide daily backups and phone support. This helps you to focus on the tasks that are most important to your team. Contact us today to learn more about this solution and how it can benefit your company in the future.