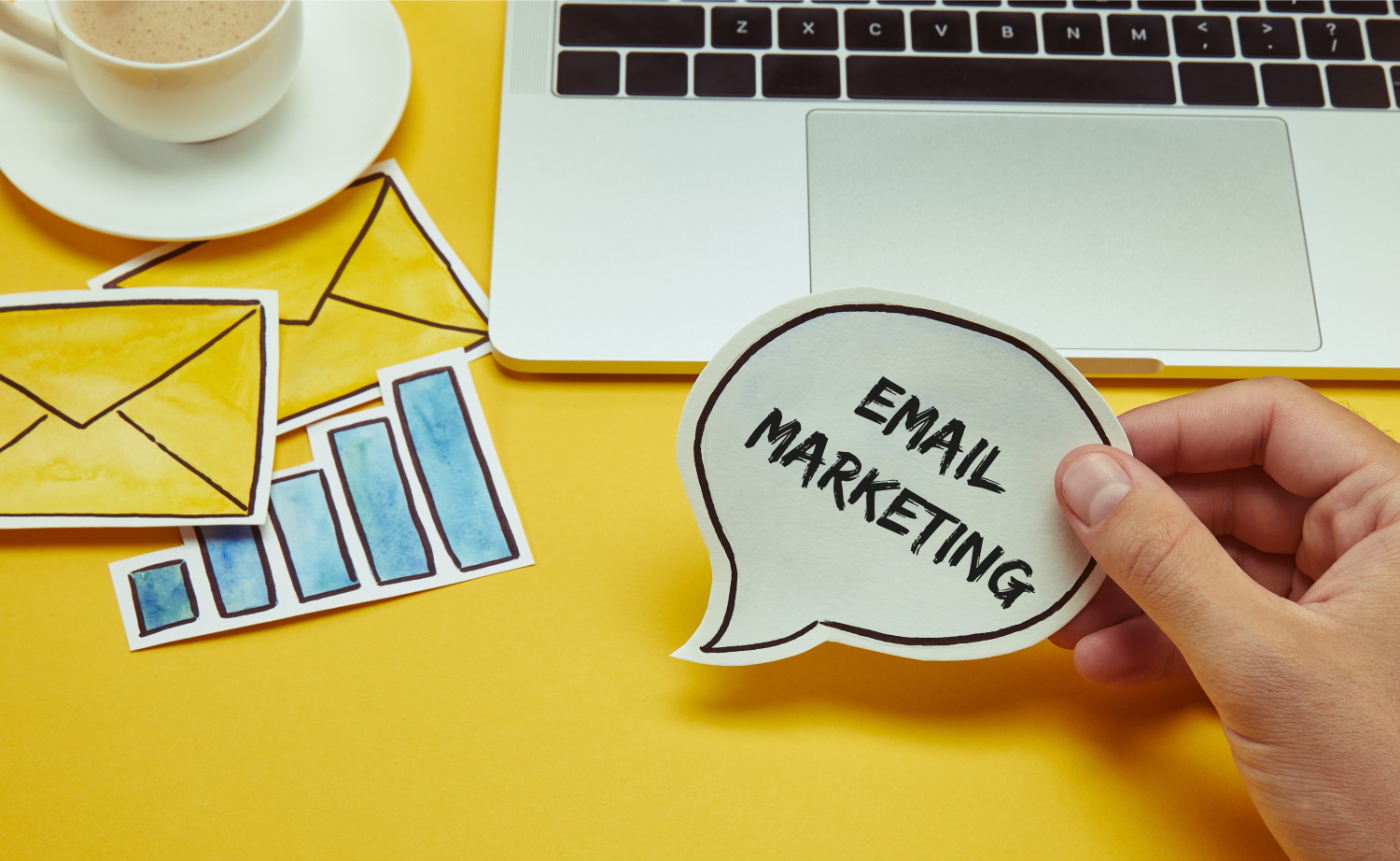 As a business owner, you need to ensure you are using modern digital marketing methods to share the word about your product or service. Working with an email marketing agency is one of the best ways to access a wider audience. It offers you a new way to share your offerings with the world. In this blog post, we share more about email marketing. We'll discover why it's so important to your business when you are looking to expand in the future.
What is email marketing?
Email marketing takes advantage of email services to send a commercial message to a group of potential customers. Usually, you'll create an email list of previous or potential customers. Most companies have a sign-up page on their website, which they then use to inform customers about future promotions. The way in which you use email marketing will depend on the industry you are operating in. You can use email marketing to send adverts, ask customers to make a purchase or request donations for a campaign.
When you write effective emails, you'll find this is one of the best ways to attract a wider audience. Email marketing is very inexpensive for most companies, but you'll need to spend time devising the perfect email. The text and images need to persuade customers to purchase from your company.
They should showcase your products in the best light while also offering your customers interesting information and offers. Make sure you offer value in every email that you send. This means your emails are always opened and not just placed straight in the trash. An email marketing agency can help with this task and ensure your emails are effectively written in the future.
Reasons to use email marketing
No business should be operating now without an email mailing list. These are just a few of the top reasons why email marketing is so important to any company at the current time.
A wider reach
One of the top reasons to use email marketing is the wide reach. While Facebook has about a billion users, you'll find there are over four billion email accounts in use around the world. Many companies now focus all their time and effort on social media marketing. However, email marketing is still a direct route into your customers' inboxes. Instead of risking the chance of them ignoring your ad on social media, you'll find they are much more likely to open a message that's emailed directly to them.
Deliver your message directly to the customer
Companies spend a fortune on social media ads, but this doesn't give any guarantee of the message directly reaching their target audience. When you send an email directly to someone, they either will open it or put it in their trash folder. You have the chance to create an enticing email topic, which will ensure they open it and don't ignore what you have to offer. Email marketing generally results in 90% email delivery.
This is much higher than the very small percentage of people who will see your Facebook or Instagram advert. When someone signs up to your email list, they clearly have some interest in your product or service. You'll be talking to an audience who have an interest in your offerings, so you know you are speaking to the right audience.
Great return on investment
In comparison to other digital marketing options, you'll find that email marketing is often a very cost-effective solution. It gives you an excellent return on investment without having to spend a huge portion of your company's budget. You'll find that once you create a good email template with an email marketing agency, it gets quicker and easier to send your emails each time. When a customer clicks through to make a purchase from your site, you'll immediately gain back the funds that you needed to create this campaign in the first place. Even the smallest of companies can start using email marketing as it costs barely anything to begin.
A preferred form of communication
For most people, there's nothing more annoying than spam phone calls and mail. However, people quite enjoy receiving emails from companies. They have the choice to open the email whenever they feel like it, and it's a great form of communication for companies to use.
Emails allow you to offer useful information to your clients, and this will make them more engaged with your company. People usually browse their emails on the way to and from work if they are travelling on public transport. By finding the right time of the day to send an email, you'll be sure that you have a good chance of your emails getting a response in the future.
A professional communication method
As well as being the preferred form of communication for companies, email communication is a very professional way for you to communicate. You can adjust the tone of your message to suit your audience. Instead of a character limit on Instagram, Twitter, or text messages, you can send an in-depth message.
In many industries, this will be more effective for your company. We recommend taking the time to look at other examples of email marketing. You can then find the right way to target your audience. You'll learn the dos and don'ts of email marketing in no time. From there, you can enjoy all of the benefits of email marketing listed above.
Final thoughts about email marketing for businesses
There are many reasons for companies to start using email marketing if they aren't already. It's one of the top ways to widen your audience and offers an excellent return on investment. Although email marketing is important so are other marketing methods, such as social media and ensuring your website is top-notch and your SEO is up-to-date. BSPOKE Design can help you with all of the above and we recommend you choose a custom website design, to be different from the competition and stay ahead.
We recommend setting up a mailing list as soon as possible for your future and current customers. This will allow you to keep in touch with your clients and update them on new products and services in the future. Make sure you don't delay in this project, as you'll be missing out on plenty of business. Our email marketing agency is here to help with this task, so contact us today for more information and to start building your email list.