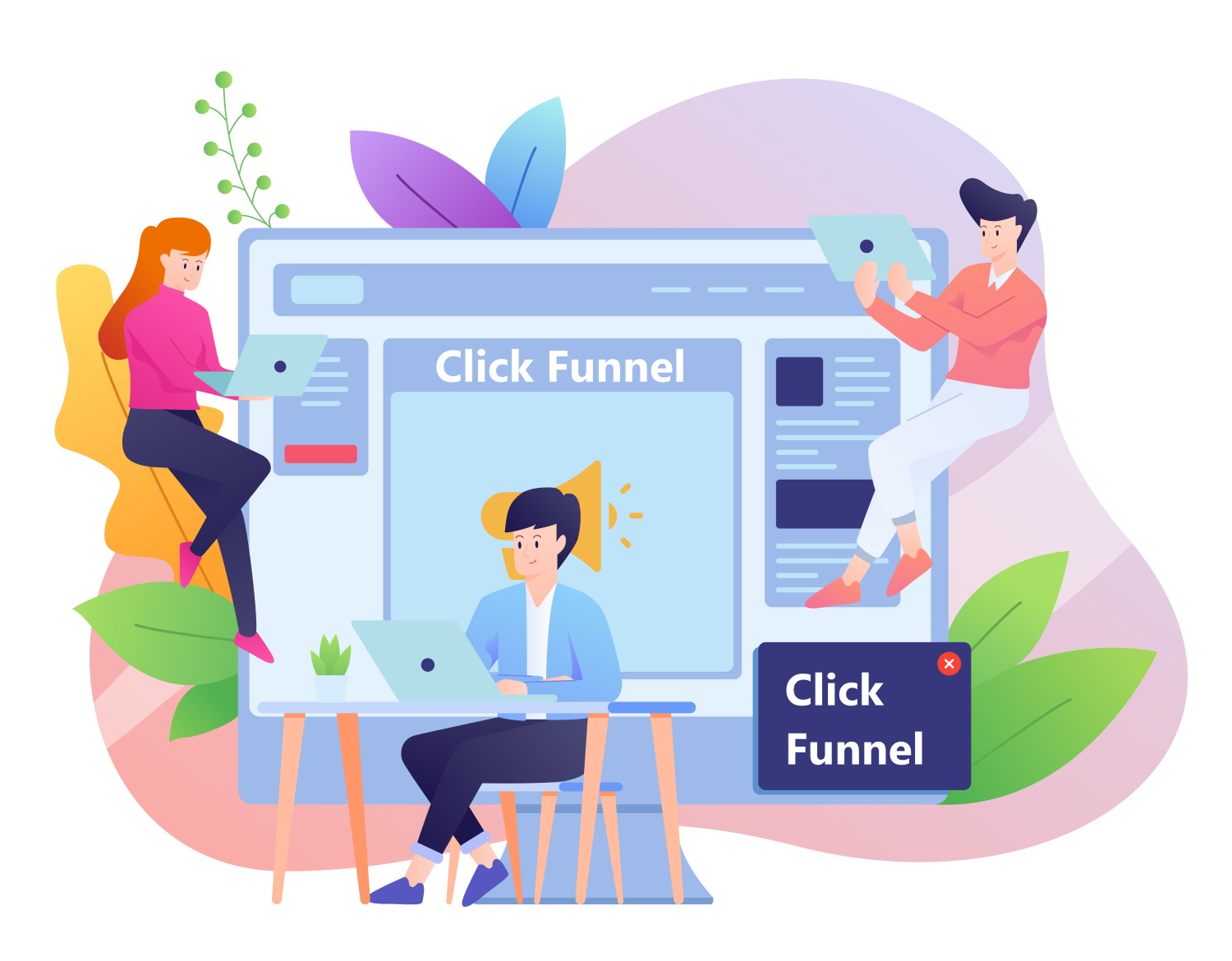 When working on your sales and marketing efforts, you've no doubt heard of a click funnel. Many companies are unsure of their use and how to implement them, so today we're going to take a look at what click funnels are and when you would use one.
What is a click funnel?
A click funnel refers to a series of pages, which hopefully lead to a conversion with your customer. Usually, you'll begin the click funnel with a social media post or email. From there, your customers will go to a landing page that tells them more about your product or service. Click funnels vary in length and style. Typically, they'll have a few more pages after this, where you can add extra products or upsells. At the end of the funnel, you will hopefully secure a sale, but it could be used to gather sign-ups for an event. There are many ways in which to use a click funnel, and our team can assist with this task for your business.
When it comes to the length of your click funnel, this will vary depending on the task at hand. A shorter click funnel is generally more successful. These have higher conversion rates because you are less likely to lose the interest of your customer. A longer click funnel allows you to gather more data about your customers, but they may close down the page sooner. They are a great way for customers to sell a variety of products and add on extra offerings to their sales. It's a tool that almost any business can use online and will help you to push your sales higher this year.
What is the difference between a sales funnel and a click funnel?
It's important to learn the difference between a sales funnel and a click funnel when using either of these. Sales funnel is a term that's used to refer to the customer journey. It starts with a cold prospect, and by the end, they hopefully will become a paying customer. This is a critical activity for your sales team. They should map out their journey and keep this in mind whenever they are interacting with customers. A sales funnel will begin with your digital or traditional marketing efforts. You'll aim to attract your target audience and push them down the funnel.
At the mid-point of the funnel, your leads will know about your company and have some interest in your offerings. By the time they reach the end of the sales funnel, they will hopefully make a purchase. This is the big difference between a sales funnel and a click funnel. The conversion is the biggest change in this type of funnel, as it's a mandatory part of completing this cycle. This funnel can also take place offline and be part of your traditional marketing efforts.
Do I need a click funnel?
For almost any company that's selling a product or service online, the answer to this question is yes. A click funnel will help you to attract more traffic to your site and push your customers through the funnel. Even if you aren't looking to sell a product at the moment, it can help to increase sign-ups or downloads. Click funnels can be used in almost any industry. You don't need to worry about learning how to make one though, as our team will be here to support you with that task. As you'll see shortly, there are many benefits of click funnels. This is why we highly recommend that you use one in the future to increase your sales and marketing efforts.
The benefits of a click funnel
Increase sales
While sales aren't always the number one aim of a click funnel, you'll find they are a huge part of it. Your final aim will vary depending on your company. However, many companies do hope to make a sale or add on extra purchases during the sales process. All of us are looking for ways to increase sales online. By making a short but effective sales funnel, you can increase traffic to your site in no time at all.
Easy to setup
If you've never created a sales funnel before, you might feel like this is a very daunting task. However, you'll be surprised to learn how quick and easy they are to set up. Our team can take care of every aspect of this process, so in no time at all, you'll be pushing clients through your click funnel.
Works hand-in-hand with other marketing efforts
A click funnel is a great way to expand your current digital marketing efforts. Instead of worrying about spending a fortune on marketing, you can incorporate this into current social media and email marketing campaigns. We recommend discussing with our team what is and isn't working for your business at the moment. From there, we can create a click funnel that will really transform your business. No company is too big or small to use a click funnel, which is why we recommend anyone to use them. Even if you are just starting out, you can use it as a way to build interest in your product. An email sign-up list is a great reason to use a click funnel and will help pave the way for your future success.
Last words about click funnels
We recommend using click funnels for a huge range of purposes. You'll find that they can help boost sales or just generate more interest in your business. Contact us today for more information about working together to create a click funnel. We'll be here to guide you through the process and ensure it's a success for your business. No task is too big or small for our team, and we'll be excited to collaborate with you on this project in the near future.
If you found this article interesting and would like to know more about digital marketing you may also like basics of digital marketing or digital marketing 7 trends.