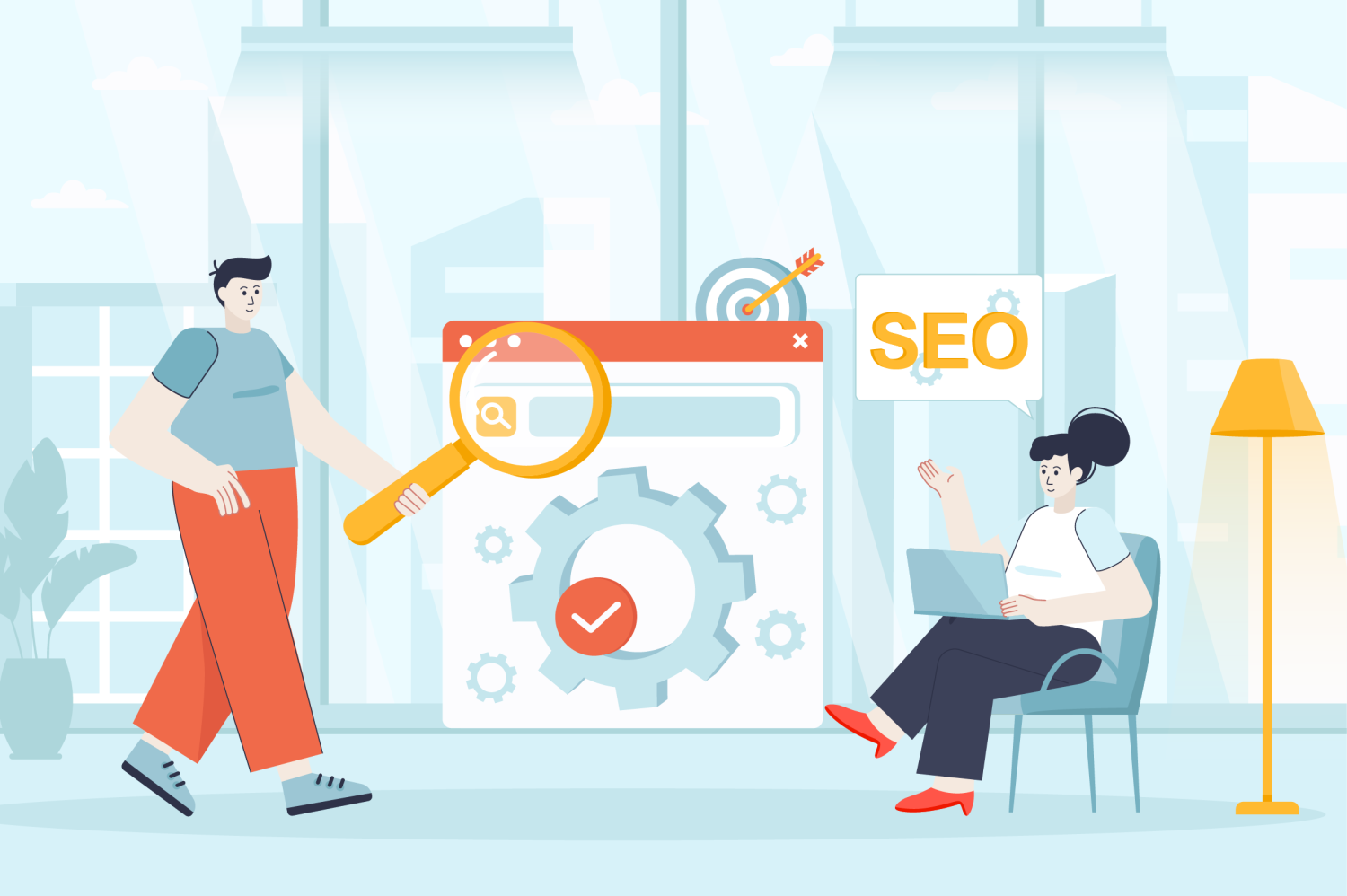 SEO is one of the top tools for ranking your website, so let's focus on the top tricks to improve it. Any business owner knows how hard it can be to attract attention to their business and the aim of having a website is to do just that.  However, it can also be difficult to get your website noticed too.
Let's take a look at some easy tips that anyone can apply to improve their SEO in Peterborough (or other areas) over the coming months. 
Review your analytics
Before going further with our top ways to improve the SEO ranking of your website, the first step is to see how your site is ranking currently. If you aren't already using Google Analytics, this is the first step you need to take to achieve success in this area.  
You can set up your analytics to review various factors which relate to SEO. You'll then have a better idea of what you are working with. You'll be able to see where you need to make the biggest improvements to rank higher. 
Improve page loading speed
While we'll certainly discuss keywords in terms of SEO shortly, that's not the only thing you need to focus on. Page speed is something that many people overlook, but it's one of the top factors for SEO. To improve your page speed, make sure you remove anything on your website that is no longer needed. 
If you use plugins, deactivate anything that might be slowing down your site. Of course, our team will be happy to review your site. We'll improve the page speed if you aren't sure where to start with this task. As well as improving the SEO, you'll also find your customers enjoy a much better website browsing experience. 
Conduct thorough keyword research
Keywords are critical to use if you want to rank highly on Google. However, make sure you aren't forcing these into your text in an unnatural manner.  Use some of the top online tools for keyword research, many of which are free.  Ubersuggest and SEMrush are great ones to start with. They'll provide you with many different ideas for keywords you could use in your text.  
Apply these keywords to your headings and main text so that you give yourself a better chance of ranking highly on Google. This would be our number one tip for the SEO ranking of your website (that you can do easily). It will make the most difference to your site and is well worth the effort. 
Add a meta description to every page on your site
While you may find this takes a little time, adding a meta description to each page is critical for your success. We can help to write and add these meta descriptions if you aren't sure where to start. You don't need to just put this on the home page.  
Virtually every blog or web page needs to have a meta description. This will then appear on Google's search results, giving your visitors a better idea about what they can expect from that web page. 
Don't be afraid to add links to other sites to improve your SEO ranking 
Many website owners are worried about linking to other sites. They fear that it might take away from the content on their site. However, link building is something that anyone needs to do to improve their website ranking.  We can help you to find relevant and high-quality links which will improve the ranking of your site on Google. These links can easily be added to a blog or articles on your site, and they will help to boost your credibility online. 
SEO ranking of your website is an ongoing job
If you've recently updated your site to improve the SEO ranking of your website, the work sadly isn't over. Instead, you need to regularly review your analytics and ensure you are updating your site frequently. Google is constantly changing what they are looking for when it comes to ranking highly on their site.  
By ensuring your content is relevant and updated regularly, you will be able to offer your customers a better visitor experience as well. We recommend putting time aside at least each month to review your site and improve your SEO. 
Regularly test your website for broken links
Broken links are a huge issue for website owners. However, it's easy to neglect these when you are busy with other aspects of your website. Put aside time each month to review your website and check that all of your pages and links still work. Don't rush this process, and make sure you thoroughly check every area of your site.  
Of course, if you don't have the time or energy to work on the SEO ranking of your website, our team is here to help. We can conduct an SEO audit and ensure your site is in top condition with all of the areas above used to the best of your ability. 
Regularly add to your website to improve SEO rankings 
One of the best ways to improve your SEO ranking is to add content to your website each week. The easiest way to do this is with a blog or article page. You can use this to add fresh and interesting content. You need to update your site as much as possible to add new keywords and relevant content your audience will enjoy.  Focus on the content you add being of the highest quality instead of just adding content for the sake of it. It should offer some value for your audience as well as boost your SEO in Peterborough. 
When it comes to improving the SEO ranking of your website, there's a lot to consider. The first step we recommend you take is working with our team. We can conduct a full SEO audit and review how your site is currently performing. From there, we can identify the areas which need the most improvement on your site.  
We recommend doing this as soon as possible if you are looking to boost your site's SEO as we head into the new year. Contact us today for more information or to discuss any questions you have about the SEO ranking of your business website.