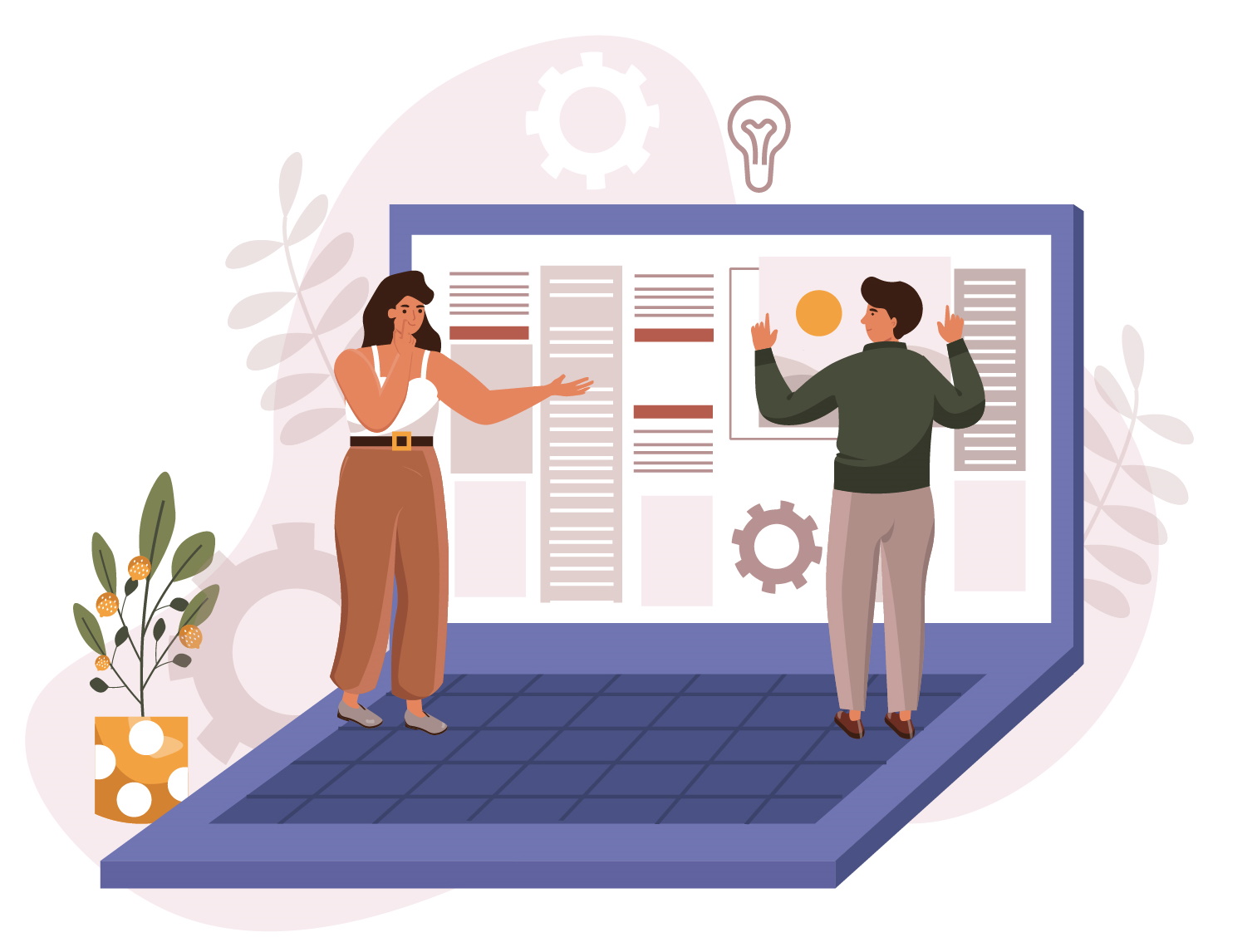 Your SEO site structure can make your site more user-friendly and help it to rank highly on Google. When you think of SEO, the first thing that probably comes to mind is adding keywords to your text. However, there's so much more to SEO than meets the eye.  
In this blog post, we highlight the top ways to improve your SEO site structure and increase the findability of your site. 
SEO site structure – Why is it important for your website?
If your site is starting to rank higher on Google, you might be wondering why you need to make changes to your SEO site structure. A good site structure can help with both the findability and usability of your website. While your site might have the best content within your niche, the site structure will ensure your customers find the answers and products they are looking for. 
Google can easily understand sites that have a good SEO site structure. It shows Google your site will offer a great user experience, and they'll be able to find the products or services they are looking for. You want your users to easily be able to navigate your site, and your SEO site structure will assist with this. This means they'll be much more likely to part with their money and boost your company's sales. 
The good news is that improving your SEO site structure is much easier than you might think and you can make it part of your SEO Strategy. You need to work on categorising your pages and products. This will make them quick and easy to find. Your users will soon know where to find everything on your site, so they won't turn to your nearest competitor instead. 
Setting up your site to improve your SEO site structure
Now that you understand how an SEO site structure can help to benefit your website, you'll want to think about the perfect site structure. As with any well-organised hierarchy, you'll work through different levels to create the perfect site. 
Homepage
The first page most of your customers will see is your homepage. This is the hub of your website, and it should link to all of the main pages they might wish to explore. Google will likely bring visitors to this page, but there are certain things to keep in mind to create the best user experience. 
Make sure you don't add too many different links or pages to your homepage. This becomes very overwhelming for your customers. They won't know where to turn to next, so just focus on the key information they would expect from your homepage. 
Site navigation
After building an attractive and useful homepage, it's time to consider your site navigation. You'll start by adding a menu to your website, which will be broken down into the key categories of your site. This is useful whether you are selling a product or just offering information. Someone will quickly be able to tell what they can find upon landing on your website. 
For sites with an extensive range of products or pages, you'll want to then create a second menu that is separate from the main menu. Don't add too many links here either though, as you'll find it impacts your SEO site structure and Google ranking. 
Another way to navigate through your site is to create a breadcrumb trail. These are links that you add to the top of web pages or blog posts and they can help to improve your site content.
Grouping content together
To offer your customers the best SEO site structure and user experience, focus on grouping content together. This is often referred to as taxonomies, which means linking posts or pages which have something in common. 
Your products and pages can be grouped into categories. These are then broken down into subcategories, which will make browsing for more specific products easier. Google will then be able to understand every page on your website, ensuring your users find their way to your site when they search for a product online. 
To improve your SEO site structure further, we recommend adding tags to the pages. This is slightly different to a category, as it's primarily focused on structure. Tags aren't based on a hierarchy, and instead, they are used to index your pages or products. 
While tags are a great tool for your SEO site structure, make sure you don't add too many. Focus on adding unique tags, and then use them a few times to group posts or products together. These will help your users to navigate your site and Google to pick up various pages and products in search results. 
Internal links
When it comes to SEO, many people overlook the key practice of linking pages on your website. While you can also link to offsite pages, contextual links lead to another page on your site. You need to ensure these links are relevant to the text the customer is already reading. It allows them to expand their knowledge and keep learning more about the topic or product you are discussing. 
The number one thing to keep in mind is the context of the link. It needs to be relevant and linked with anchor text to help Google learn more about these pages. The content around the link also needs to be of high quality. Google will look at this before ranking the site. 
Summing up
There's so much to keep in mind when it comes to SEO site structure. Therefore, we always recommend working with our team at BSPOKE Design. We will be here to support you in implementing any of the areas we've shared above. Our team will work with you to improve your SEO and increase the traffic you experience to your site over the next few months. 
Contact us today for more information about working with our team to improve your SEO site structure.