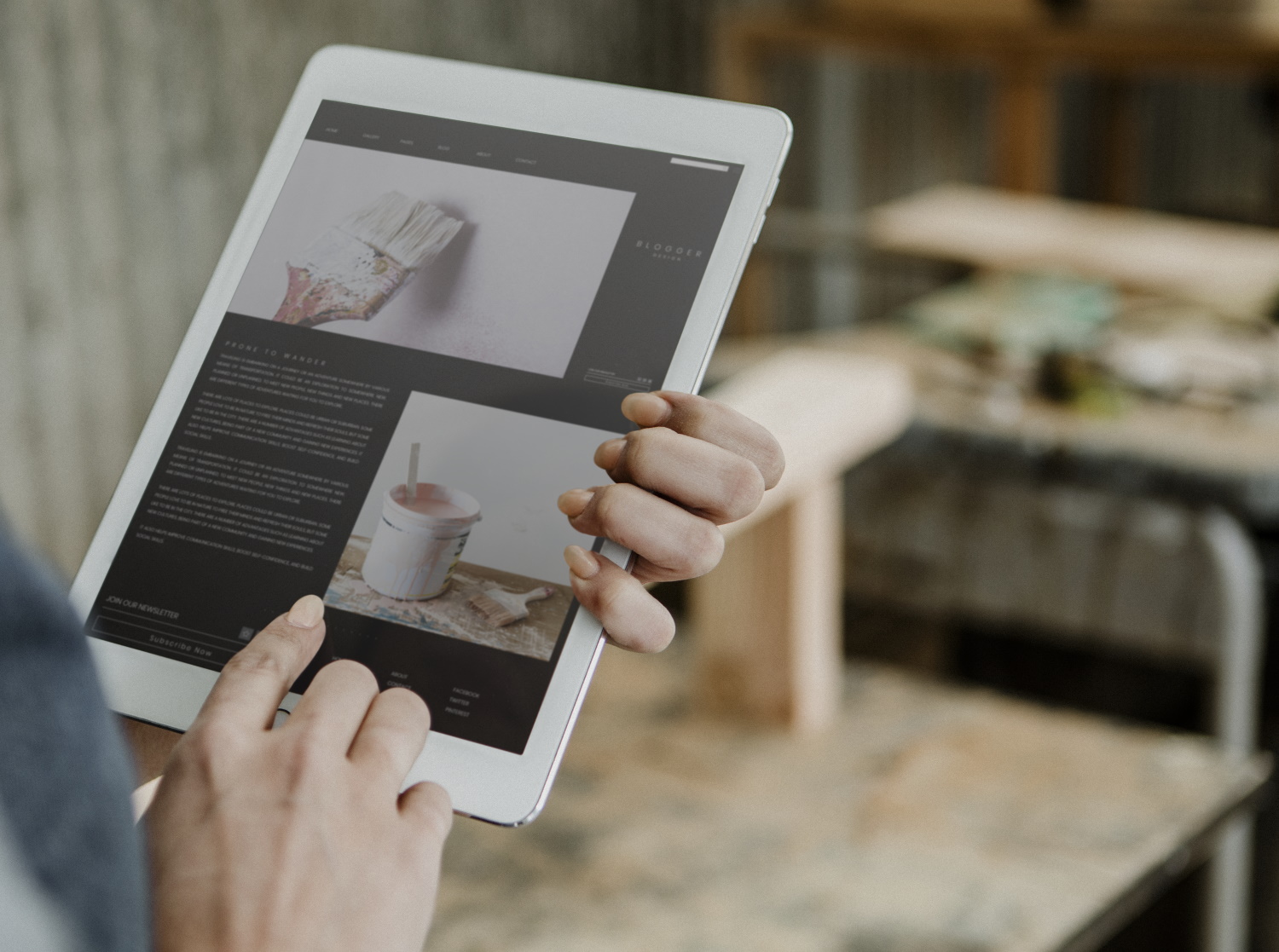 We're all looking for ways to improve our marketing in the new year, but blogging as a marketing tool is something we tend to overlook. While this is certainly a different type of marketing than huge billboard campaigns. You'll find that it's a very cost-effective way to attract a wider audience, which we could all benefit from. Today we're going to share how you could use blogging as a marketing tool in 2022. 
Why is blogging a good marketing tool?
When you think of blogging, you might believe it's reserved for online influencers or people who travel the world and share their stories. Any website can benefit from blogging as a marketing tool. Online shops and business websites can use this to attract a wider audience. It's great for your website SEO and is a cheap and effective way to market your products and services. 
If you don't already have an SEO strategy in place, then blogging is a good place to start. By updating your site regularly, Google will notice how active you are online. This will help you to remain relevant and improve your Google ranking. Blogging allows you to add new keywords, which can increase the reach you enjoy online. 
As far as using blogging as a marketing tool, it helps customers to go behind the scenes of your brand. You can share your advice and top tips in any industry, no matter what product or service you offer.  Customers can turn to your blog to learn how to make the most of their recent purchase from you. You can also share the benefits and uses of your services, so they are converted into paying customers. There are hundreds of topics you can talk about, so you'll find that blogging is one of the best ways to attract new customers in 2022. 
Top tips for starting a new blog
The first step for blogging as a marketing tool is setting up your blog. You'll find that you can just add this to your current website.  Our team is here to support your website build, so don't be concerned if you don't know where to start.  
Once you have the page set up, it's time to conduct your keyword research. These keywords need to be used naturally throughout each blog. Make sure you still focus on quality content though. It's more important to offer value to your customers than it is to stuff your page with keywords. 
We recommend coming up with a schedule for your blog. Focus on creating a realistic plan, as we know how busy business owners are.  A weekly blog is perfect for most companies, and you don't need to write a huge essay each time. As far as word count, 1000 words for each piece is ideal for most companies. However, for shorter topics, you could stick to 500 words, which many people find more manageable. 
Think about the structure of your blog at this time. You want each page to look similar to the others on your blog. Try to use the same font, subtitles, and structure when you add a new blog. Adding a few images is always good too, and helps to bring your blog to life for those who don't enjoy reading endless pages of text. 
How to find inspiration for blogging as a marketing tool
One of the most common questions we receive from business owners is how to find weekly inspiration for a blog.  The first step for this is finding your keywords. Once you have a full list of keywords for your business, you can use these to create informative blog posts. Base the title of your blog on a certain keyword, and you'll be good to go from there. Make sure you focus on offering your customers advice, entertainment, and value so that they keep coming back for more. 
With the world changing at such a rapid rate, hot news topics are a good way to boost your site's SEO. You'll find that if you are operating in the technology industry, there's always something new to talk about. You could share your opinion on a new product or service and discuss how it impacts your company. Keep up to date with news in your industry, and you'll find you remain competitive online. 
When you are browsing websites throughout the week, we recommend keeping a list of your ideas.  
Blogging as a marketing tool is something that you'll need to put a good amount of time and effort into. The good news is that it won't cost as much as your other marketing plans. You can write the blogs yourself or outsource this work to someone else if you aren't confident. From there, it's just your website maintenance and hosting costs to pay for, and you'll be good to go. 
Top tips for blogging as a marketing tool
When writing a blog for the first time, focus on quality over quantity. Don't force dozens of keywords into the text, as this isn't going to make for a cohesive piece of writing. Instead, focus on telling a story or sharing your top tips on the subject. Your audience will appreciate the high quality of your text and be much more likely to convert to paying customers. 
As you would with an essay in school, your blog needs a clear beginning, middle, and end. Write a catchy introduction that will attract your audience's attention. End the blog with a call to action that will help to convince them your product is the way forward. Repeat this structure with every blog you write, and you'll set yourself up for success when blogging. 
Blogging as a marketing tool is something everyone should be doing in 2022
It's a great way to build your online audience and attract more attention to your site. Blogging will help you go from strength to strength this year, and our team is here to support you with building a successful site to host your blog.  
Contact us today for more information and to start benefiting from this modern form of marketing.