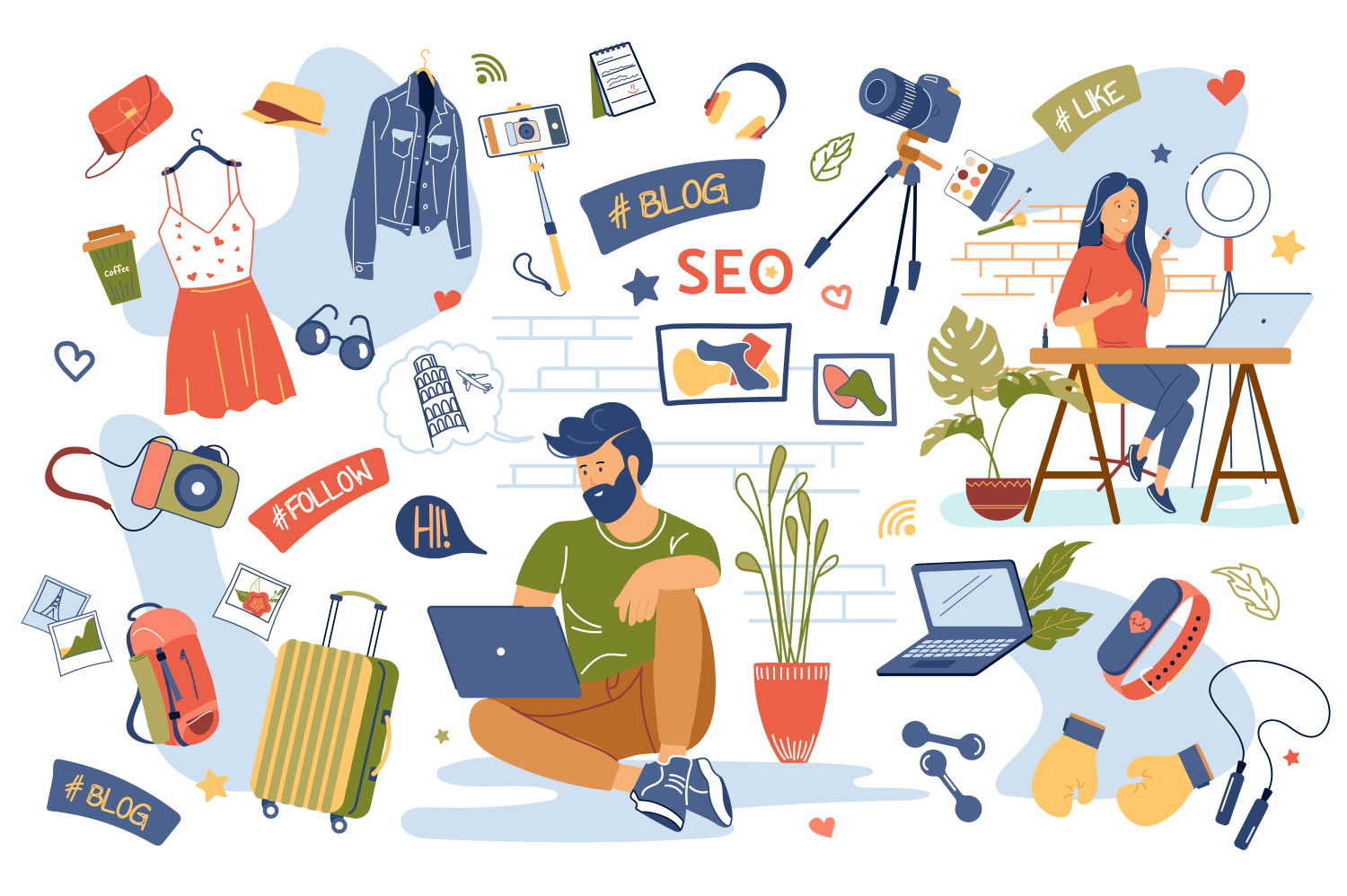 After conducting an SEO audit on your site, one of our top recommendations may be to add a blog section. Creating an SEO blog post for your business doesn't have to be a daunting task.
In this article, we're going to share our top tips for writing in an SEO-friendly manner. These tips can be applied by businesses in all industries and will help you to attract more attention online.
Start with keyword research
Before you do anything else, you need to have a good idea about the topic for your blog post. The first thing you need to do is complete keyword research. This will help you to find out which search terms are commonly used by your audience. From there, you'll get a better idea about the potential title for your blog post.
You'll want to use one or two focus keywords in each post that you write. Try to aim for a keyword density of about 1-2% in the text. These keywords should be added naturally to your text, and make sure you include them in your title and subtitles.
Create an outline for your SEO blog post
When you are just starting to write for your blog, begin with an outline for each piece. Your SEO blog post should have a clear introduction, middle, and conclusion. From there, you can fill in all of the details as you go. Before you start writing, have a rough idea of the word count you are aiming for. Create subtitles and a rough number of words you'll add to each section.
The length of your blog post will depend on the audience and topic. Between 500 and 1000 words is ideal for a business SEO blog post. We usually recommend 1000 words for more in-depth topics. 500 words is good for e-commerce sites and lighter topics. Think about how long your audience will have to dedicate to reading your blog and base the length of your article on that.
Focus on headings and subheadings
Your new SEO blog post for your business shouldn't just be a huge wall of text for your audience to read. In fact, that type of article will only turn away your audience. Instead, we recommend you break up your text with plenty of subheadings. This will help to keep your paragraphs much shorter.
Try to create as many breaks as possible on the page, which will make your text more accessible. You'll find that this also offers you the space to add images, which will also improve your SEO. Very few people go on the internet to read in-depth research articles. Make sure you focus on creating a user-friendly piece of text at all times.
Don't make your text too long or short when writing SEO blog posts
If you are struggling to write enough words to fit your desired word count, this is a clear sign you may need a change of topic. This is one of the top reasons that companies may outsource an SEO blog post. They often find this task to be far too time-consuming, especially if it's not something you are used to doing.
The absolute minimum length of your blog post would be 300 words. However, 500 words is generally a better length for incorporating keywords. Remember, you need to focus on offering useful information and good content to your audience, or you'll find they soon click off your web page.
Internal linking
After you've started to put together a few SEO blog posts for your business, it's time to link them together. You'll find that this is one of the top SEO practices for blogs, and it helps to improve your Google ranking. On top of that, it provides more value to your audience, who will love having other information sources to read.
Internal linking is the practice of adding a link to a small piece of text. You can quickly and easily do this while creating your SEO blog post. Make sure the links are relevant to the topic and words you are using though so that your audience doesn't get annoyed with a strange diversion from the text.
Proofread your text
Before submitting your work, you need to check it a couple of times to ensure you have no errors. Of course, you have the spelling and grammar check on any word processing tool. You could also invest in a tool like Grammarly. This will check your grammar and spelling but will also give you suggestions to improve your writing.
As well as reading through the text yourself, ask one of your colleagues to read through your business SEO blog post. They may have different ideas of how you could make improvements. We know it can be hard to give your writing to someone else. However, this is one of the only ways you'll truly improve. Over time, you may become confident enough to do it alone, but practice makes perfect with blog writing.
Keep adding more articles to your site
Blogging isn't a one-time activity for your business website. We recommend adding an SEO blog post for your business to your site every week at least. However, coming up with new ideas can sometimes be difficult, we have some suggestions here.
Create a content calendar, and then ensure you add blog writing into your schedule each week. This will offer consistent content for your audience and continue to improve your SEO. Google also looks at how often sites are updated, so keep this in mind when writing.
Need some help or a new website
Writing an SEO blog post for your business doesn't have to be an overwhelming task. By following the tips we've shared above, you'll find that you start to enjoy SEO blog writing over time. For more information about improving your business SEO, contact our team today.
BSPOKE Design would be happy to complete an SEO audit and ensure that your business has the right strategy in place to help improve your Google ranking in the future.