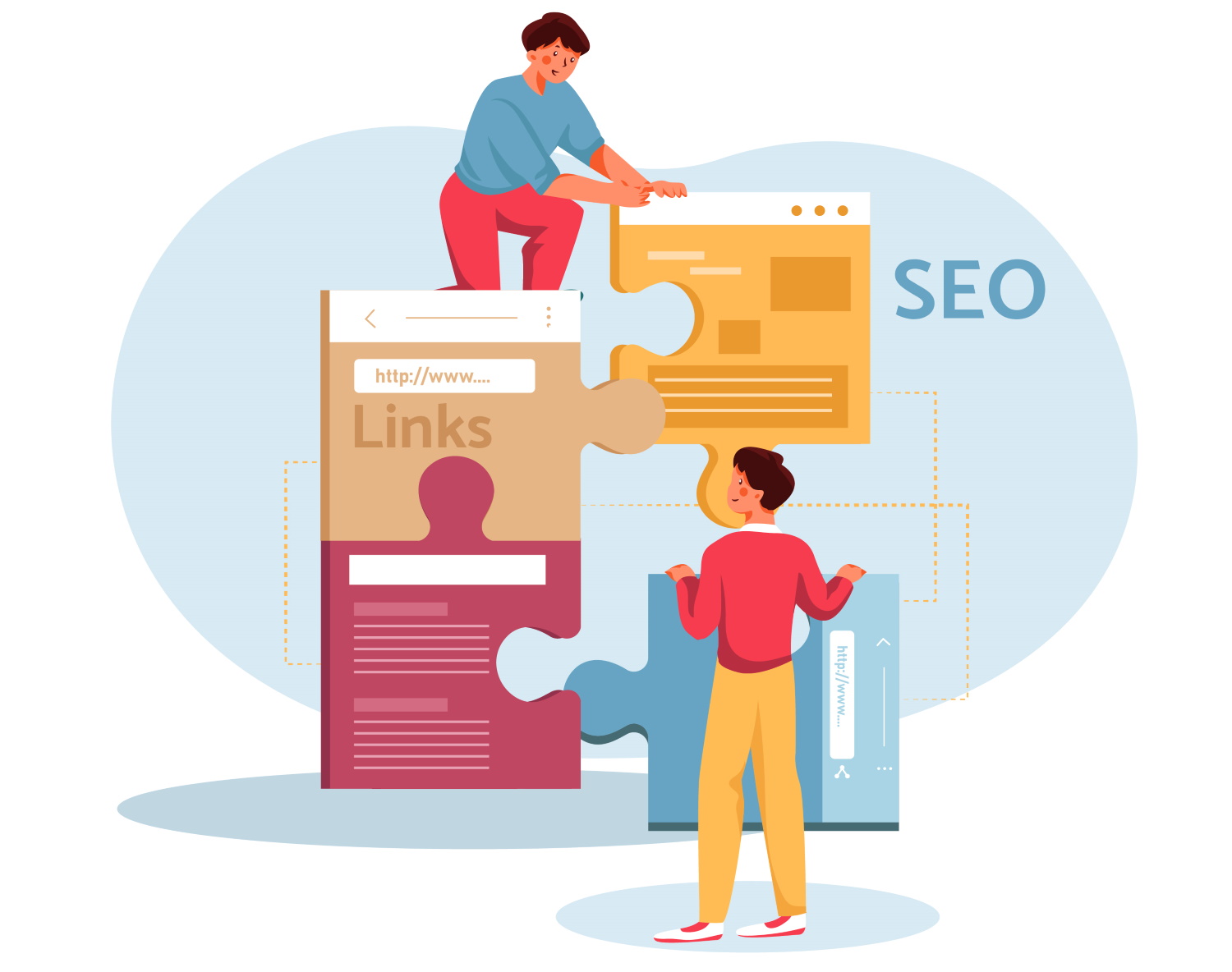 When discussing the top tips for SEO blog writing, you'll commonly see internal links mentioned. As you first start to build up your website, internal linking can be more of a challenge. Today we're going to discover what internal linking is and why it is so important for SEO. We'll provide you with some of our top tips so that internal linking soon becomes second nature for your blog writing.
What is internal linking?
An internal link is a hyperlink that goes from one website page to another on your website. Therefore, your users can find more of your content. They'll use these links to travel through your website, but they are also crucial for search engine rankings. If a website page doesn't have any internal links, it won't be able to rank highly on Google.
When discussing the practice of adding internal links (called contextual links), there are a few different ways to do this. Links can be added to your menu, homepage and post-feed, but you'll also want to add them within your content. Contextual links can help to guide your audience to other areas of relevant information and they also help your blog posts to rank higher on Google.
By getting into the habit of adding contextual links, from the first day you add content to your site, you'll find that you can benefit from one of the most important SEO strategies out there.
Do internal links impact your Google ranking?
A common question we receive about internal links is how they impact your Google ranking. Google will follow links to discover content and rank it in their search results. When a page gets plenty of links, you'll find that it's considered a high-quality article. External links can also be used for this purpose, but that's a topic for another day.
The great thing about internal links is that you have full control over adding these as a business owner. You don't have to rely on another company trusting your content and adding external links. There are some great tools out there as well which can help you with this process. They recommend the type of links and pages you could add at any point in your content. This takes the guesswork out of internal linking and ensures you stay on top of this SEO tactic.
The benefits of adding internal links to your website
If you are striving to rank higher on Google this year, adding internal links is one of the best moves you could make. Google will look through your site with these internal links. Therefore, the more links you have, the more often Google see your content and rank it higher. When you don't add internal links, you'll find that you are less likely to rank highly and attract new business to your site.
We all want Google to visit our websites more often so that more potential customers can find our content. When you use internal links alongside other SEO strategies, you'll find that you start to enjoy greater success online. Also, focus on adding keywords, meta descriptions, and writing quality content to help your website rank higher.
Add internal links to every new webpage
The best way to get into the habit of adding internal links to your site is to make an effort to put this on every page you create. You should turn this into a habit in the same way as you would with keyword research.
The more you use internal linking, the more likely you'll be to start enjoying better success online. It takes a while to get into the practice of blog writing when you are new to this task, but in time, you'll find that internal linking becomes second nature.
Make sure your internal links are relevant
One of the most common errors we see online is internal links that aren't relevant to the topic. If you are discussing hair care products, it wouldn't be necessary to link to an article about the newest iPhone. Try to ensure there is some context between the links so that your customers aren't left wondering why certain words and phrases are forced into the text.
You want your internal links to be relevant to your writing so that your customers will go to more pages that are of interest to them. Don't be afraid to add a few internal links to each article though, as you'll find that your customers might really appreciate them, just make sure they are useful and relevant.
Check your links regularly
If you are going through a period of updating your website, you need to ensure your internal links still work. When you remove or update website pages, make sure your links reflect this. Don't be afraid to remove links that no longer work, as they add no value to your business website. Instead, replace them with the updated link or new content so that you continue to experience all of the benefits we've shared here so far today.
Every now and then, it's also important to review if your internal links are offering you the results you expect. If you notice that your site is not ranking well, make sure you think about your internal linking strategy. A few little tweaks to where and when you add links could make a huge difference to your success online.
Need help with your SEO?
For businesses that need help with internal links or other SEO practices, we are here to help. We can conduct a full SEO audit on your site and work with you to make the necessary improvements. No business is too big or small to benefit from SEO. It's one of the best tools to help find success online and reach a wider audience.
Contact us today for more information about improving your SEO with internal links. We'll be happy to answer any questions you have and work with you to improve your Google ranking with a few simple changes to your current website.