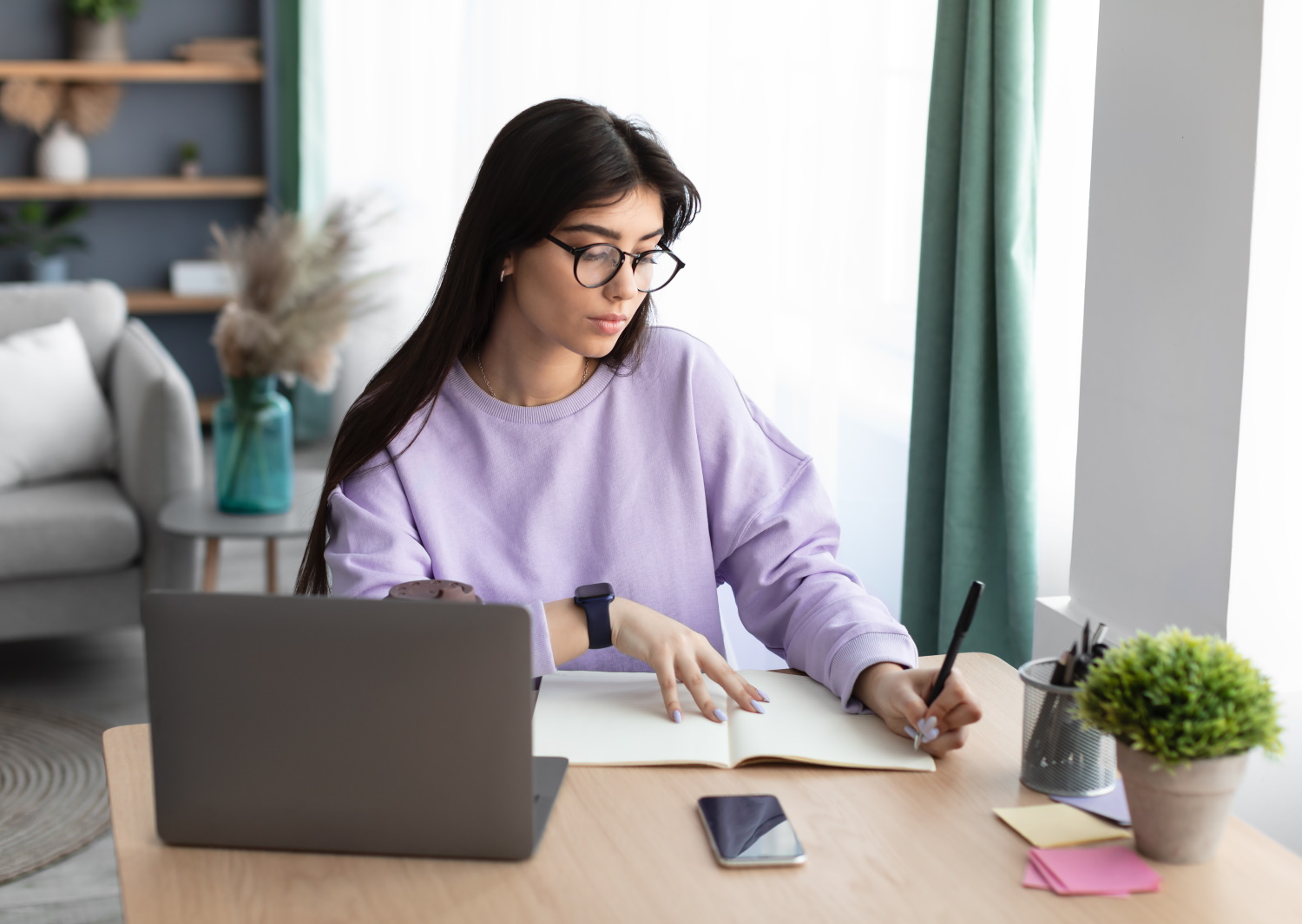 One of the top tips you'll read online about SEO blog writing is to add a meta description. If you are wondering what this is and how it can improve your blog posts, you've come to the right place.
So, keep reading as we teach you everything you need to know about writing the perfect meta description for your blog.
What is a meta description?
Before we go any further, let's take a look at what a meta description is. A meta description aims to describe what your web page is about. It's added as an HTML tag which will hopefully appear under your title on Google. It's a great way to showcase what you have to offer to your audience.
A good meta description will increase your chances of someone clicking on your website page. It doesn't need to be too long or complex, but it should provide a brief overview of the blog post.
The benefits of adding a meta description
The number one benefit you'll see when you add a meta description to your site is that someone is more likely to click on your link. If you are ranking on the first page of Google, this could be the reason someone chooses you over the link above you.
One thing to keep in mind is that a meta description doesn't necessarily mean you'll rank higher or improve your SEO. However, Google does look at the click-through rate to ensure your results are performing well. A meta description can help to push this up quite a bit, but only if it gets displayed under your title. Not every one is added to the results page, so don't expect success immediately with this addition.
How to write a meta description
If it's your first time writing a meta description, there are a few key things to keep in mind. By following our top tips here, you'll ensure you have the best chance of it appearing on Google.
Keep it short and concise
In general, we recommend your meta description does not exceed 150 characters. For most people, this is either one long sentence or two shorter ones. Anything that's too long won't be displayed. Keep in mind that Google might only take one sentence, so that's why one longer one is often more effective.
Just offer your audience a very brief summary of what your page has to share with them. Don't overthink it or try to make it too funny or unique. Focus on informing them about how useful your page could be and the content that's found after clicking the link. Think about what your user is looking for, and then create a sentence that will fulfil their needs. Of course, only be truthful about what's on your blog post, or you'll find that they spend little to no time on your page.
Encourage your audience to act now
A good meta description will include a call to action that pushes someone to click through. This could be to find out more about your product or service or to learn a new skill with your help. Don't make your meta description too sales-focused, but do ensure you'll provide value to your audience.
If you are selling a piece of technology or software, focus on the key specifications of the product. You'll find that they will be more likely to click through if they know the manufacturer or price. This information is critical for potential buyers and will help to secure their business as well as their visit to your site.
Add your focus keyword
When you first write an SEO blog post, you should always research the focus keywords for your industry. You'll find that you will need to add the search keyword to the meta description. This will mean your link is more relevant and exciting for your audience. Google might even highlight this and the synonyms as well, getting your results to stand out from the others on the page.
When adding keywords to your blog post and meta description, ensure they are naturally added. Don't just force a keyword in for the sake of ranking highly on Google, as it's likely to lack relevancy to your site. If you don't know where to start with keywords, make sure you use an SEO keyword tool to find the right ones for your business.
Make it relevant
If we could share one tip for writing a meta description, it would be to make sure it's relevant. In fact, if you don't do this, you'll find that you may jeopardise your chances of ranking well on Google or your description appearing.
Ensure the content matches what the user will find when they click through to the page. There's nothing worse than a company misleading you, and you end up on a page that's a waste of your time.
By creating a relevant meta description, you can also ensure that your audience trusts your company. One of the top reasons to start blogging for your business is to build loyalty and trust. Don't blow this opportunity by writing irrelevant content or something that's not useful to their needs. From the moment they find your site, you want them to trust you and be excited to work with your company.
Summary
As you can see, there's a lot to consider when writing a meta description for the first time. You'll find that a meta description can be one of the best tools for business owners when writing for SEO. It can help to increase your click-through rate ensure you stand out on Google and other search engines.
Are you looking to improve your custom business website this year? If so, contact us today for further information and assistance. We'll be excited to share suggestions for the areas that need improvement and assist you with this task to take your business to the next level over the upcoming months.