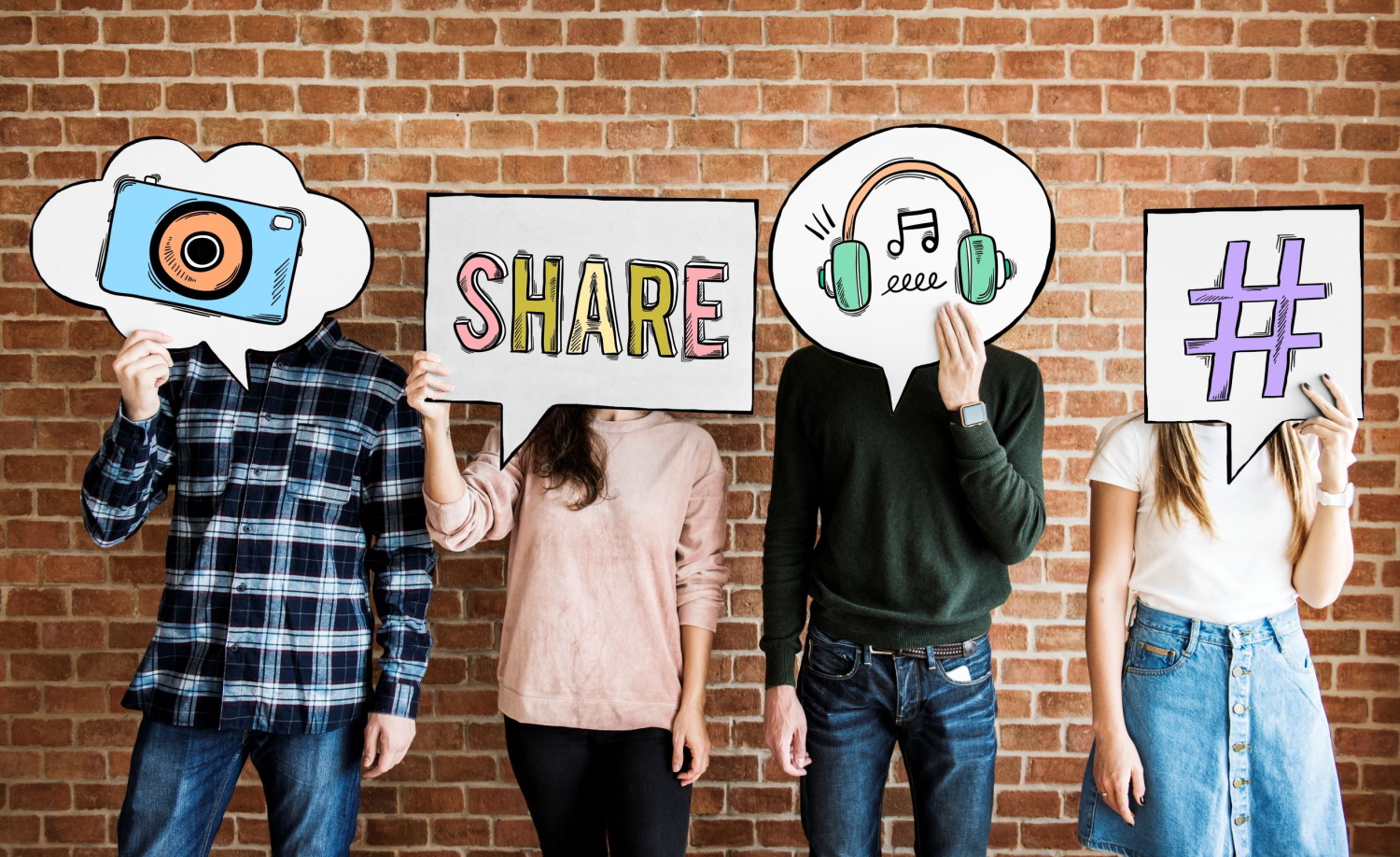 When it comes to SEO, there's loads of work you can do on your website. However, social media for SEO is something that works together with your site in order to help improve your online presence.  
Today, we're going to discover what role does social media play in an SEO strategy. With these top tips, you can make the necessary changes to your website and social media accounts so that you can start ranking higher on Google. 
Is social media for SEO important?
Social media doesn't impact your SEO ranking directly. However, there are many reasons you should dedicate time and energy to social media. Social media helps to increase your brand exposure and will offer more content online for your brand. It helps to push your organic traffic levels higher and will also increase your brand's reputation online. 
When it comes to local SEO, you'll find that social media can play a big part in this. Keep in mind, though, that when you share your content on social media, it doesn't increase your SEO ranking. However, when people start to share this content, you'll find that it sends signs to Google that your site offers useful information for visitors. 
Social shares and SEO work hand in hand when looking at what role does social media play in an SEO strategy. For that reason, you'll want to focus on increasing your interaction with your online audience. The more likes and comments a post receives, the more likely you'll be to see an increase in your SEO rankings. You'll want to try and get more shares online too, as this just goes to show your company is highly trusted. 
The links from social media aren't counted in the same way that backlinks would be online. However, it does show that you are appreciated by online visitors, which will help with your SEO. You'll find that the highest-ranking sites in any industry usually have a great social media presence. That's why we encourage you to also focus on your social media for SEO at the same time as improving your website. 
What role does social media play in an SEO strategy?
When looking at the role that social media plays within SEO, you'll find that it's a good way to improve your blog traffic. This will indicate to Google that you offer useful resources and keep sharing this with the world. It creates an endless circle of shares and visits, which can help to increase your site traffic. Hopefully, in time, you'll notice that this also increases sales and revenues for your business. 
The best type of content you can create and then share on social media includes blog posts, videos, and podcasts. These are all useful marketing tools in any industry. They will encourage visitors to come back over and over again to your website, which is something we need to focus on as business owners. 
Often, companies are frustrated that their blogs don't perform well overnight. However, with social media, you have the opportunity to learn what role does social media play in an SEO strategy. By sharing these resources through Facebook or Instagram, you'll soon find you have much more engagement on the blogs you've taken the time to write. 
When you increase the number of people reading your blogs, you are more likely to obtain high-quality backlinks. This improves your SEO and traffic in time. You'll find that Google then thinks you offer great content to browsers, and you'll notice your SEO does go up over time. Remember, SEO is not a one and done job. It's something that takes time and effort. Expect to need six months to see great changes in your SEO ranking, even when using social media for SEO. 
Which social media sites should I use for SEO?
When looking at what role does social media play in an SEO strategy, you need to focus on choosing the right sites for your industry. For most companies, we recommend using LinkedIn, which can help to create professional connections. It's a great site to share blog posts on, and you can even add this content directly to the site. 
Facebook is a good option for any type of business and is still the most popular social media site online. Here you can share videos and blogs, and you'll find it pushes your website traffic higher very quickly. We recommend setting up a page for your business on Facebook. You can use this to answer customer service enquiries and receive feedback from your audience. 
For more youthful brands or those targeting a younger market, focus on Instagram and TikTok. These offer you the chance to share photos and videos with the world, and you can also push people to your website. Instagram doesn't seem to be getting less popular at all. It's somewhere any type of business could use, and you can create branding that matches your site. 
Twitter is another good option for sharing opinions and blog links. The more engaged you are with your audience on here, the more likely they will be to trust your links and share them. Twitter makes it very easy for people to share posts with their audience. This helps your SEO as it will push more people towards your site in the future. 
To conclude
When looking at what role does social media play in an SEO strategy, remember that social media is just one thing that can help improve your website rankings. It doesn't directly impact your Google ranking.
However, it is a useful tool to help you improve your online presence. Make sure you know that SEO isn't an overnight task, as it takes time and effort to see results online. If you are looking to improve your SEO this year, our team is here to help. We can conduct an SEO audit and suggest where you can start to make changes.
Contact us today for more information or to discuss any questions you have about SEO.