LLB Services decided to expand their services into high-end home cinema system fitting and smart home installations.
They wanted to achieve a new look for their online presence and appeal to a new market. This was our cue to create a clean and minimalist website suited to their sleek products.
The aim for LLB is to be able to display their top products, partners they work with, and services they offer.  To achieve the look, we created a layout using high-end photography already available to them through their product partners.
We took the time to really get to know LLB and their target audience.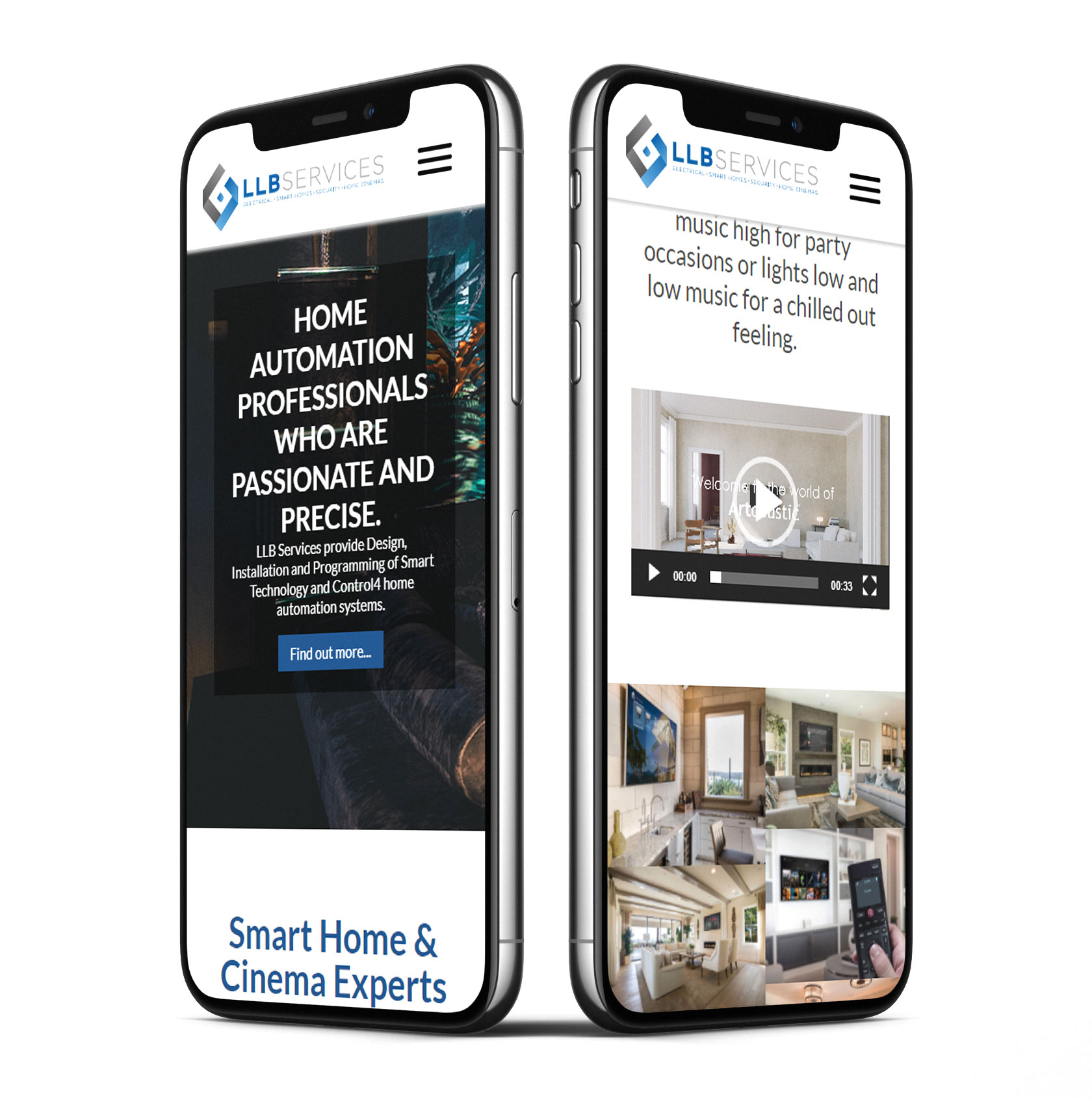 Try for yourself...
Media galleries
With all of the incredible images that LLB gave us, we created image galleries to highlight the quality of their products and services.
The best way to sell a business like theirs is to let the visuals do the talking through video and photographic content.
We maximised the optical quality of the pictures and videos throughout their website to highlight the beauty of the installations.
Fully responsive
With any website that we design, we like to make sure that it looks good on any screen – phone, tablet or computer. For this reason, we build websites in a responsive format.
Our responsive formats are designed to adapt to any screen-type. We create one version of the website that 'learns' from the current device and looks amazing whatever it's being viewed on.
This is ideal for any business, but especially those that rely on a product gallery to showcase their services.
Social feeds
It's important for websites to look 'active' using newsfeeds from social media, but LLB didn't want to use the usual channels.
However, we discovered that their Instagram account was buzzing so to liven up their homepage, we pulled their Instagram feed onto their website.
It not only displays the amazing work they produce but also keep their website looking fresh every day.
Maintenance
It's important for any website to keep the server, code, plugins, and security up-to-date. For most businesses, it's not cost-effective to have a member of staff for this purpose only.
LLB prefers to keep us on retainer to maintain their online presence. We dedicate time to handling their hosting and maintenance. This gives them peace of mind as we're only a phone call away should they have any issues.