We were approached by Unique Pet Prints to create an online store. They wanted to eliminate, or reduce, the fees they were paying on Etsy.
With their brand new sales platform, we gave them:
Improved organic SEO on Google search results
Reduced or eliminated Etsy fees on every sale
Selling a variety of products with customer input
Ability to print and handle packing slips/invoices
New sales funnel using previous contacts
Adding new customers into a marketing platform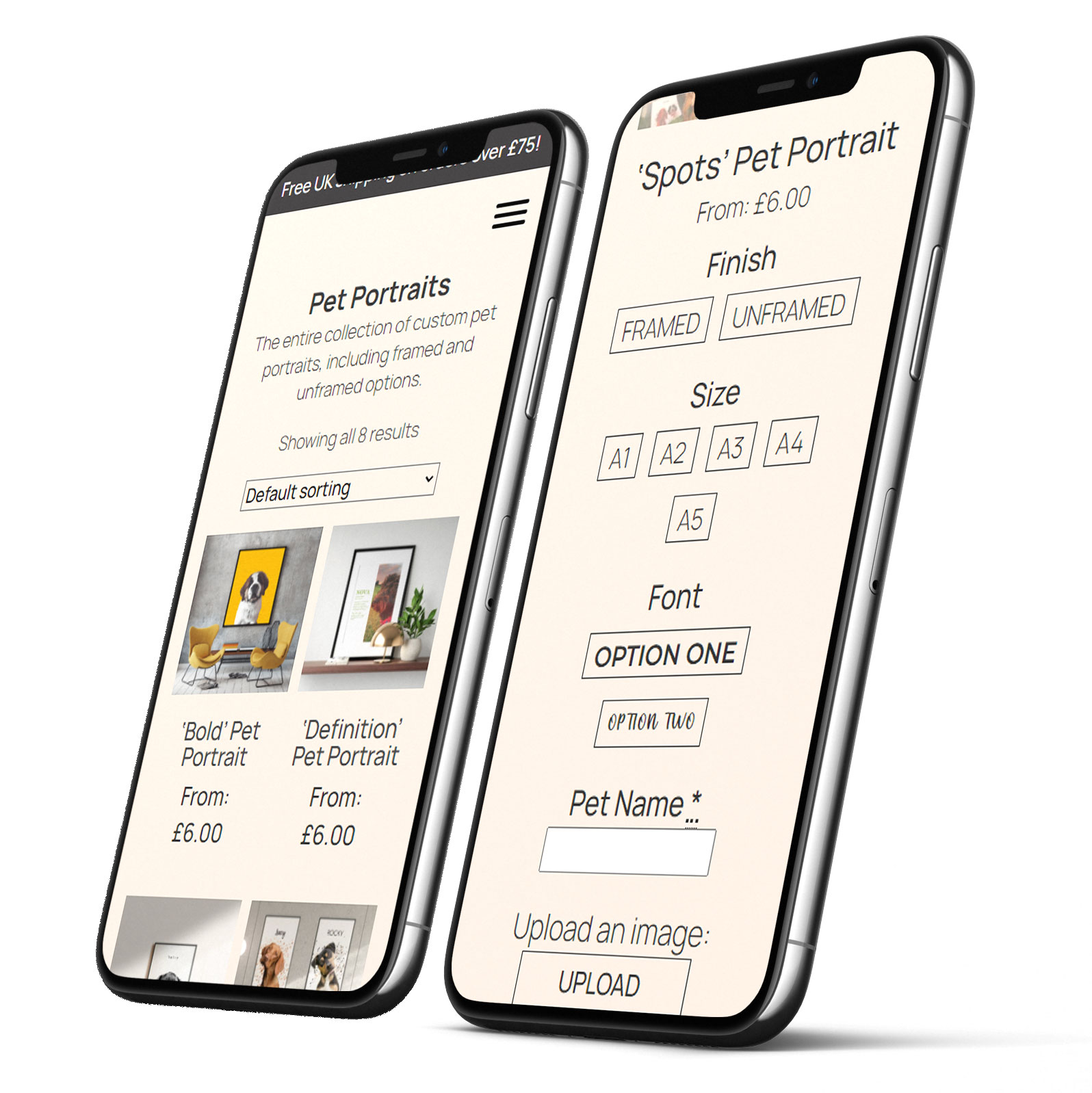 Try for yourself...
Dynamic content
We styled the website so as to open the business to a whole new customer base.  We also created a series of features on the website to increase sales conversion rates.
On the homepage, one of the first things you see is their most popular products. Product views change coninuously depending on which are the most popular at the time.
Users will also see best-selling products in relation their own preferences. This means that people are led to a product that closely meets their needs, regardless of where they land on the website.
Custom store layout
We created more than a website, we created an identifiable brand. The fresh, modern looking website has become the house style for all marketing material.
The new website makes the process of buying a product feel like a journey.  As a visitor browses down the page, they know exactly what to expect.
And whatever device you're viewing the store from, it responds to the dimensions of the device used and change the user journey, making it as simple and clean as possible.
Payment options
Unique Pet Prints opted for Stripe card payments which allows for Apple Pay & Android Pay integration and welcomes all card types.
Through Stripe, we achieved the main goal for Unique Pet Prints which was to reduce the fees they were paying on Etsy.
Our website solution was a one-off cost to them, with a more reasonable 1.4% + 20p charge for Stripe card payments. By watching the pennies, this small business can use what they've saved to grow their business further.